Former CenturyLink exec Jonathan King is bringing his years of expertise in building a telecom cloud organization to Ericsson, where he will be head of cloud strategy and work for Jason Hoffman, his former colleague at Joyent.
Hoffman, formerly CTO and a well-known cloud pioneer at Joyent Inc. , is now head of product line cloud software at Ericsson AB (Nasdaq: ERIC). King tells Light Reading in an interview today that the opportunity to work with Hoffman again was one of several things that led him to change jobs, despite strong ties to the work he was doing at CenturyLink Inc. (NYSE: CTL). (See CenturyLink Denies Exec Exits Signal Strategy Shift.)
"It was a tough decision to leave, and it was definitely a matter of something I was going toward versus something I was leaving," King says. He and Jared Wray, whose departure from CenturyLink was also announced this week, were both key figures in a major effort to transform that legacy telecom operator into a cloud-based network infrastructure company able to deliver services at the speed of software, using IT-based techniques such as DevOps and so-called "Agile" development.
"Jared and I feel good, and the CenturyLink team feels good about what we've done -- there is leadership there that will continue it," he comments.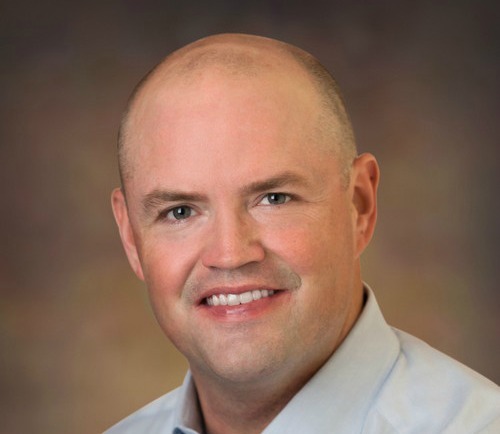 His challenge at Ericsson will be to help the company refine its cloud product strategy going forward, preparing for the next wave of change which is likely to be around the Internet of Things and the billions of connected devices and sensors, which will both be generating data and needing centralized intelligence to function appropriately.
King, who last year somehow found time to finish a master's degree in technology and IT law, focusing on privacy and big data, says he is intrigued by the "interplay between technology law and data use" and is looking ahead to how the IoT explosion plays out. He was drawn to Ericsson because of its global position in 180 countries with over 2.5 billion mobile subscribers and the role it can play in enabling that explosion.
"I saw Ericsson as very uniquely positioned as an international player to see the next wave unfold," King says. "That was very attractive to me, combined with working with a former colleague."
---
Want to know more about cloud services? Check out our dedicated cloud services content channel here on Light Reading.
---
King's role at Ericsson will be to help the company refine its product set around cloud, deciding "what are you going to do, what are you going to partner on, what are you not going to do?"
"There are hardware, software and service offerings that enable a cloud solution, and I will help with the portfolio and the strategy of that, as well as with strategic alliances and ecosystems of alliances that I'll be very much focused on," he says. "Also I'll be looking at M&A and supporting that activity from a product area standpoint."
That's similar to what he did with CenturyLink, in working the Savvis acquisition and later Tier 3 that became central to the carrier's cloud strategy and ultimate transformation plan. King also worked at Verizon Communications Inc. (NYSE: VZ) prior to his Joyent and CenturyLink experience, so he brings a base of customer knowledge to the new job.
"I know that customer base; I come from that customer base -- working on hardware solutions, software solutions and services that would be of value to that customer base is something I'm excited about," he says.
As for the CenturyLink operation he leaves behind, King says major aspects of that company's transformation are well established, in particular moving the cloud organization from the traditional waterfall method of development to the DevOps and Agile methodologies he sees as key to success going forward. He credits CenturyLink's upper management with supporting the massive change required and getting ahead of the telecom curve on the internal change process.
"It's a big investment and a big undertaking -- change is hard and transformation is, by definition, dramatic change, so it can be dramatically hard," King says. "What was top of mind for us was to create the digital orchestration development capability that you are using to engage with your customers. You need to have development resources of your own to do integration and orchestration -- and even those capabilities are changing. That requires a team that can rapidly iterate and rapidly move as your partner is moving."
— Carol Wilson, Editor-at-Large, Light Reading