BT Plays Down Microsoft-as-Carrier Threat
BT Plays Down Microsoft-as-Carrier Threat
UK incumbent modifies its UC offering to include support for Skype for Business as OTT challenge grows.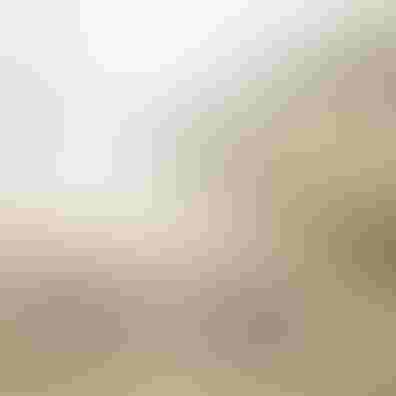 BT believes Microsoft will have to overcome service limitations and regulatory challenges if it is to emerge as a telecom service provider in its own right.
The software giant has previously revealed aspirations to become a network operator and its Skype for Business offering has already become a threat to operators providing unified communications (UC) services in the enterprise sector. (See BroadSoft Offers Telcos a UC Weapon to Fight Microsoft.)
But the UK's fixed-line incumbent is determined to see off the Microsoft Corp. (Nasdaq: MSFT) threat and believes it has capabilities the software player will struggle to match.
"We all know that Microsoft has aspirations to become a carrier, but the fact of the matter is their PBX [private branch exchange] functionality right now is limited," says Andrew Newbury, a senior product manager at BT Wholesale . "They don't have the full capability -- resellers and end users are demanding that unified communications solution now and we are making that happen."
Newbury also suggests that Microsoft will run into some unfamiliar regulatory hurdles as its sets up carrier shop in specific markets.
"We have a longstanding history of being a carrier and have overcome various regulations," he says. "Microsoft is a global player and will have the same issues any carrier will face entering a market."
Even so, the popularity of Skype for Business is already forcing the UK operator to adapt its UC offering, with end users demanding UC products that provide support for the Microsoft service.
Over the weekend, BT Group plc (NYSE: BT; London: BTA) introduced an update to its Wholesale Hosted Centrex (WHC) solution that allows it to work in conjunction with Skype for Business for end users that have rolled out the Microsoft service and do not want to replace it.
"There has been a push from the market for a while for a solution that would work with Microsoft Skype," says Newbury. "We've been working through our partnership with BroadSoft to bring that to market -- our resellers will be able to sell a carrier-class communications solution that has all the PBX functions you would expect as well as an instant-messaging capability."
The move is clearly a defensive one aimed at preventing Skype for Business users from ditching BT's UC product, with BT claiming to be the only company now providing a combined hosted Centrex and Skype for Business UC offering through wholesale channels.
However, it could also give BT's resellers an opportunity to win new deals among users of Skype for Business that have not previously signed up to the operator's UC offerings.
That means it could help BT to attract new reseller partners.
What it will not do is allow BT to generate additional revenues from its existing customer base: Newbury says the additional functionality forms part of a value-added package of applications that are provided free-of-charge to customers.
That BT is not charging for some of the applications it includes with its WHC service is perhaps an indication of the competitive pressure it sees in this market.
Want to know more about cloud services? Check out our dedicated cloud services content channel here on Light Reading. The operator is already thinking about addressing demand for other emerging applications from over-the-top players such as Google (Nasdaq: GOOG), according to Newbury, and will hold an event with resellers in December to discuss its product roadmap for 2016. It is also looking at new functionality from BroadSoft Inc. , including some of the features the UC vendor unveiled at its recent Global Connections Event. Through an initiative it calls Project Tempo, BroadSoft is enhancing its UC-One offering to include functions such as support for third-party cloud applications, including services from Google, Microsoft and Concur Technologies -- a SAP AG (NYSE/Frankfurt: SAP)-owned developer of cloud-based expense-management services. (See BroadSoft Offers Telcos a UC Weapon to Fight Microsoft.) BroadSoft serves about 700 service provider customers globally and claims the reaction to Project Tempo has already been "very strong." The company has also told Light Reading that it believes the new features will give operators a means of fending off the communications challenge coming from the direction of Microsoft and other giants of the technology world. BT Wholesale reported revenues of £520 million ($785 million) in the July-to-September quarter -- or about 12% of the Group total -- compared with £529 million ($798 million) in the year-earlier period. — Iain Morris,

, News Editor, Light Reading
Subscribe and receive the latest news from the industry.
Join 62,000+ members. Yes it's completely free.
You May Also Like
---