Huawei, ZTE Charm Offensive Just Got Harder
Ever since they were labeled a security threat in a 2012 US government report, Huawei and ZTE have been unable to sell their network equipment and services to the largest US operators.
Authorities have justified these restrictions by arguing that China's government could implant spyware in products developed by the Chinese vendors, and use this to snoop on Americans. The industry has never seen compelling evidence to back up these claims. But they have stuck. And they conveniently support the tough line the current US administration has taken against China.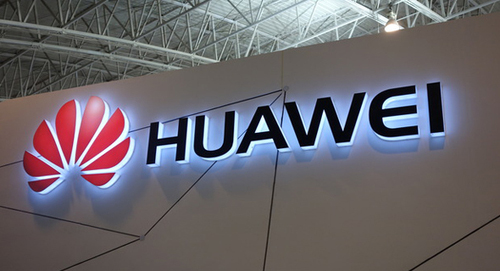 That line was reinforced with the publication last week of a Bloomberg report arguing that China installed tiny microchips in servers used by the CIA, the Department of Defense and even US Navy warships. The chips, according to Bloomberg, were introduced in Chinese factories run by subcontractors to Supermicro, a supplier of server motherboards, and were never a part of the original design. They subsequently percolated through the supply chain and found their way into servers across dozens of US companies and organizations, including iPhone maker Apple Inc. (Nasdaq: AAPL) and ecommerce giant Amazon.com Inc. (Nasdaq: AMZN), says Bloomberg. The chips provided access to any network that used them, US investigators are said to have found. (See Chinese Hardware Hack Threatens US Tech Supply Chain – Bloomberg.)
While Bloomberg mentions Huawei Technologies Co. Ltd. and ZTE Corp. (Shenzhen: 000063; Hong Kong: 0763) as companies that have long worried US officials, it does not implicate them in the Supermicro affair. But the report comes at an awkward time for both Chinese firms, as they lobby for an easing of US restrictions. If true, it proves that China's government has used modern ICT hardware to infiltrate the US. And if it has done this via Chinese subcontractors to a US company, what would stop it from using homegrown Chinese technology giants for its nefarious purposes? Taken seriously, the Bloomberg report could be seen to vindicate the US crackdown on any technology made in China, including goods from Huawei and ZTE. (See Huawei Hasn't Given Up on US Market, Pitches the FCC.)
It could also drive other countries to assess their dealings with the Chinese vendors. Even before that report came out, there were signs of a backlash outside the US market. Most notably, Australia's government has banned Huawei and ZTE from selling equipment and services for use in the country's next-generation 5G mobile networks. Security concerns about the Chinese vendors also appear to have been aired by government authorities and telecom operators in other jurisdictions, including South Korea and the UK. (See No 5G Deal: Huawei Misses Out at SKT, Australia Excludes Huawei, ZTE From 5G Rollouts and Huawei Poses Security Threat, Says UK Watchdog.)
A loss of business triggered by these concerns would deal a major blow to both companies as telcos gear up for investment in 5G. ZTE has already been rocked by US penalties this year after it was found to have sold equipment that included US components to Iran and North Korea -- in violation of US sanctions against those countries -- and then lied about disciplining the staff who were responsible. A ban on the sale of US components to ZTE nearly drove it out of business, and it has shouldered fines equal to about 8.6% of its revenues in the last fiscal year. (See ZTE Racks Up $790M Q1 Loss on US Ban.)
Even if they have not severed their ZTE ties, service providers that once dealt exclusively with the Chinese vendor, such as Italy's Wind Tre, have started relationships with other suppliers. How damaging this could ultimately be remains unclear, but the US penalties have taken a heavy toll. For the first six months, ZTE reported a 27% drop in revenues, to 39.4 billion Chinese yuan ($5.7 billion), compared with the year-earlier period, and swung to a net loss of RMB7.8 billion ($1.8 billion), from a profit of RMB2.3 billion ($330 million) for the first half of 2017. (See ZTE ban and Iliad entry blow Wind Tre of course.)
---
Want to know more about cloud services? Check out our dedicated cloud services content channel here on Light Reading.
---
Huawei is on much firmer ground. It overtook Sweden's Ericsson AB (Nasdaq: ERIC) to become the world's largest supplier to communications service providers in 2015. Its consumer division, which produces devices like smartphones and tablets, is thriving. So too is a relatively small enterprise unit that caters to the network needs of companies outside the telco sector. But its main service provider business, which accounts for about one half of revenues, registered a sales increase of just 2.5% last year, to around RMB297.8 billion ($43 billion), after growing by 24% in 2016.
Analysts familiar with Huawei say it has been just as rattled by the recent slowdown in telco spending as Ericsson and Nokia Corp. (NYSE: NOK), its main western rivals. (See Huawei: New King of the CSP Market and Huawei Shrugs Off Challenges With Surge in H1 Profit.)
The performance gap between Huawei and these firms has evidently narrowed this year as telcos in the US market, where the Chinese vendor is barred from doing much business, start to roll out 5G networks. If Bloomberg's report about Supermicro prompts jittery officials in other countries to impose restrictions on Chinese vendors, Huawei could be at risk of losing contracts. (See Ericsson Lands $3.5B 5G Deal With T-Mobile Weeks After Nokia Did Same and Nokia Reels In $3.5B 5G Deal With T-Mobile US.)
Next page: Hiding in plain sight?