Why Huawei's Addition to the Entity List Is the Pandora's Box of Telecoms

Comment (6)
When the US administration added Huawei Technologies to the Commerce Dept.'s Entity List in May -- effectively placing the Chinese vendor on the trading naughty step -- it opened up what I would call the Pandora's Box of Telecoms. Why? Because it unleashed an array of industrial and political ills that, ultimately, mean the global telecoms technology supply chain will never be the same again, no matter what agreements are struck in the coming days or weeks.
While the current perfidious smiles of politicians indeed suggest that a trading truce between the US and China will lead to new, more relaxed rules of engagement between US vendors and Huawei (likely), or even the removal of the Chinese firm from the Entity List altogether (less likely), the damage has been done.
And I do mean damage.
In the short term, the main loser of the current pressure being exerted on Huawei by the US (including but not restricted to the Entity List ruling) has been the giant Chinese vendor. Its forecast revenues for this year and next are below previous estimates by a considerable margin (about $30 billion), and it has had to revert to supply chain "Plan B" for numerous technology components. The vendor claims it was expecting all this and has taken the Entity List situation in its stride, but that is a classic corporate bluff: This is a blow to Huawei's operational solar plexus that has hurt.
But, as we know, the injury list also includes the many US firms who sell technology goods to Huawei to the tune of US$11 billion per year (pre-ban). For some, Huawei is one of the very many customers and losing that business in the medium- and long-term will not cause an existential crisis: For others, such as optical components vendor Neophotonics, the impact is substantial.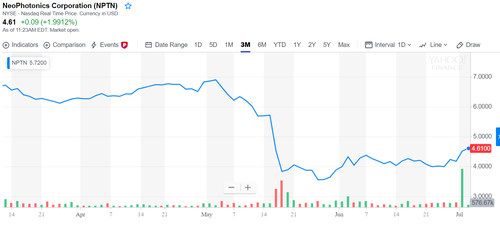 Industry specifications and standards groups have also had cause to request a change of heart from the Trump administration: They don't want alternative, competing standards bodies emerging outside the US -- they want global harmony.
Will everything be OK if the US and China strike a deal and US firms can trade freely again with Huawei? Will "normal service be resumed"?
No. The box is open. And the long-term damage will be to US firms and American jobs.
That's because Huawei and others -- ZTE, for example -- will no longer trust the US supply chain. They don't know when Trump, or his successors, might add their names to the Entity List in the future --– the precedent has been set. To secure their future, they will want alternative supply chains. (Whether Huawei and or others deserve to be on the Entity List or not is a moot point that has no bearing on the situation.)
So I expect to see the emergence of a Far East-based technology component ecosystem during the next few years, as the 5G market picks up: It will take time, a lot of money and a lot of skill and a lot of effort. But China has all of those things, and it has the money to attract talent to its cause. Can any such effort result in companies that can produce products to match the US vendors for quality and price points? Unlikely, but in time they can come close and I expect companies such as Huawei will dual-source from the US and the Far East, as opposed to sourcing primarily (or totally) from the US for certain product types. That way, if the US supply chain gets disrupted, a switch to the alternatives can be arranged.
Ultimately, I believe, US companies will derive fewer sales from the likes of Huawei, ZTE and others and, once those alternative suppliers reach a certain level of expertise and achieve companies of scale, an international customer base will be tapped, diverting more business away from the US.
This will no doubt seem fanciful, even naïve, to some readers. But it's interesting to note that China has just introduced a Nasdaq-style tech stock exchange called the STAR board in Shanghai and is promoting it as one way in which Chinese technology hopefuls can raise capital.
And it seems reasonable to assume that access to cheap credit lines and tax breaks will be offered to Chinese companies wanting to compete with US chip and software vendors.
Yes, this is all conjecture: I can't be sure the market will evolve exactly this way. One thing I am absolutely convinced about, though, is that the past few months will ultimately prove negative for the economic prospects of the US technology sector and when fingers of blame are pointed, those responsible will be long gone and not have to pick up the pieces.
For more on this topic:
— Ray Le Maistre, Editor-in-Chief, Light Reading