Reliance Jio and Microsoft are embarking on a ten-year cloud partnership for businesses of all sizes, but with a particular focus on small and midsized enterprises. Additionally, Reliance Jio is building data centers in India for Microsoft.
Reliance Jio, which has more than 340 million subscribers in a nation of 1.3 billion people, and Microsoft "are embarking on a unique, comprehensive, long-term strategic relationship aimed at accelerating the digital transformation of the Indian economy and society," the two companies said Monday. The companies will offer connectivity, computing, storage and other technology services and applications essential for Indian businesses. These technologies include data analytics, AI, cognitive services, blockchain, Internet of Things and edge computing, mainly for small and midsized enterprises
As part of the agreement, Jio is moving its internal workforce to Microsoft 365 and migrating non-network applications to Microsoft Azure.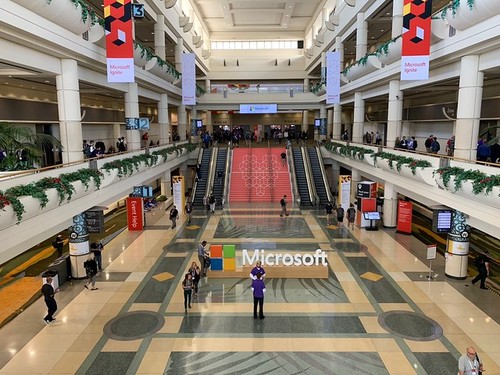 ---
Boost your understanding of cable's pioneering virtualization efforts, examine early trials and pilots and look at what comes next. You're invited to attend Light Reading's Virtualizing the Cable Architecture event, a free breakfast panel at SCTE/ISBE's Cable-Tec Expo on October 23 in Atlanta.
---
Additionally, Jio will promote Microsoft Azure to its startup partners.
Jio will build data centers across India, and Microsoft will deploy Azure in these data centers to support Jio's offering. The initial two data centers, with up to 7.5 MW of power, are being set up in the states of Gujarat and Maharashtra, and are expected to be fully operational next year.
Additionally, Jio will work with Microsoft to support major Indian languages and dialects in speech and computer vision solutions, providing support to 13 Indian languages, with the flexibility to add more, the companies said.
The Reliance Jio and Microsoft agreement resembles a couple of recent US deals. Last month, AT&T and Microsoft partnered on connectivity and cloud applications for business customers, and the carrier is moving its non-network internal applications to Microsoft 365. Reports estimated the value of that deal at $2 billion.
And Equinix launched a $1 billion partnership last month with GIC, Singapore's private wealth fund, to build European data centers for hypercloud providers, similar to the arrangement that Reliance Jio has with Microsoft in India.
Related posts:
— Mitch Wagner




Executive Editor, Light Reading