Huawei to Pump $500M Into Cloud Strategy
Huawei to Pump $500M Into Cloud Strategy
Chinese vendor will pour $500 million into the development of a cloud platform and related services as it looks to challenge the might of Amazon and Google.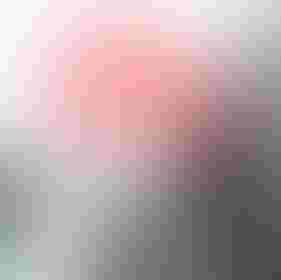 Huawei is to invest about half a billion dollars over the next five years in the development of a cloud platform and related services, the Chinese vendor announced on Wednesday.
The commitment comes just a day after Huawei Technologies Co. Ltd. laid out its cloud ambitions at a customer event in Shanghai, saying it aimed to become a major rival to cloud giants such as Google (Nasdaq: GOOG) and Amazon.com Inc. (Nasdaq: AMZN) through partnerships with network operators and other players. (See Huawei Sees World of Global Cloud Alliances and Huawei Takes Aim at AWS, Google With Public Cloud Move.)
The company, which last year overtook Ericsson AB (Nasdaq: ERIC) to become the world's largest supplier to communications service providers, is turning its attention to the cloud amid signs of a slowdown in other markets, including its mainstream network equipment business.
The overall funding commitment comes to about 4% of Huawei's annual R&D budget, although spending works out at just $100 million a year.
Nevertheless, Huawei said its latest plans mean it will be increasing its annual R&D investment in "industry clouds" by more than 50%.
To meet growing demand for cloud talent, Huawei is to come up with a new certification scheme for training ICT architects, developers and experts. It expects to have certified about 150,000 such professionals by 2021.
The Chinese vendor will also channel investment into the development of new services and facilities, including its global service centers (GSCs), which are used to provide technical as well as sales and marketing support worldwide.
It currently has GSCs in China, Romania and Mexico, but also maintains 12 smaller facilities known as technical assistance centers.
Some of the investment will go into testing and verification facilities where Huawei can test new services with its cloud partners, said the company.
In China, it has already built an industry planning and design verification lab, a disaster recovery and migration lab, a safe city verification center and a financial services verification center.
While the cloud push is relatively new, Huawei claims to have provided cloud services to more than 18,000 customers in the past year and says that 45 of the world's top 100 enterprises are working with it on digital transformation.
Want to know more about cloud services? Check out our dedicated cloud services content channel here on Light Reading. Huawei faces a mammoth task in trying to establish itself as a hyperscale cloud services provider and take on Silicon Valley giants such as Amazon and Google. Yet while the company might currently lack much presence in this market, it has vast resources and the backing of the Chinese government. Outside the US, where authorities claim it represents a security threat, Huawei can also draw on its relationships with some of the world's biggest network operators, which have become increasingly reliant on Huawei's technical expertise in recent years. In Europe, for example, Huawei already appears to have public cloud partnerships in place with France's Orange and Germany's Deutsche Telekom. Its aim is to use such alliances to provide multinational support for enterprise customers. If today's cloud giants are relatively unconcerned about Huawei's latest move, they might note the impact it has already had in network equipment and device markets once dominated by Western rivals. Having knocked Ericsson off its networks perch last year, Huawei was this week reported to have overtaken Apple to become the world's second-biggest smartphone vendor, behind Samsung. Like Ericsson, however, Huawei has also been affected by a slowdown in the equipment market this year. Figures published in July suggest that sales from carrier and enterprise customers were up just 9.6% in the first six months of the year, compared with the year-earlier period, to about 177.7 billion Chinese yuan ($27.2 billion). (See Huawei Slowdown Casts Pall Over Network Sector.) Revenues from its carrier business rose 24% in 2016, while those from the enterprise unit were up 40%. During an interview with Light Reading at this year's Mobile World Congress, then acting CEO Eric Xu said that "10% [annual] growth would be a stretched target to work on" at the carrier business in future. — Iain Morris,

, News Editor, Light Reading
Subscribe and receive the latest news from the industry.
Join 62,000+ members. Yes it's completely free.
You May Also Like
---