Eurobites: Deutsche Telekom starts tower sale process – report
Eurobites: Deutsche Telekom starts tower sale process – report
Also in today's EMEA regional roundup: 25G PON in Croatia; Teldat chooses Telefónica Tech's public cloud; EU, UK probe Google/Meta deal on advertising.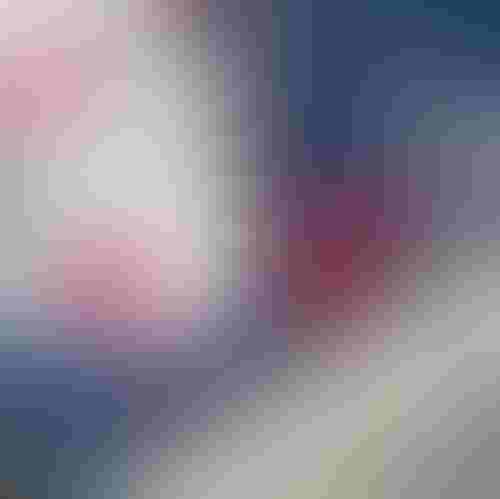 Also in today's EMEA regional roundup: 25G PON in Croatia; Teldat chooses Telefónica Tech's public cloud; EU, UK probe Google/Meta deal on advertising.As predicted in a Handelsblatt report in December, Deutsche Telekom has kick-started the process of selling its towers, according to a Reuters story citing anonymous sources. Reuters reports that the German incumbent operator "expects indicative offers in the next couple of weeks," and is working with Goldman Sachs bank on the sale. Spain's Cellnex and American Tower are both readying offers for the 40,600 masts, two of the sources said. Such a deal would help Deutsche Telekom address its sizeable debt pile, which stood at €130 billion (US$146.5 billion) at the end of last year. It would also follow in the footsteps of similar moves by Telefónica, which sold its towers to ATC, and Orange, which has created a tower unit called Totem (See Deutsche Telekom preps towers sale – report.)Deutsche Telekom is also extending its Open Telekom Cloud platform to Switzerland, meaning that Swiss organizations can rest easy in the knowledge that their data is held exclusively in the cloud in Swiss data centers and its storage complies with the European Union's General Data Protection Regulation (GDPR). Open Telekom Cloud is already operational in Germany and the Netherlands.Nokia and Hrvatski Telekom – which is part of the Deutsche Telekom empire – are carrying out what they say is the first 25G PON fiber broadband trial in Croatia. The trial took place at Hrvatski Telekom's laboratory in Rijeka. According to the operator, the demo showed that its FTTH network is fully compliant with the latest PON technology, which could increase the capacity and quality of its broadband service in the future.Spanish IT services company Teldat has chosen Telefónica Tech's public cloud offering, itself based on the Google Cloud platform, to sprinkle some added SD-WAN fairy dust on the "digital transformation" of its customers. Teldat is targeting those customers who want to make a gradual transition from a conventional network to a complete SD-WAN setup, including a dash of Kubernetes and microservices technology, if required.The European Commission has opened a formal antitrust investigation to get to the bottom of whether an agreement between Google and Meta (formerly Facebook) relating to online display advertising services may have breached EU competition rules. In a statement on the matter, the Commission's executive vice-president, Margrethe Vestager, said: "Via the so-called 'Jedi Blue' agreement between Google and Meta, a competing technology to Google's Open Bidding may have been targeted with the aim to weaken it and exclude it from the market for displaying ads on publisher websites and apps. If confirmed by our investigation, this would restrict and distort competition in the already concentrated ad tech market, to the detriment of rival ad serving technologies, publishers and ultimately consumers."A parallel probe is being launched by the UK's Competition and Markets Authority (CMA), focusing on whether the agreement between the two companies prevented the uptake of "header bidding" services, whereby sellers, such as news publishers, offer their online advertising space to multiple buyers at the same time, rather than receiving offers one by one.Following a price hike in its native US, streaming giant Netflix has announced it is doing the same in the UK and Ireland, Sky News reports. In the UK, the basic and standard plans will both increase by £1 a month, to £6.99 and £10.99 respectively, while the premium tier will rise by £2 to £15.99. In Ireland, the basic plan will go up by €1, while the standard and premium tiers will become €2 more expensive.SkyShowtime, the streaming service set to be launched by Sky in a number of European countries later this year, has announced some key appointments. Among other moves, Francesca Pierce (currently with Sky) becomes chief financial officer; Jen McAleer (also with Sky) becomes chief brand officer; Richard Howard (currently with NBCUniversal) becomes chief marketing officer; and Josh Snow (also with NBCUniversal) becomes chief product officer.— Paul Rainford, Assistant Editor, Europe, Light Reading
Subscribe and receive the latest news from the industry.
Join 62,000+ members. Yes it's completely free.
You May Also Like
---