CenturyLink Adds Dynamic Cloud Connections
CenturyLink Adds Dynamic Cloud Connections
New Layer 2-based service promises cloud connections in minutes to enterprises in fiber-fed buildings globally.
CenturyLink is trying to up the ante on connecting enterprises to multiple clouds, introducing a service that will connect enterprises to any location of popular clouds in a matter of minutes.
The new CenturyLink Inc. (NYSE: CTL) service builds on its Cloud Connect service, adding Dynamic Connections. It's a Layer 2-based offering, available to customers in fiber-fed buildings globally, and CenturyLink has about 130,000 of those today, via an Ethernet port. The customer needs the right hardware and the right size port, but assuming that, they can turn up bandwidth from "as small as 10 megabits to up to 3 gigabits," says Paul Savill, senior vice president of core network and technology solutions at CenturyLink.
Currently, CenturyLink is offering connections to Amazon Web Services and AWS GovCloud, the US government cloud, but the company is adding Google and Microsoft by the end of the year, and Oracle, IBM and other popular clouds shortly thereafter, he says.
Figure 1: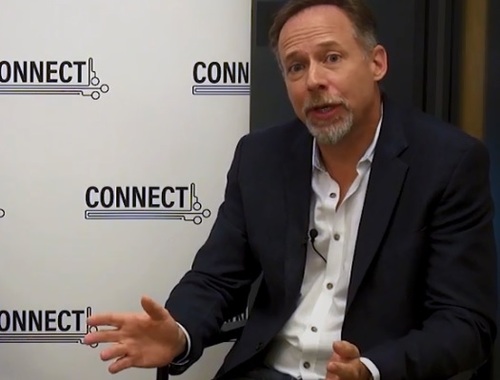 CenturyLink's Paul Savill talks about Cloud Connect Dynamic Connections on a video.
CenturyLink has "thousands and thousands" of Ethernet ports available and currently has the right hardware for the service in about 35,000 of its fiber-fed buildings, Savill adds.
Once that hardware is in place, it's a point-and-click process to turn up a service, change the bandwidth or turn down a service, he says.
"They would use log-in credentials to pull an inventory of all Ethernet ports they have at that enterprise in their locations across the world and they can then see that either in a map view or a list view," Savill explains. "Then they can drill down to whatever location they want to connect- pick that Ethernet port and then pick the cloud service provider they want, at wherever location that is in the world, whatever data center it is running in, and then indicate the size of the bandwidth."
Currently the connection time is average two to three minutes, he adds, regardless of the locations being connected.
Now entering its fifth year, the 2020 Vision Executive Summit is an exclusive meeting of global CSP executives focused on navigating the disruptive forces at work in telecom today. Join us in Lisbon on December 4-6 to meet with fellow experts as we define the future of next-gen communications and how to make it profitable.
Connecting hybrid clouds is an increasingly important part of what network operators do for enterprise customers, and CenturyLink believes its new offering delivers scale and flexibility that competing offers -- think AT&T's NetBond, Verizon's Secure Cloud Interconnect and Orange Business Services' private and public cloud connections -- can't match, Savill says.
As a Layer 2 service, it doesn't touch the Internet, which provides greater security. In addition, CenturyLink is offering an open API for the service so that enterprises can build it into their own back-office systems and use those for provisioning instead of the portal.
Among the immediate use cases are turning bandwidth up and down more easily to handle surges in traffic; disaster recovery services that automatically provision a new connection to a cloud service provider if an existing one fails; and in the case of the API, CenturyLink has one large software client already looking to build the dynamic services capability into its cloud as part of the services it sells.
Pricing is pay-as-you-go, but Savill says CenturyLink is promising to shift billing of any by-the-hour services to a more favorable rate once consumption reaches a certain level. The carrier chose to start with a Layer 2 service because Ethernet offers better performance and stability but will eventually add IP-based dynamic connections as well, he says.
— Carol Wilson, Editor-at-Large, Light Reading
Subscribe and receive the latest news from the industry.
Join 62,000+ members. Yes it's completely free.
You May Also Like
---