Broad adoption of new technologies will drive a second growth wave for carriers through increased digital capabilities and unified architectures. Indeed, the demand for greater flexibility and agility has pushed cloud adoption to the top of carriers' priorities. More robust, modern ICT infrastructures will enable these carriers to offer innovative services, drive greater operational excellence and sustained growth.
Carriers can then shorten time to market (TTM) to quickly respond to customer demand, improve network monetization and capture new markets. In this article, we consider the strategic steps necessary to combine cloud capabilities with the unique technical advantages that carriers offer. We also explore the need for strategic planning and engaging the right partnerships to create clear pathways to improved operational efficiency through cloud.
Pathways to cloud: strategy, execution and partnerships
A clear cloud strategy includes both technical and commercial factors. By taking a methodical approach to becoming comprehensive ICT service providers, telco leaders can build a foundation for achieving their digital goals based on affordability and high levels of integration. And with a well-planned carrier portfolio roadmap, leaders and executives can analyze and choose the most appropriate cloud deployments. For example, a Readiness Assessment will define the steps and prerequisites necessary for digital transformation through cloud.
The integrations brought about by cloud transformation also have implications for data security and system-wide stability. For instance, carrier WANs make it possible to interconnect multiple data centers as well as end users while supporting constant data exchanges across networks. In some situations, carriers will need to move data to the cloud to take advantage of intelligent cloud networking infrastructures or big data platforms.
As these carriers look to combine intelligent cloud networks with automation and zero-touch capabilities, they also need to flexibly schedule traffic and ensure data pooling for efficient resource utilization. However, all these implementations require comprehensive data management to protect both sensitive local data, information stored in the cloud and end user privacy.
Choosing the right partner represents another critical factor for successful cloud transformations. Carriers need a trustworthy, experienced, and competent partner to help them navigate the cloud journey. Partners need an in-depth understanding not only of the carrier network, but also of strategic business objectives and the potential of cloud resources to meet these needs. Both parties should be able to effectively work together to address emerging issues related to service adoption and to address any challenges that arise during the migration process. Since cloud transformation impacts internal management, overall business processes, and employee skills, a competent partner offers the expertise to trouble-shoot each of these areas.
Unlocking growth opportunities
Today, digital transformation is a requirement for carriers to take advantage of an increasingly connected and intelligent future. Carriers are adopting cloud services to achieve those goals, drive more efficient business processes and provide highly responsive customer services.
The first purpose is about using the cloud to accelerate network monetization and maximize the value of carriers' connectivity services. Carriers can expand network boundaries with the cloud, improve network value in the B2B market, namely, and enlarge the scope of connectivity dividends. In the process, carriers can increase the value of their connectivity services by monetizing their networks. For example, carriers can use end-to-end network slicing to not only increase the number of private networks sold, but also ensure 99.999% reliability and reduce network latency to less than 5 milliseconds, a key attraction for manufacturers, heavy industry, and transportation.
The second purpose is about using the cloud to accelerate service innovation. In the digital era, carriers need to be able to quickly roll out new services to quickly respond to changing demand, and cloud is a good way to accelerate this. Through increased Ubiquitous Cloud Native Services, carriers can drive operational excellence, quickly roll out new services and adopt agile development methods. For example, carriers can use their innovative cloud platforms to accelerate development times from months to weeks.
The third purpose is about using the cloud to drive operational excellence and sustainable growth of carriers' primary services. As far as the telecom cloud transformation concerned, it requires cloud platform proactively to adapt to telecom service architecture. Indeed, flexibility offers a critical advantage and carriers can choose the best resource combination from diverse options: private cloud for security and compliance requirements and for more granular control; public cloud with highly elastic resources for cloud-native applications, or hybrid cloud for custom applications, such as on-premise data analytics with instant scalability for end user management.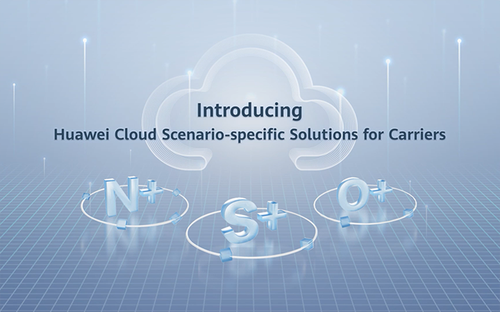 Huawei Cloud supports carrier innovation
Huawei Cloud offers carriers new business possibilities in terms of network monetization, accelerating service innovations and driving operational excellence. Huawei provides a digital platform that integrates predictive technology, fault analysis trees, rules management and cyber threat protections to meet carriers' network optimization and maintenance needs.
Huawei provides solutions to achieve high-level integration between carriers' networks and clouds, enabling carriers to quickly monetize network assets and consolidate telecom business growth. Huawei Cloud provides telecom expertise as cloud services on a leading platform to help carriers shorten the TTM of new services and promote new growth in new fields. In addition, Huawei Cloud provides pre-optimized cloud solutions to promote operational excellence, improve efficiency, and promote sustainable growth.
Carriers are shifting from selling network products to creating new value propositions based on service excellence and compelling end-user experiences. Huawei recognizes this trend and supports distributed cloud infrastructure by providing public cloud resources and edge cloud as well as dedicated cloud services (i.e., Huawei Cloud Stack). For instance, this public cloud operates in 27 global regions with 65 availability zones (AZ) and 2,800 content delivery network (CDN) nodes worldwide.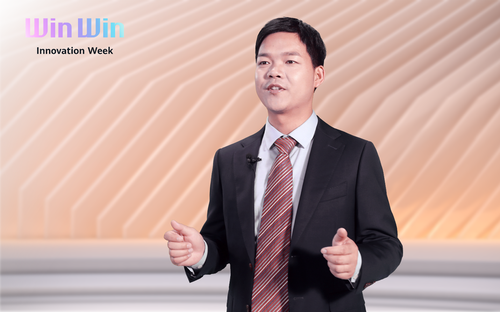 "I believe that carriers can unlock new and significant growth opportunities through cloud transformation by leveraging their unique strengths," said Chen Xuejun, Director of Carrier IT Marketing & Solution Sales Dept. at Huawei. "Huawei is ready to work with global carriers to accelerate their cloud journey, build new capabilities, and embrace new growth", he added.
Find out more about how carriers can make the most of cloud as a critical asset for digital transformation via this link.
This content is sponsored by Huawei.