Verizon, AT&T Splash the Cash for Lumina
SDN controller maker Lumina Networks today announced its Series A financing round of $10 million, led by one of its biggest customers, Verizon, and including another, AT&T. In a clear strategy to assure the success of the SDN controller start-up, the two carriers are investing their money to support Lumina's open source approach.
"We think it is pretty exciting because obviously it demonstrates the importance of open source that they would both invest in the same company to achieve the same outcomes," said Andrew Coward, Lumina Networks ' CEO. "It sends a very strong signal to the traditional vendors that this is the way forward."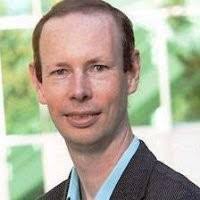 Brocade Communications was early to embrace open source and created a software-defined networking controller solution which is a production-network based version of OpenDaylight . That SDN controller capability was spun off into Lumina Networks last year along with the software and integration expertise, as part of Brocade's dissolution. Coward says the new company retains the previous policy of upstreaming its further developments, to maintain the open source code. (See Brocade Spins Off SDN Controller Into Lumina.)
Lumina had looked at other funding means, including the possible acquisition by a larger vendor, he adds, but funding by large carrier customers enables the company to prevent forking of the open source effort. That's something that can seem inevitable when more traditional vendors acquire startups, Coward told Light Reading. Instead, Lumina is now looking to stand on its own as an ODL controller distributor, much as Red Hat did with Linux.
The ODL-based controller is a critical piece of the bigger SDN puzzle as it enables network operators to bring their existing networks forward into an automated, software-driven operation, providing the abstraction needed. Lumina's strength is in enabling that integration effort, Coward says. (See Lumina Ties BGP/MPLS Into White Box Switching.)
"SDN isn't about all that new stuff, actually, it is about driving the automation of the existing network," he comments. "The reason we spent so much time on integration is that we are basically making the existing network dance to this new SDN tune."
Today's services take weeks to deploy because of distinct processes to touch every part of the network -- the router, the gateway, the back-office systems -- and deal with the specific requirements of those pieces, which vary from vendor to vendor. Lumina "drives automation so we can make that happen in about 20 seconds," Coward says, providing the abstraction needed so that it doesn't matter which vendor's gear is involved.
ODL controllers are also what enables larger orchestration and automation efforts such as ONAP, he adds.
---
Want to know more about carrier SDN strategies? Check out our dedicated SDN content channel here on Light Reading.
---
"When our job is complete, in a carrier, their business logic that drives a service is completely separate from physical, logical hardware that is underneath it. and that is just huge," Coward comments. "I have a firewall rule, I have a connection request -- these are basic rules that define a service."
Coward and his crew learned in their Brocade days that the process of implementing an open source SDN controller isn't as simple as downloading the software and plopping it into the network -- there is considerable integration required, and that's where the company is focused today, he says. Lumina works alongside developers from its Tier 1 customers -- both contribute software, he says -- and all of that is then contributed into the ODL community.
With its new funding round, Lumina will be working to make the ODL-based controller more commercially consumable, which becomes more important as smaller operators, who don't have software development resources typically, seek to make this step as well.
"Part of the reason we took the funds in is so that we can productize ODL and the use cases around ODL and so we can take it to the rest of the market, and make it more commercially consumable, so it is easier to plug in, set up and integrate," Coward said. "And that makes our job and our time to do integration with the customer much shorter because a lot of things are already done, basically."
— Carol Wilson, Editor-at-Large, Light Reading
PARTNER PERSPECTIVES
- content from our sponsors