Siemens Goes All-In on Orange SD-WAN
Siemens is turning to Orange Business Services for its global SD-WAN infrastructure, tying together 1,500 sites in 94 countries on a single network that Orange is describing as the largest SD-WAN contract to date. The next question will be, which SD-WAN vendor will Orange and Siemens decide to use for this massive rollout? (See Siemens Goes All-In on Orange SD-WAN.)
Orange Business Services has served as Siemens' MPLS networking provider and is being tasked with moving the entire global infrastructure to SD-WAN in a six-year extension of the existing contract worth 240 million Euros ($295 million US). In the first phase, the two companies will go through a proof of concept and agree on a single SD-WAN vendor, says Laurent Perrin, marketing director of Application Driven Networks in the Connectivity Business Unit of Orange Business Services.
He says in an interview that the vendor could be one of the two companies publicly announced as SD-WAN vendors to Orange -- namely Cisco Systems Inc. (Nasdaq: CSCO) and Riverbed Technology Inc. (Nasdaq: RVBD) -- or other SD-WAN companies that Orange has not yet publicly named.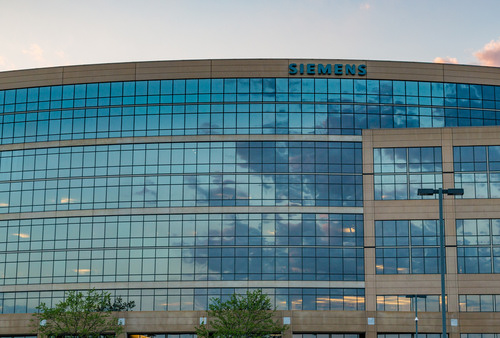 Siemens is asking Orange to include both appliance-based SD-WAN and universal CPE that supports SD-WAN as a virtualized network function, along with other VNFs, Perrin says. The global electronics giant is making this move as part of its broader digital transformation, he adds, to make its network services more agile alongside its IT transformation and to match network resources to specific application needs -- delivering better performance on a per-app basis.
---
Learn how to tackle the challenge of wide-scale SD-WAN rollouts at the fifth-annual Big Communications Event in Austin, May 14-16. The event is free for communications service providers!
---
Those needs are changing to support more cloud-based applications, virtual teams and telework, in addition to Siemens' ambitious Internet of Things plans, according to the company's news release.
One key aspect of the deal is integration of Zscaler, Siemens' web security provider, Perrin notes. "Siemens is one of their biggest customers as well," he says. "As part of the SD-WAN framework we are integrating SD-WAN with Zscaler. We will offer a fully managed solution including SD-WAN and Web security through Zscaler."
The biggest challenge to Orange of executing this contract is the size of the network and the variation in the size of individual sites, ranging from those with one or two Internet links to much larger sites that will retain some MPLS links, he adds.
— Carol Wilson, Editor-at-Large, Light Reading
PARTNER PERSPECTIVES
- content from our sponsors