128T Still Bucking SD-WAN Trend
In a world gone SD-WAN crazy, 128 Technology is still trying to make the case that secure and session-aware intelligent routing is a better approach to delivering the necessary cloud connections than creating network overlays. It's not yet clear that the argument is winning over service providers, however.
128 Technology has landed large enterprise customers and earlier this year announced a Series C funding round backing its approach, which it calls Secure Vector Routing. Its co-founders, six industry veterans led by Andy Ory and Patrick MeLampy, are well-known for their previous success at Acme Packet, and that alone is garnering interest among the telecom crowd. But can a unique approach to a common problem buck the more mainstream flow? (See 128 Technology Raises $21.5M Series C.)
Dan Conde, analyst with the Enterprise Strategy Group, credits 128T with developing a more elegant solution to the need for secure, cost-effective connections to the cloud from multiple sites, but admits the solution isn't easy to explain or understand.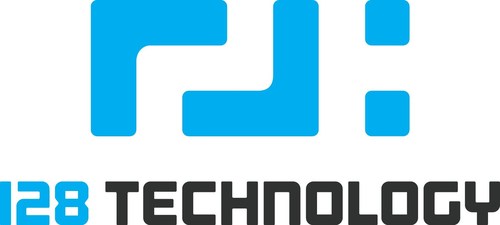 "They are talking about changing things soup to nuts and for normal people to comprehend in 30 seconds, it's awfully complex," Conde tells Light Reading in an interview. "So anyone looking at it, needs time to understand it. But just because it requires careful examination, I don't think one should just dismiss it."
And, in fact, service providers aren't doing that. 128T has "full-day sessions with many of the big North American service providers who are trying to understand the technology," MeLampy says in an interview. "We had one who spent three whole days here visiting with their top guys trying to understand the technology."
---
Track the heartbeat of the virtualization movement with Light Reading at the NFV & Carrier SDN event in Denver. There's still time to register for this exclusive opportunity to learn from and network with industry experts – communications service providers get in free!
---
To date, however, only three of the 52 proofs of concept that 128T is doing are with telecom operators. One reason may be it's easier to layer SD-WAN technology on top of what operators are already doing, in their move to virtualization, says analyst Conde.
"With SD-WAN, it is not necessarily a forklift upgrade, you can insert it into existing networks; it is not exactly easy, but it is a way to work with the existing way networks work," he comments. "With 128, you are doing routing in a different way, you are replacing traditional middle boxes and routing. It's different -- that's the good and bad part -- it's not magic pixie dust you can sprinkle onto an existing network and it gets better. You have to change the way things get done."
Wrong direction?
Following my first long conversation with MeLampy, who is co-founder and COO of 128T, I explained Sector Vector Routing in a report published a year ago. For this update, MeLampy focused on how enterprise customers are using 128T's technology and how it could also benefit service providers -- if they give it a chance. He concedes that the industry has continued down a different SD-WAN path in the past year, one he thinks is misguided.
"Our belief is that the tunneling schemes people are using create aggregate flows and it is very hard for networks to understand and treat them fairly," MeLampy comments. "It is almost a step in the wrong direction, backward, and we feel like there should be a better way. We have developed and solved the same use case that SD-WAN solves by making smarter routers that understand sessions, and can route one session one way and another session another way, and can intelligently achieve the same use case benefits that SD-WAN players have but with just intelligent routing."
MeLampy points to an over-abundance of overlay networks and the lack of communications between them as a growing problem for network operators.
"We have IPv6 networks that won't talk to IPv4 networks, private networks that won't talk to public networks and at each one of these boundaries are NATs [network address translators] that are very stateful, and are provisioned essentially, that connect all these networks together," he says. "And now, with SD-WAN, we are provisioning tunnels that connect these networks together with a system that won't let them talk to each other -- there's not standards for how they talk and no schemes for interworking."
What 128T is providing addresses the problems NATs can create, he says. "When routes or packet flows move, they get a new NAT unexpectedly and it causes trouble at the application layer, in terms of authentication and session connectivity," MeLampy explains. "Basically, all the sessions disconnect and reconnect."
128T is working with an enterprise customer on that issue, in a three-site trial, using its session-aware technology. The same trial customer was having trouble getting its VoiP service to work inside aggregate tunnels and 128T is addressing that.
One of its announced customers, Revation, serves the healthcare industry in much the same way that Bloomberg serves the financial sector, but was having a hard time getting its full-featured data terminals deployed because of IT rules and regulations. "Even though they have won over the business unit to buy their products, they were having trouble putting them in, it was taking six to eight months to install," MeLampy says. "By using our 128 Technology routing system, they were able, using software routers, to signal right through the border of the existing hospital firewalls and security system using a single translation rule in the firewall as opposed to a very complex deployment and get security certification done in less than a week."
There are those in the industry, notably veteran analyst Tom Nolle, president of CIMI Corp., that are raising some red flags about signaling in the NFV-SDN era and MeLampy believes 128T's intelligent routing addresses that challenge as well.
But can the company overcome the challenge of being so different? Analyst Conde says yes… maybe.
"I think if you were doing a greenfield, it would be great because you don't have existing gear to deal with," he comments. It is also possible to insert 128 technology into a complex enterprise or telecom network, but that would amount to redundancy of functions since the Secure Vector Routing does many of the same functions as existing middle boxes such as firewalls and ADCs, Conde adds.
As service providers begin to launch new services in the virtualization area, it may also be possible to use this technology in a part of the network, to support new services, he says.
MeLampy says that as network operators deploy more SD-WAN technology and begin to confront the reality that different SD-WANs don't talk to each other -- including, he says, if the technology is from one vendor -- 128T is expecting much more interest from the telecom side of the house, even as it continues to grow its enterprise business.
— Carol Wilson, Editor-at-Large, Light Reading
---
CALLING ALL CLOUD, NFV AND SDN COMPANIES: Make sure your company and services are listed free of charge at Virtuapedia, the comprehensive set of searchable databases covering the companies, products, industry organizations and people that are directly involved in defining and shaping the virtualization industry.
---
PARTNER PERSPECTIVES
- content from our sponsors