New Arris Boxes Bring OTT to Tier 2 Market
Most cable companies don't have the resources of a Comcast or Charter, making it difficult to develop and offer more advanced video services. But that's where joining forces through a buying cooperative like the NCTC comes in handy.
Once a year, vendors flock to the National Cable Television Cooperative Inc. (NCTC) 's Independent Show to market products that are explicitly designed for the Tier 2 and Tier 3 cable markets. And this year, Arris Group Inc. (Nasdaq: ARRS) is on hand with a suite of new hybrid set-tops aiming to make it easier for independent cablecos to deliver the coveted Tivo user interface and OTT apps like Netflix and YouTube.
Arris's new set-tops include the MG2 Cable Media Gateway, the Mi4 IP client box and the Qi3 set-top that can act as either a standalone HD box for digital cable or another IP client. The first two products are both 4K and HDR-ready, with the gateway also sporting a 1TB hard drive for digital video recording.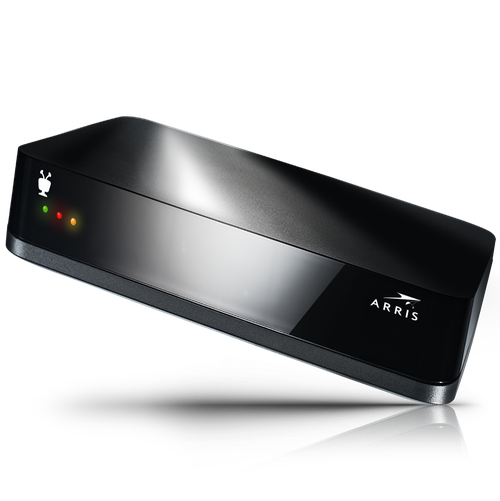 The key challenge for smaller operators is the fact that they still operate on QAM-based video networks, while all of the newest TV applications are being developed for IP delivery. Larger cable companies are transitioning many of their video operations to IP, but most independent pay-TV providers don't have the money to revamp their back office systems and delivery infrastructure to support a migration.
Enter the NCTC VU-IT! program.
VU-IT! is powered by Tivo with an interface that combines an operator's traditional linear programming with additional OTT services. The platform is supported by hybrid QAM/IP set-tops and was initially launched alongside a partnership between TiVo Inc. (Nasdaq: TIVO) and Evolution Digital LLC and Evolution Digital Signs VoD Deal With NCTC.)
So far, 15 NCTC members have signed deals for the Evolution Digital solution, including Fidelity, Frankfort Plant Board, General Communication Inc. (GCI) (Nasdaq: GNCMA) and WideOpenWest Holdings LLC (WOW) . But now Arris is offering an alternative option with its latest set-top line-up. (See Evolution Digital Reaches Agreement With GCI to Deploy eVUE-TV.)
---
Want to know more about video and TV market trends? Check out our dedicated video services content channel here on Light Reading.
---
There are advantages and disadvantages to the Arris name in the cable market. On the plus side, Arris is far-and-away the set-top leader, and can take advantage of huge scale after having acquired two of its major competitors over the last five years, Motorola and Pace. On the negative side, Arris's entrenchment means it also has a history with most of the cable players, and that history hasn't always been a happy one.
Regardless of which set-top option indie cable operators choose, the good news is there are more choices now available. And more ways for these cable providers to compete for audiences that want a dose of Netflix with their cable TV.
— Mari Silbey, Senior Editor, Cable/Video, Light Reading
PARTNER PERSPECTIVES
- content from our sponsors