T-Mobile said today it will move to 100% renewable electricity by 2021 and became the first US telecom operator to join RE100, a global corporate collaborative of companies committing to that goal. The mobile operator says it will buy enough wind power to supply all of its electrical needs.
T-Mobile US Inc. joins other operators in the group, including BT , KPN Telecom NV (NYSE: KPN), Proximus and Telefónica , as well as tech giants Facebook, Google and Microsoft. All have pledged to work toward 100% renewable energy by a specified date.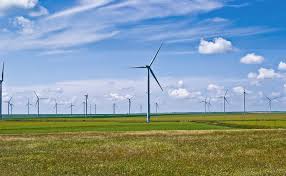 As part of the renewability commitment, T-Mobile also announced its second wind farm project in the form of a contract for 160 MegaWatts of power from Infinity Renewables' Solomon Forks Wind Project in Kansas, beginning in early 2019. Its first wind farm, the Red Dirt Wind Project, is operated by Enel Green Power in Oklahoma and started generating power in December. T-Mobile says these two projects will meet 60% of its estimated total energy needs in the US and that it will buy enough wind power by 2021 to cover what it expects to be 100% of those power needs.
---
Want to know more about building out infrastructure for 5G wireless support? Check out our dedicated 5G channel here on Light Reading.
---
In announcing the plans, T-Mobile President and CEO John Legere said in a statement that moving to renewable energy is not only the right thing to do for its customers, but also "smart business" because the company expects to cut its energy costs by about $100 million over 15 years.
As part of joining the RE100, T-Mobile will report its progress to that group, which tracks the committed companies. T-Mobile also is saying it will help generate new sources of renewable energy by only buying from new wind projects, essentially becoming the anchor tenant for those emerging operations.
Among the global telecom operators, T-Mobile is in the middle of the pack. BT has committed to being 100% renewable by 2020, KPN Proximus says it has already hit that goal and Telefonica has set 2030 as its target year.
— Carol Wilson, Editor-at-Large, Light Reading