Comcast Wraps Up DOCSIS 3.1 Rollout

Comment (2)
Roughly two-and-a-half years after it began advanced consumer trials, Comcast said it has completed the network rollout of DOCSIS 3.1, the platform the US cable operator is using to offer 1-Gig downstream speeds across its footprint, or roughly 58 million homes and businesses passed.
Full Duplex DOCSIS, an emerging addition to D3.1 that will enable gigabit speeds in the upstream, is on the horizon. But the next phase of Comcast Corp. (Nasdaq: CMCSA, CMCSK)'s broadband strategy will focus on whole-home connectivity and a user experience powered by its relatively new "xFi" management platform. (See CableLabs Pushes Full Duplex Forward and Comcast Unlocks xFi-Powered Smart Home.)
Comcast's path to completing the D3.1 network deployment began in March 2016, when it launched what was then referred to as an "advanced consumer trial" in parts of Atlanta, the site of next week's Society of Cable Telecommunications Engineers (SCTE) Cable-Tec Expo. CableLabs released the first batch of D3.1 interoperability specs in October 2013. (See In D3.1 First, Comcast Goes Gig in Atlanta and DOCSIS 3.1 Makes Debut.)
The Philadelphia-based cable op hasn't revealed how many of its 24.44 million residential Internet customers have signed up for the 1-Gig service, but says that some 75% of its customers select plans of 100 Mbit/s or more.
Comcast's D3.1-based services runs on its widely deployed hybrid fiber/coax (HFC) network. It also sells Gigabit Pro, a symmetrical 2 Gbit/s residential service, that uses fiber-to-the-premises technology.
While touting raw speeds and feeds will remain part of Comcast's approach with broadband, the MSO will now put more emphasis on differentiating with whole-home connectivity and control, as well as a greater focus on smart home and IoT tech and service integration. (See Video Playing 'Supporting Role' as Comcast Focuses on Connectivity .)
Fraser Stirling, SVP of digital home, devices & AI, likened it to Comcast's approach with video and its X1 platform as the company played up the experience -- with an advanced guide and search alongside voice control and apps for mobile devices -- rather than focusing solely on the size of its HDTV channel lineups and VoD catalog.
A good portion of that work will focus on xFi, its management platform for its gateways, and xFi Pod extenders that enable customers to implement things like parental controls, obtain a simplistic view of the home network and handle firewall settings.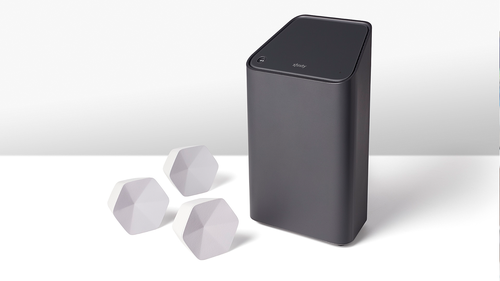 "With xFi we're trying to create the X1 of the Internet in the sense that we're creating an experience that people want to come back to and engage with," Stirling said.
---
Home in on the opportunities and challenges facing European cable operators. Join Light Reading for the Cable Next-Gen Europe event in London on Nov. 6. Admission is free for all!
---
And that extends beyond the baseline broadband service to other forms of in-home connectivity that power other services, such as IP video, a new class of wireless X1 set-tops and client devices, and integrations with Comcast's Xfinity Home service and a broader range of IoT devices.
"Without coverage and connectivity… all of the other stuff is just moot," Stirling said. "Connectivity is an absolute link; it's the lifeblood of the whole thing."
— Jeff Baumgartner, Senior Editor, Light Reading
PARTNER PERSPECTIVES
- content from our sponsors
GUEST PERSPECTIVES
- curated contributions