Salira Optical Network Systems Inc., a maker of Ethernet PON (passive optical network) equipment, has scored a multiyear contract with GuangZhou Pantong Information Broadband Network Ltd., or Panyu Cable for short (no English Website), a cable operator in a densely populated district called Panyu, which is part of the city of GuangZhou in China's southern GuangDong province.

While Salira won't give financials, spokespeople say it's a big job, involving "dozens" of Salira's Ethernet-based 2000 Platform systems, each of which can extend connectivity to a maximum of 5,376 users. Panyu Cable is using the gear to deliver triple-play voice, data, and video services to cable subscribers. Salira says it's already gotten a check for equipment.

It's a good deal on several counts. First, it's Salira's biggest win yet: Compare the scope of the project to the five PON systems the vendor sold to China Netcom Corp. Ltd. earlier this year (see Salira Scores in China; Flexlight Funded). The deal also validates Salira's ongoing focus on China, where the vendor's starting to score some noticeable business through its subsidiary, Salira Shanghai Ltd.

The market in China is well suited to Salira's particular brand of PON gear, which uses Ethernet and passive optical splitters to divvy up to 2.5 Gbit/s among multiple users. Incumbent LECs in the U.S. initially resisted Ethernet PONs, claiming they weren't standardized by the International Telecommunication Union (ITU), as are slower ones based on ATM.

Indeed, China, like other parts of the Asia/Pacific region, seems to be a key PON market -- a large one. China's ripe for PON deployment because carriers there don't have the huge installed base of copper that has been a hindrance to fiber-to-the-home (FTTH) projects in North America. While the industry argues over whether RBOCs are really serious about a ten-year rollout of FTTH via PON (see SBC Ratchets Up PON Politics), carriers in China are actually using the gear.

And the scale of rollouts is compelling. "Why we have gone to China is evident in the size of the deal," says Jim Diestel, VP of product management at Salira. Panyu Cable serves 260,000 customers, he notes. The scale compares more than favorably with what's considered a sizeable access win stateside.

China won't be a PON paradise. The challenges of doing business there are significant, requiring a solid local presence and sizeable commitment to the carriers involved. Salira, which has bet its business on the country, seems to have a headstart. But vendors like Alcatel SA (NYSE: ALA; Paris: CGEP:PA) and Nortel Networks Corp. (NYSE/Toronto: NT), which also have significant investments in China, want their share of the access action (see China Is Red Hot). And other young PON companies such as Alloptic Inc., FlexLight Networks Inc., and Wave7 Optics Inc. won't likely sit by without giving the market a go.

Diestel won't be deterred, though. Instead, he sides with those who say there's room for plenty who think the road to riches lies East.

China has 1.2 billion people, Diestel notes; 213 million have landline phones; 200 million have mobile phones; 2 million have DSL. "There's still a long way to go," he observes, before the market's saturated.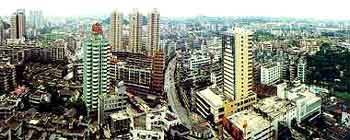 — Mary Jander, Senior Editor, Light Reading