Startup Statesmen Sought for Finals 607862
Startup Statesmen Sought for Finals 607862
The Leading Lights awards finalists will be announced shortly. But one category needs more heroes Wanted: Heroes.

Specifically, we want more and better nominations for the Private Company Industry Statesman category in Light Reading's Leading Lights Awards.

Stay tuned, because the rest of the Leading Lights finalists will be announced throughout the week. But for now, we're still concerned about the lack of solid private company Statesman entries.

Here's the deal: As Light Reading's editors were hashing out a list of finalists for the Leading Lights awards, the task of picking finalists in the category of Private Company Industry Statesman felt like jogging through molasses with concrete sneakers

It wasn't the quantity of entries into this category (we got over 30 entries for this category alone), it was the quality. In short, many of the entries were weeaakkk. Now we're encouraging folks to nominate more contenders.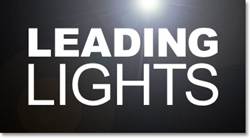 To recap, here's what we're looking for: The Industry Statesman Award is given to the CEO or senior executive who has demonstrated the greatest qualities of leadership, technological vision, and financial acumen when guiding his or her private company or startup through the telecommunications recession.

Of the 30 or so entries, we've selected two finalists so far -- and one of them didn't even enter until we asked him to (yes, he was that busy). But we want more and we want them fast, so if you've got a hero in your company, keep reading and get ready to fire off an email.

The current finalists Light Reading's editors have chosen for Private Company Industry Statesman are:


Vonage Holdings Corp. CEO Jeffrey Citron: When you're leading a company that closed a $105 million Series D funding round, bringing its total funding raised to date to $208 million, you can only be branded a hero or a loser, depending on the eventual fate of your company (see Vonage Dials Up $105M ). Citron, a hero for now, is leading a courageous campaign against the likes of AT&T Corp. (NYSE: T), Verizon Communications Inc. (NYSE: VZ), and dozens of upstart VOIP providers (see AT&T Sets Aggressive VOIP Target and RBOC VOIP Coming in 2004). He's armed with marketing muscle, regulatory know-how (and freedom), and scads of buzzwords that you thought were retired in the late 1990s (see Buzz Buzz Buzz).



Starent Networks Corp. CEO Ashraf (Ash) Dahod: In the beginning -- well, a few years ago, anyway -- there were four wireless router, or GGSN (GPRS Gateway Support Node), startups that wanted to be the primary interface between a carrier's radio and packet core networks (see Having a Flutter on the GGSNs). Two were snapped up by larger competitors at what sources say were extremely reasonable prices (see Alcatel Swallows WaterCove and Nokia Sweeps Up Tahoe). One tucked its tail and got out of the business altogether (see Megisto Breaks Silence). Standing alone -- and with big announced customers and a pile of recently raised venture capital -- is Starent and its leader, Ash Dahod.

To lead a company that can flourish amid that kind of frenzied shakeout takes some savvy leadership with commitment to a business model. And it doesn't hurt to have the good sense to keep the ship steady while competitors were changing senior staff like crazy (see Nouveau CEO for Tahoe? and Tahoe's VP Roundabout).



Citron and Dahod are what we're looking for in this category. They've demonstrated leadership in the face of tough times and new markets. They've shown exceptional technology vision and financial acumen while guiding their companies through the telecom recession.

While you're looking around your own company and shrugging your shoulders, consider what Light Reading U.S. Editor Scott Raynovich wrote back in the beginning of 2002 regarding the state of our industry's statesmen (see We Could Be Heroes ): "Yes, there are plenty of whiners. And hiders. And losers. Where are the heroes?

"The telecommunications market is in chaos, and nobody has stepped up. The personalities have been remarkable only for their remarkably fragmented self-interest. Meanwhile, excess capacity lies fallow, losses mount, and startup failures multiply."

Two years have gone by and, for private telecom companies, we're still asking: "Where are the heroes?"

You tell us.

To submit a last-chance nomination, send an email to [email protected] with the words Private Company Industry Statesman in the subject line, before 1 p.m. EST, on Wednesday, November 17.

Inside the email, please include the following information:



Company's legal name

Headquarters location

URL

The name of a marketing or PR contact (please include email address and phone number)

A bio of the executive you are nominating (400 words or less)

A list of the executive's key accomplishments in the last 12 months

Hyperlinks to any significant online coverage of the executive in the trade or business press in the last 12 months



Award winners will be announced at a gala dinner at the landmark Plaza Hotel in New York City on December 15, following Light Reading's Telecom Investment Conference. Click here for more information about the evening's festivities.

— Phil Harvey, News Editor, Light Reading


Subscribe and receive the latest news from the industry.
Join 62,000+ members. Yes it's completely free.
You May Also Like
---