LR Picks Marketeers
LR Picks Marketeers
A bevy of startups staked claim to emerging markets: Here they are Marketing for a startup company is a crucial thing. Let's face it: You can have the hottest product on Earth, but if nobody's ever heard of you, it just doesn't matter.

Light Reading editors and Heavy Reading analysts combed through the entries in the Leading Lights Award category for Best Marketing, Private Company, and looked for companies that have really differentiated themselves through powerful marketing programs.

So who are the finalists -- and why are they there? There are bound to be some controversial picks. But the litmus test on our panel of judges was pretty simple: Which companies have most clearly identified what they do, and have been consistently recognized as doing it?

Our judges considered all aspects of marketing: how each company identified its customer base, how its product is positioned, how it's finding customers, how it's branding itself, and yes, how the company has gotten its message out to press and analysts. This was a tough category, only because the world is filled with bad marketeers.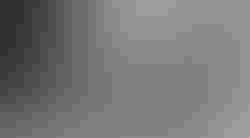 But we did it: We found five solid selections.

The winner will be announced at our Awards Dinner after Light Reading's Telecom Investment Conference in New York City on December 15th.

Here are the five selections for Best Marketing, Private Company, listed in alphabetical order:


Acme Packet

When you think of "Session Border Controllers," Acme Packet's name should be synonymous, as the company has helped define the category of switching equipment that transports voice, video, and multimedia communications across IP network borders. After the company announced its first product in March 2002, it adopted an aggressive marketing strategy to help differentiate itself from the plethora of softswitches, application servers, gateways, firewalls, routers, and switches cluttering up the market.

Acme Packet has been very successful at building awareness of the emerging need for this technology. The company claims six of the top 10 and 11 of the top 25 service provider networks in the world as customers, including NTT Group (NYSE: NTT), Qwest Communications International Inc. (NYSE: Q), Telecom Italia SpA (NYSE: TI), Telefònica SA, and Global Crossing Holdings Ltd. (Nasdaq: GLBC). Acme Packet has announced customers worldwide and deployments that span all border points, all applications, and all protocols.



Airespace Inc.

Since its inception in 2001, startup Airespace has successfully marketed both itself as a company and the technology it's involved with: the wider concept of wireless LAN switching.

Eschewing the (literally!) naked marketing of 802.11 peers like Trapeze Networks Inc. (see Trapeze's Rebalancing Act), Airespace has stayed focused on two big issues -- scaleability and security -- to differentiate itself in the WLAN switching market (see WLAN Gets Dense , Airespace Tightens Security, and Airespace Gets the NAC). CEO Brett Galloway has done a good job at keeping the folks at Airespace focused on the product and the task at hand, rather than dreams of IPOs (see No Exit for Airespace). Galloway also put in a solid showing at a CEO duel at last spring's Telecom Investment event hosted by Light Reading (see 'Switch' CEOs Sound Off ).

If you chat to the folks at Airespace they're bound to tell you -- sometimes over and over again -- of their commitment to building a business. And what better business-like endorsement than a marketing and services deal with IBM Corp. (NYSE: IBM)? (See Airespace Services IBM.) The only bit of marketing puffery the firm has indulged in is putting together a custom 18-wheeler to drive around the U.S. showing off its technology. A bit like Ken Kesey and his Merry Pranksters, but with fewer psychedelics onboard. Probably.

Lately, the hard work and focus in the trenches appears to be paying off, as Airespace looks to have been pulling away from the WLAN pack (see WLAN: Winners & Losers and LR Tags Top IPO Candidates).



Atrica Inc.

Back when optical Ethernet was just a glimmer in most marketing execs' eyes, Atrica had the audacity to build an entire startup around the concept. Now, "Carrier-Class Ethernet" seems like an obvious slogan, but it wasn't so obvious at the time. Atrica was early on this bandwagon, and although larger incumbent equipment carriers such as Nortel Networks Ltd. (NYSE/Toronto: NT) were dabbling in the same, optical-based Ethernet message, Atrica was the startup that most clearly identified itself with this market.

So, what's in store for optical Ethernet now? All of the sudden, it looks like big things. Recent Heavy Reading research indicates that carries have thoroughly embraced Ethernet technology, and they are serious about building Ethernet technology into their networks (see HR Sees Ethernet Services Explosion and Report: Ethernet Exploding in China). And Atrica has evolved as well, developing new access products and filling out its customer roster with big-name customers such as Deutsche Telekom AG (NYSE: DT) and France Telecom SA (NYSE: FTE).



Cedar Point Communications Inc.

During the past few years, Cedar Point Communications Inc. has built a reputation as being the leader in packet-based voice switching in the cable arena, not a small feat considering it competes against such heavyweights as Nortel, Cisco Systems Inc. (Nasdaq: CSCO), and Siemens AG (NYSE: SI; Frankfurt: SIE).

Despite a marketing budget that is about as big as the change found down the back of those other companies' couches, Cedar Point has managed to develop and deploy a highly-focused campaign to spread the message about its simple, cost-effective, scaleable VOIP switching products.

Through media tours, analyst briefings, targeted ad campaigns in trade rags, and executive stump speeches, Cedar Point has established itself as the company "in the know" when it comes to voice over cable. It's backed up this message with a strong customer base that includes deployment agreements with Comcast Corp. (Nasdaq: CMCSA, CMCSK) and Charter Communications (Nasdaq: CHTR) in the U.S., and with Grupo TV Cable in Ecuador and Cable Pacifico in Colombia. The company has also announced strategic agreements with Net2Phone Inc. (Nasdaq: NTOP) and Motorola Inc. (NYSE: MOT).



Force10 Networks Inc. Founded in 1999, Force10 didn't ship product until 2003, by which time the atmosphere had turned toxic for startups. What's made the first year of sales fly has been a marketing plan that relentessly hammered one topic -- technology -- to establish the company as a legitimate high-end player in the emerging 10-Gbit/s Ethernet switch market.

To create something to talk about, Force10 emphasized "firsts." These have ranged from the obvious -- the first announced 10-Gbit/s Ethernet switch -- to the more esoteric, such as being the first to offer link aggregation and hitless failover at 10-Gbit/s. Then there was last month's release of the TeraScale E1200, hitting density heights by packing 112 ports of 10-Gbit/s Etherent into one 7-foot rack (see First 10-Gig Ethernet Switch Arrives and Force10 Goes Terabit).

And the strategy has worked. Force10 is pretty well recognized as a leader -- if not the leader -- in 10-Gig switching technology. There must be plenty of VCs scratching their heads wondering how dozens of metro optical networking startups got founded, but there's only one Force10.

As sales have ramped, Force10 has added customer wins and corporate partnerships -- Dell Inc. (Nasdaq: DELL) being one noteworthy name -- to its message, and the company has stressed its performance metrics with repeated news from the supercomputer front (see Force10 Demos 44 10-GigE Ports). So far, it's managed to hold a consistent No. 3 spot in 10-Gbit/s Ethernet shipments behind Cisco Systems Inc. (Nasdaq: CSCO) and Foundry Networks Inc. (Nasdaq: FDRY).

— The Staff, Light Reading






Subscribe and receive the latest news from the industry.
Join 62,000+ members. Yes it's completely free.
You May Also Like
---