Crown Castle Courting Enterprises
Crown Castle Courting Enterprises
Shared infrastructure play now includes delivering fiber services, lit and unlit, to enterprises in large urban areas across US. Edge computing is not the only newer space for Crown Castle. The company known best as a cell tower owner is leveraging a series of acquisitions capped by its purchase of Lightower to become a service provider to the enterprise market. (See Tower Companies Brace for an Edge Computing Bonanza.)
This summer, Crown Castle International Corp. (NYSE: CCI) announced its expansion plans in the Los Angeles market, with a multi-million investment in a region in which it already has 5,674 route miles of fiber connected to 1,921 buildings as well as three of its own data centers and connectivity to many more. All of this is part of a strategy to expand the company's definition of "shared infrastructure" to include the full range of fiber optic services -- lit and unlit -- in addition to sharing towers, small cells and distributed antenna system (DAS) facilities among wireless operators.
Figure 1: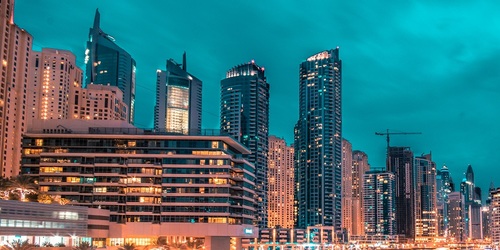 Crown started acquiring fiber assets initially to connect the growing network of small cells and distributed antenna systems that it was building in support of its wireless operator clients, says Phil Olivero, vice president of technology, who actually came to the company with the Lightower purchase. The company now has 60,000 route miles of fiber, mostly in urban areas.
"Crown saw that, unlike towers, enterprise customers also need fiber infrastructure solutions and that helped make shared fiber model work," he says in an interview. "On the towers you have the wireless carriers, that shared that infrastructure, and on the fiber and small cell side enterprise customers need fiber infrastructure solutions as well, and so sharing that fiber cost and infrastructure with wireless carriers and enterprises makes that shared infrastructure model work even better."
Crown acquired four companies and announced earlier this year that it would consolidate its fiber under Lightower, which was the largest of its acquisitions and the best-known brand. Part of what came with the four purchases was the sales expertise and knowledge of the enterprise market, Olivero says. (See Crown Castle Bids $1B for Sunesys Fiber Assets, Small Cell Connectivity Drives $1.5B Acquisition, Crown Castle Adds Fiber Muscle With $600M Wilcon Buy and Crown Castle Sticks to Fiber Diet With $7.1B Lightower Deal.)
"The primary way we go to market is through our own sales force, which is the way we've done it through the acquired fiber companies," he says. "We do use agents but it's not the predominant way we go to market and then we'll sell to wholesalers and to carriers and so on. But predominant way is directly to enterprises."
And while the enterprise business is still a small piece of the Crown Castle revenue pie, it is the fastest growing, Olivero notes.
Jay A. Brown, president and CEO of Crown Castle, told analysts as much last month on the company's second-quarter earnings call. "So in '17, we grew towers about $105 million, and this year, we'll do about $110 million, so up about $5 million on the tower side year-over-year," he said, according to a transcript on the Crown Castle investor relations page. "On the small cell side, we did about $40 million of increase last year. This year, we'll do about $55 million from small cells. And then last year, we did about $25 million on the fiber side, and this year, we'll do about $45 million."
On the same call, Daniel K. Schlanger, the company's CFO, senior vice president and treasurer, said the majority of the company's current capex is on fiber ($1.5 billion) versus towers (less than $500 million) but that the distinction isn't really important.
"Breaking it out between fiber solutions and small cells really doesn't make sense because it's the same asset being deployed to try to get all of those revenue streams," he said. The key thing driving the Crown business is multiple tenancy, "and why we're so excited about it is that we do have the opportunity to add those different revenue streams to a similar asset base."
Zero in on the most attractive 5G NR deployment strategies, and take a look ahead to later technology developments and service innovations. Join us for the Deployment Strategies for 5G NR breakfast workshop in LA at MWCA on September 12. Register now to learn from and network with industry experts – communications service providers get in free!
In many places, Crown started out connecting schools and hospitals and other regional businesses, Olivero notes, but the focus is increasingly on dense urban areas, where very high-capacity fiber is able to support both the small cell densification of 5G and the Internet of Things but also enterprises.
And as Brown told analysts, much of the ongoing investment will be organic, because there isn't an obvious next acquisition for Crown to make.
"As we look at the universe of opportunities … we really don't see a large opportunity set in the market to acquire," Brown told analysts. "There are some markets where maybe we can find a tuck-in acquisition or two. But we don't see a large opportunity set there to go out and acquire it, which means that … we believe most of that fiber will be a result of fiber that we build organically and construct over time," most likely in the top 25 US markets.
Edge computing fits neatly into that overall approach as low-latency applications and the need for hyper-local content caching will open up even more markets for share infrastructure, Olivero says.
— Carol Wilson, Editor-at-Large, Light Reading
Subscribe and receive the latest news from the industry.
Join 62,000+ members. Yes it's completely free.
You May Also Like
---