Comcast 'X1 of the Internet' Arrives
Comcast 'X1 of the Internet' Arrives
Xfinity xFi is a managed home WiFi experience, bringing with it the industry's first DOCSIS 3.1 gateway with integrated WiFi.

Comcast wants to do for home Internet what it did for the home video experience: improve performance, make it more personalized and give it a brand. The company debuted its new WiFi solution at CES four months ago -- calling it the "X1 of the Internet" -- but with today's launch, Comcast is also christening the platform Xfinity xFi.
The Xfinity xFi experience includes auto-configuration of the home network, new parental controls, bandwidth-monitoring capabilities, troubleshooting options and even the ability to pause WiFi access throughout the house. Users can control these features through a website, a mobile app or via the Comcast X1 TV voice remote. (See Comcast Unveils Smart Home Platform and Comcast Reaches for Xfinity & Beyond.)
Figure 1: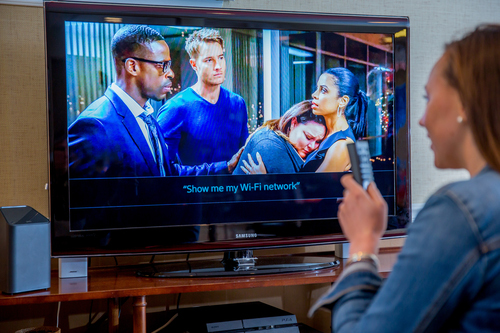 Comcast Corp. (Nasdaq: CMCSA, CMCSK) is also taking this opportunity to rebrand two of its wireless gateway products that support the xFi platform. The box formerly known as the XB3 is now being called the xFi Wireless Gateway, and the device formerly known as the XB6 is getting renamed the xFi Advanced Wireless Gateway. More on that advanced gateway in a moment.
There are a few important things to note about xFi at launch. First, Comcast is offering the service at no extra cost. Second, the company's making it immediately available to 10 million homes that already have compatible hardware. As Comcast points out, it took the company five years to get X1 into 10 million homes. With xFi, Comcast reaches that milestone on day one.
Third, the xFi experience will continue to evolve, most notably later this year when Comcast introduces xFi pods that can be paired with an xFi gateway to extend WiFi coverage through the home. The extension of the home network through xFi pods will be made possible in part because of an investment Comcast made last month in the startup company Plume. The Plume technology is built on algorithms that continuously configure a user's WiFi connection. With Plume, Comcast is enabling a solution that will determine whether a device should be connected directly to the nearest gateway, or whether it should hop through an extender device for a stronger signal.
Want to know more about cable's wireless ambitions? Check out our cable WiFi channel here on Light Reading. Although the xFi pods will give Comcast users more options for connectivity, the heart of the xFi solution is really the wireless gateways that support the experience. In particular, the xFi Advanced Wireless Gateway is noteworthy because it is DOCSIS 3.1-compatitible. Formerly known not only as the XB6 but also the gigabit gateway, the advanced xFi hardware also includes multiple IoT radios and is capable of delivering up to 9 Gbit/s of throughput. Comcast has been hinting at the gigabit gateway since 2015. CEO Brian Roberts even said in September that it had launched, although the company then let it be known that the gateway wouldn't be commercially available till the end of Q1. As it turns out, the device was only in employee trials until the last few weeks, but Comcast Chief Product Officer Chris Satchell confirms it started rolling into customer homes at the end of April. (See Comcast Glosses Over Gig Gateway Launch.) "[We] have that device with customers right now," he says, adding that the xFi Advanced Wireless Gateway will continue to roll out market by market though the spring and summer. It will be available first in regions where Comcast has introduced its DOCSIS 3.1-powered gigabit service. Figure 2: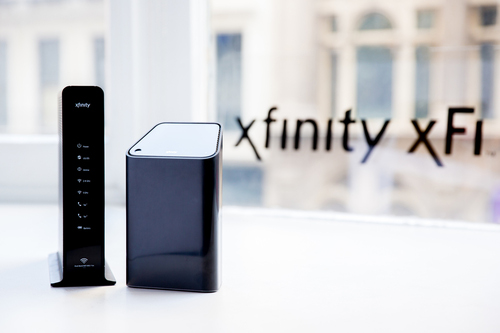 So why did it take so long for the gigabit gateway to come to market? It appears that it turned out to be harder than expected to incorporate everything Comcast wanted in a single box, i.e. a D3.1 modem with integrated WiFi and IoT radios. And it's not just Comcast that's struggled. At the recent Cable Next-Gen Technologies & Strategies conference, Damian Poltz, vice president of technology strategy and networks at Shaw Communications Inc. , was asked what he thought the biggest challenge has been in moving forward with DOCSIS 3.1. He answered that it's been getting integrated WiFi in a gateway with a D3.1 modem. "Waiting for that really powerful and solid integrated device has been a challenge," said Poltz. "The good news is I think multiple of those devices are just about ready to come to market. So I think we will see in the next six to nine months lots of deployments across many different MSOs." Shaw could in fact decide to license the new xFi Advanced Wireless Gateway from Comcast the way it does with X1 set-tops. Rogers Communications Inc. (Toronto: RCI) has already confirmed it plans to license the xFi platform, although it hasn't specified whether it will use the premium gateways. (See Rogers Embraces 'Comcast North' Strategy.) As for whether Comcast would be willing to license the gateways, Satchell made clear back in January that sharing the xFi experience with Comcast's syndication partners was a possibility. "Yes, I think that this is something we would definitely talk to our MSO partners to see if there's interest," he said. "I think it's definitely a conversation we'd be more than willing to have." — Mari Silbey, Senior Editor, Cable/Video, Light Reading
Subscribe and receive the latest news from the industry.
Join 62,000+ members. Yes it's completely free.
You May Also Like
---