Anda Closes In on Polaris
Anda Closes In on Polaris
If a deal is reached, Anda would keep the Polaris optical switching product but move R&D to its Chinese facility Anda Networks Inc. has "all but finished" acquiring the San Jose, Calif.-based maker of optical transport switches, Polaris Networks, sources close to the situation say.

The two companies were still in last-minute discussions earlier this week, but a deal is expected to be commenced on Monday. The terms discussed were not accessible by our sources, and neither company returned calls for comment.

Anda CEO Charles Kenmore recently addressed the 35 Polaris employees to discuss his plans for the company. The Polaris employees have all been offered various packages. The sales and marketing people have been kept aboard and offered new contracts. Eight to 10 others have been kept on temporarily to manage the transition. Those remaining were offered severance.

Sources say Anda will keep the Polaris product, but will move development activities to facilities in China, which may cut a lot of the cost of the product and make it more competitive against products like the Mi7 from Mahi Networks Inc.

That information jibes well with Anda's business model. CEO Kenmore has cut Anda's burn rate from $10.6 million a quarter with 212 employees in 2001 to $1.3 million a quarter with 77 employees in 2004. Rather than just outsourcing to a third-party developer, Kenmore saved cash-strapped Anda in 2002 by developing a corporate presence in Wuhan, China, where 50 of Anda's full-time employees are based (see Anda Wins Big in China).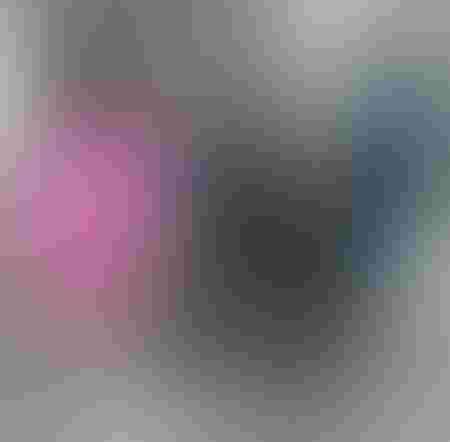 Light Reading reported January 18 that acquisition talks were underway, but at the time Polaris CEO Surya Panditi would not confirm Anda as the main suitor (see Sources: Anda Also Pursuing Polaris).

Polaris began in the boom year 2000, developed a very strong product and sales plan, but simply languished in the real world. Panditi told Light Reading in January that his company's willingness to be acquired was closely related to its difficulties getting face time with large carriers.

Service providers use Polaris's device as a next-gen crossconnect for "ring consolidation," that is, to replace the stacked Cisco Systems Inc. (Nasdaq: CSCO) 454s at the headend or central office. The 454s can then be redeployed elsewhere in the network. Cisco built its 15600 for that same application, but the Polaris box boasts the ability to offer granularity down to T1 lines.

Light Reading has also learned that, before the acquisition, Polaris had signed on St. Louis-based operator Xspedius Communications LLC as a customer. That carrier, and Polaris's other customer, McLeodUSA Inc. (Nasdaq: MCLD), are both using the Polaris device for ring consolidation (see Polaris Moons Over McCleodUSA ).

Private companies are typically difficult to consolidate, but Polaris and Anda have some investment firms in common, and those will each retain a share of ownership in Anda, sources say. Polaris had raised $77 million in venture capital to date.

— Mark Sullivan, Reporter, Light Reading


Subscribe and receive the latest news from the industry.
Join 62,000+ members. Yes it's completely free.
You May Also Like
---