Slower housing moves a bad omen for cable broadband sub growth
In the late 1980s when I was still in college, I spent a summer working part-time in the late afternoon for an outfit called Circulation Concepts. They specialized in selling out-of-state newspaper subscriptions over the phone. Based in a smoke-filled office in Aurora, Colorado, the company would strike deals with newspapers for its army of cold-callers to sell.
As one of those cold-callers, I would try to sell newspapers such as The Herald and News in Klamath Falls, Oregon, and the ill-fated St. Louis Sun. Hotshots on the sales team (I was not one of them) got to sell The Denver Post.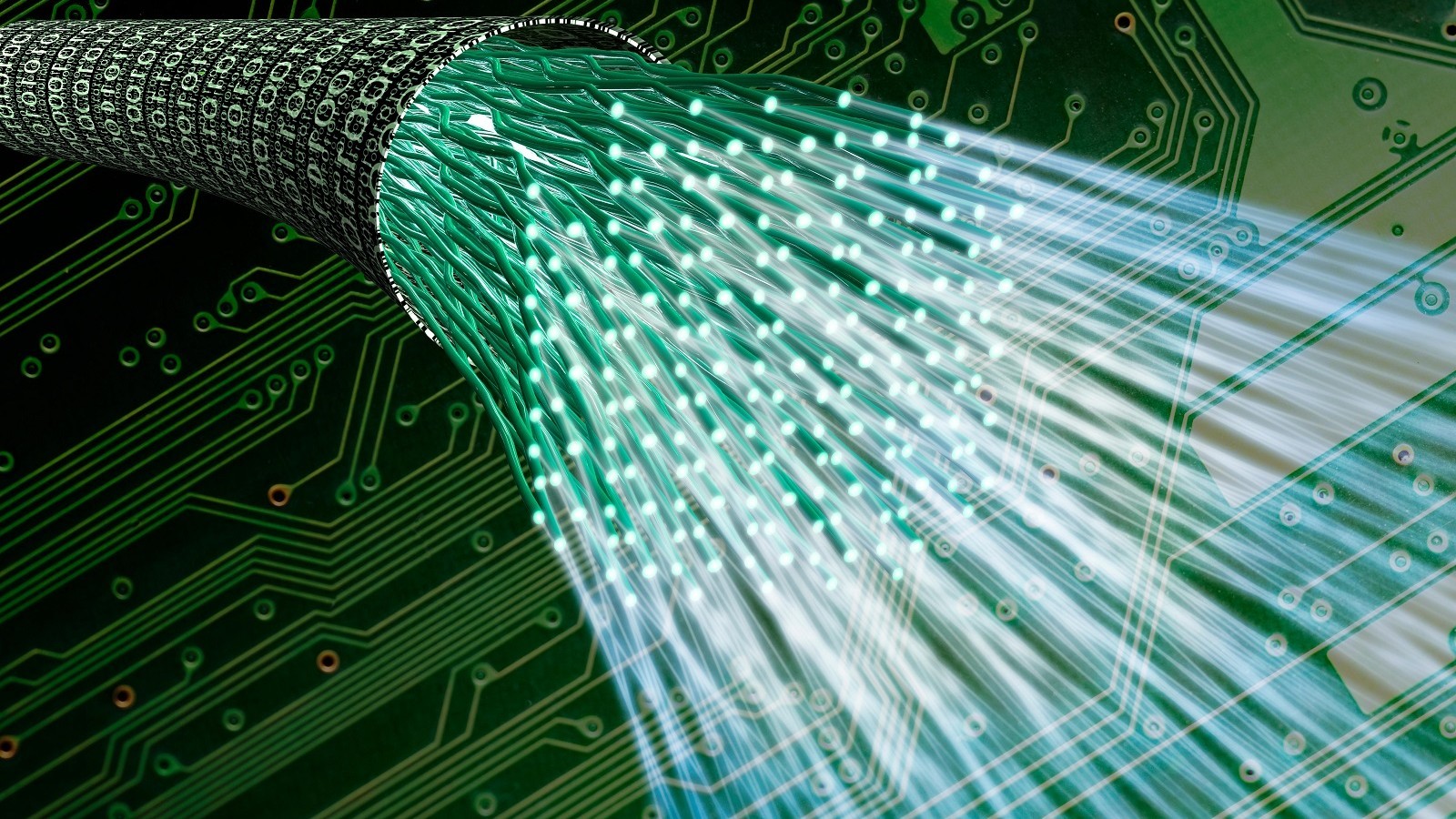 Most days, we were given a sales script and slips of paper with an area code, prefix and the first two digits of the line number. So, think of something like 541-883-42XX. With slip in hand, it was our job to make 100 cold calls and pitch the paper to anyone who would pick up, and mark down which numbers were for fax machines or were disconnected. If I achieved a sales rate of 3% or more, I was having a pretty good afternoon.
But once a week, we would get our mitts on a coveted list of "new connects" that featured contact info for people who had just added a home phone line. Most of the time these were people who had just moved into town or across town and were prime candidates for a subscription to the local newspaper. If I didn't sell a subscription to more than half of that list, it was a substandard day.
New connects day was like Christmas and a birthday rolled into one. Because we were closing sales left and right, it brought moments of joy to a job that was otherwise a bit of a grind.
As it turns out, the concept of the "new connect" wasn't just a helpful sales driver for the way newspapers were sold back when a lot more people subscribed to home delivery. The rate of housing moves also has a similar effect on cable broadband subscriber growth. And lately, the slowing rate of relocations has left the cable industry wanting at a time when broadband sub growth is already slow or going negative.
Looking at just cable, the top US multiple system operators (MSOs) added just 515,000 broadband subs in all of 2022, down from additions of 2.8 million in 2021, according to Leichtman Research Group (LRG). While competition from fixed wireless access (FWA) and new fiber entrants are no doubt among the culprits, cable execs tend to pin most of the blame on slower housing move activity.
Fewer 'jump balls' for cable broadband
And it appears that housing relocation activity is slowing down further, a scenario that puts even more pressure on cable broadband's sluggish sub growth.
According to ISI Evercore's proprietary analysis of US Postal Service change address data, February move activity was down 8% year-over-year.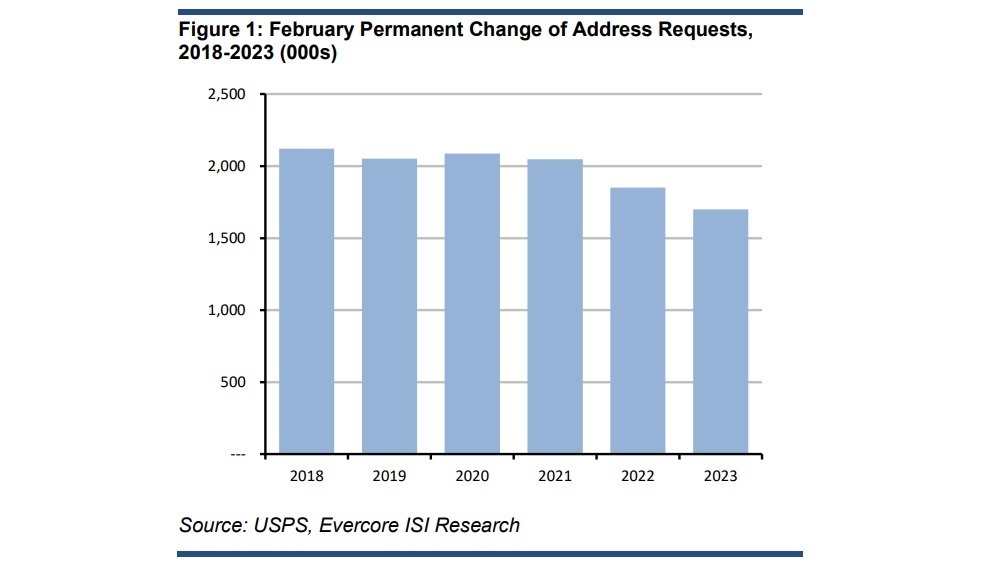 That trend continues a slower rate of activity that ISI Evercore has seen since mid-2022.
"We believe that a material driver of slower cable broadband subscriber growth has been lower move activity, which creates fewer 'jump ball' acquisition opportunities for share-takers like cable," ISI Evercore analyst Vijay Jayant explained in a research note.
Under a backdrop that provides operators with fewer of these "new connect" opportunities, it likely means that US cable operators are again struggling to rekindle broadband subscriber growth in the first quarter of 2023.
Countering the trend
Of course, cable operators aren't sitting still. Charter Communications and Comcast, for example, are seeking broadband subscriber growth through their respective network and footprint expansions. But the fruits of their labor won't bloom overnight.
They're also trying to shore up home broadband with attractive convergence bundles that include mobile service. While it's clear that these bundles are helping to keep broadband churn in check, it's not as clear whether they are as good at driving new broadband subscriber growth.
Meanwhile, cable's trying to change the broadband narrative. Faced with slower housing moves and a saturated and increasingly competitive broadband market, some like Comcast are starting to emphasize ARPU (average revenue per unit) growth – not raw subscriber growth – as the more important metric.
Time will tell if investors and other industry watchers buy into the new narrative. But in the meantime, I imagine cable operators would welcome a string of "new connects" to jolt broadband sales just the same.
Related posts:

— Jeff Baumgartner, Senior Editor, Light Reading