Mediacom kicks off its 10G push
Mediacom Communications said it has begun transitioning its hybrid fiber-coaxial (HFC) networks to the industry's 10G platform, promising faster and symmetrical speeds, lower latency and improved network reliability.
Mediacom's initial upgrades are taking place in West Des Moines, Iowa, where the cable operator is facing competition from Google Fiber.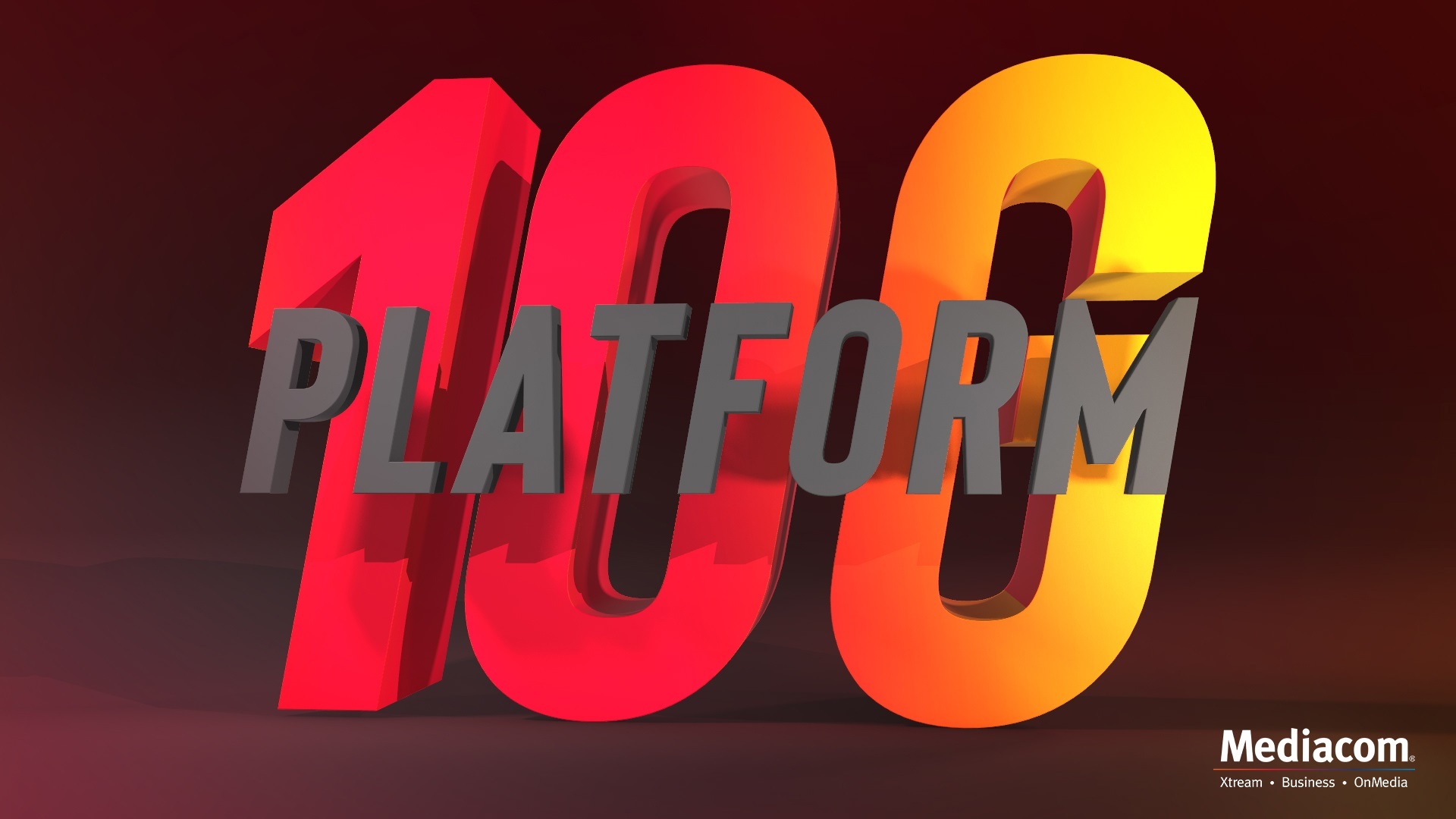 Mediacom said more than 30% of its West Des Moines network is already upgraded to the new technology, and it expects every home serviceable by Mediacom in the market to have access to the upgrades by the end of July.
Looking ahead, Mediacom will continue to deploy its 10G upgrades in other communities in that market in the second half of 2023. The company is considering similar upgrades in additional markets but wants to ensure it has enough equipment to support the upgrades before making more market announcements, a Mediacom official said in an emailed response to questions.
One possible early candidate for future 10G upgrades is Ames, Iowa. Back in the fall of 2020, Mediacom hosted a "10G Smart House" there, demonstrating new HFC network technologies and bandwidth-intensive apps such as 8K video and a light field display.
Speed boosts across multiple service tiers
Mediacom estimates that its 10G upgrades will support 2x-to-10x faster upload speeds, new symmetrical options, improved energy efficiency, lower latency and faster troubleshooting.
By service tier, Mediacom said the switch to the new platform will initially support the following speed enhancements:
Internet 100 tier becomes Internet 100 Symmetrical as upload speeds receive a 10x increase – from 10 Mbit/s to 100 Mbit/s.
Internet 300 tier upload speeds will get a 5x speed gain – from 20 Mbit/s to 100 Mbit/s.
Internet 600 tier upload speeds will receive an over 3x speed boost – from 30 Mbit/s to 100 Mbit/s.
Internet 1-Gig tier upload speeds will double – from 50 Mbit/s to 100 Mbit/s.
Introduction of a new Internet 1-Gig symmetrical tier.
10G is a term that the cable industry unveiled at CES in 2019. Envisioning symmetrical speeds of up to 10 Gbit/s alongside enhanced latency and security capabilities, 10G includes DOCSIS 4.0, the upgraded platform for HFC networks, but also applies to the industry's use of fiber-to-the-premises (FTTP) and wireless access technologies.
Mediacom's path to 10G
Citing CTO JR Walden, Mediacom said its 10G upgrade of the HFC plant will consist of the following:
Substantial node densification.
Removal of RF video (a transition to IP video that will free up spectrum for broadband services).
Upgrade all nodes to DOCSIS 4.0-ready remote MACPHY devices.
Upgrade of the HFC architecture to 1.2GHz with a "high-split" that increases the spectrum dedicated to the upstream from a prior range of 5MHz-45MHz to a new range of 5MHz-204MHz.
That path appears to solidify Mediacom's choice to go with the remote MACPHY option for DAA. In that option, both the physical layer elements of the cable modem termination system (such as the QAM modulators and demodulators) and the MAC (media access control) processing are contained in optical nodes deployed at the edges of the network.
By comparison, Comcast and Charter Communications are focused on the remote PHY option of DAA.
Last fall, Mediacom selected CommScope as its "primary vendor" for its migration to DAA based on remote MACPHY. Mediacom reasoned then that its deployment of remote MACPHY, which won't employ a virtual cable modem termination system (vCMTS), is well suited to the operator's concentration of lower-density, rural markets.
Update: (February 16, 2023) Mediacom appears to be more aligned with Comcast in another way – the exploration of Full Duplex DOCSIS (FDX) variant of DOCSIS 4.0. Walden told Fierce Telecom that Mediacom intends to start live tests of FDX equipment in the third quarter of 2023 and to start deployments with select customers in the fourth quarter.
Update (February 22, 2023): Mediacom's Walden clarified to Light Reading in a statement that the operator is not rolling out FDX at this time, but views the technology as a "future option, however."
But any interest from Mediacom in FDX technology could be a significant development. Up until now, Comcast has been the primary champion of FDX technology for D4.0. Most other cable operators pursuing DOCSIS 4.0 are focused on the Extended Spectrum DOCSIS (ESD) option.
The FDX approach envisions a cable plant buildout out to 1.2GHz and the use of an FDX band that allows for upstream and downstream traffic to occupy the same block of spectrum. ESD, which envisions HFC built to 1.8GHz, is more traditional in that it keeps downstream and upstream traffic operating in separate, dedicated spectrum.
Related posts:

— Jeff Baumgartner, Senior Editor, Light Reading
EDUCATIONAL RESOURCES

PARTNER PERSPECTIVES
- content from our sponsors