Harmonic has notched another sizable win for its CableOS platform, announcing a deployment deal with Rogers Communications, the largest cable operator in Canada.
Financial terms weren't announced, but Rogers will use Harmonic's cloud-native CableOS platform to underpin a virtualized Converged Cable Access Platform (vCCAP). Rogers will also deploy Harmonic's "Ripple" remote PHY nodes to support a new distributed access architecture (DAA) that will push some key electronics toward the edges of the network. DAA is also a prerequisite for DOCSIS 4.0, a new set of CableLabs specs that will usher in multi-gigabit capacities, lower latencies and greater security.
The combo, the companies say, will put Rogers in position to deliver multi-gig speeds and converge its full slate of data, voice and video services over IP. It also gives Rogers "a clear path to DOCSIS 4.0," Luciano Ramos, SVP of development and core engineering at Rogers, said in a statement.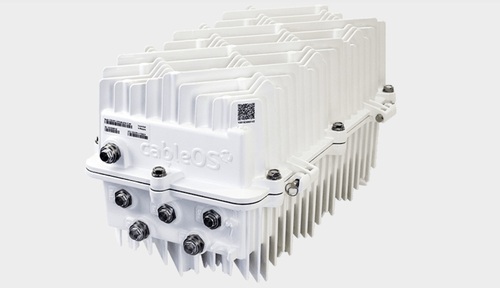 While the crux of the deal will likely focus on Rogers' widely deployed hybrid fiber/coax (HFC) network and prepare the operator for the DOCSIS 4.0 era, Harmonic has also adapted CableOS to support fiber-to-the-premises (FTTP) networks.
Rogers, like many of its cable peers, is using FTTP in targeted scenarios, such as greenfields. Among recent examples, Rogers announced in October that it would spend more than C$188 million (US$145 million) to extend services over FTTP to about 24,000 homes and businesses in Ottawa, Clarence-Rockland, North Grenville and Carleton Place.
The win comes at an important time, as Rogers, now clear of a recent board battle, is in the process of acquiring fellow Canadian operator Shaw Communications.
It's not clear if or when Shaw might move in the same direction as Rogers is with CableOS, but both companies have historically been aligned technologically, as both are operating under X1 syndication deals with Comcast. According to industry sources, Comcast is exploring a strategy to license its vCCAP technology, which is partly based on Harmonic's platform. Given their close tech and product ties to Comcast, Rogers and Shaw are considered potential candidates for that.
CableOS momentum
The Rogers announcement adds another marquee operator to Harmonic's growing list of operators that have selected CableOS. In addition to Comcast, Harmonic's top CableOS customer, others on that list include Vodafone, Claro, Millicom, Parasat Cable TV, Access Communications, Ritter Communications, Denmark's DSA, Buckeye Broadband, 1Tennessee, and Comporium Communications. Harmonic also has a deal with the National Cable Television Cooperative (NCTC), an organization that forges bulk programming and tech deals on behalf of hundreds of small and midsized cable operators.
Deployments of CableOS are growing at a steady pace despite the impact of recent supply chain constraints. Harmonic wrapped the third quarter of 2021 with about 3.9 million cable modems deployed on CableOS, up 77% from the year-ago period. The vendor also ended the period with 68 CableOS customers, up 77% year-over-year, and up from 62 at the end of Q2 2021.
CableOS has also helped Harmonic broaden its share of the cable access market. According to recent data from Dell'Oro Group, Harmonic commands about 20% of the cable access concentrator market, comprised of DOCSIS infrastructure elements such as converged cable access platform (CCAP) cores and chassis, virtual CCAP licensing and DAA nodes and modules.
Related posts:

— Jeff Baumgartner, Senior Editor, Light Reading