FWA is 'wireless substitution' and DOCSIS 'not done at 4.0' – Charter CEO
Fixed wireless access (FWA) is having a moment, but it's just another form of "wireless substitution," according to Charter Communications CEO Chris Winfrey.
"It's not anything really new," Winfrey said of FWA Wednesday at the Morgan Stanley Technology, Media & Telecom Conference. "It's wireless substitution, but somebody's decided to market it in a cheaper way."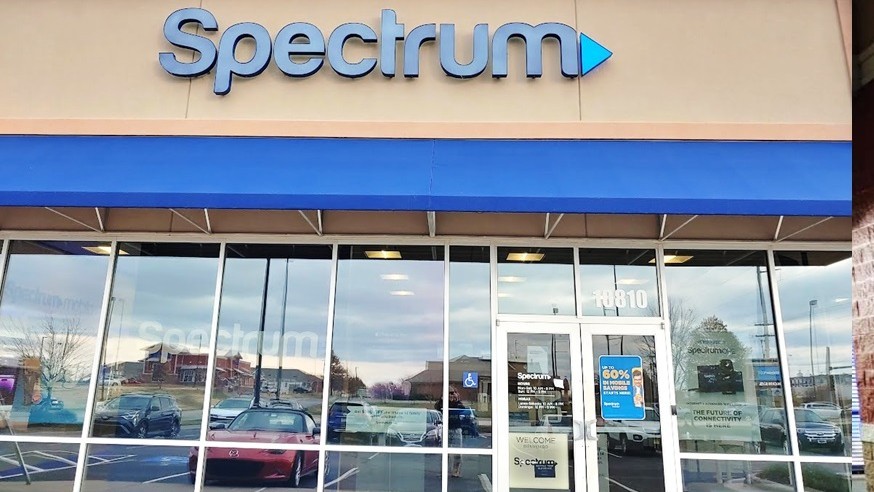 Echoing comments made by Comcast President Mike Cavanagh earlier in the day, Winfrey characterized FWA as an inferior product to cable broadband, arguing that spectrum usage will come under pressure as data demand continues to rise.
"It won't ever be as good. It doesn't actually save customers money," Winfrey said. "And I think over time, as they say, the truth will prevail."
The truth eventually will play out. But, for now, FWA is signing up subs while US cable operators have seen home broadband subscriber growth slow or go negative.
Winfrey acknowledged that FWA is "chipping away at the lower end of the market," and said he doesn't expect that to change until the technology runs into capacity constraints. Meanwhile, Charter does expect to add more broadband subs in 2023 than it did in 2022. Last year, Charter added 344,000 broadband subs (275,000 residential and 69,000 business) versus 1.21 million for all of 2021.
Going beyond DOCSIS 4.0?
Charter has outlined an aggressive upgrade path for its hybrid fiber-coax (HFC) network that will run about $100 per household passed. Under that multi-phased plan, Charter will use a mix of "high-split" upgrades, distributed and virtualized networks, and in some of its footprint, a move to DOCSIS 4.0. Combined, that will set the stage for multi-gigabit downstream speeds and 1-Gig in the upstream in the coming years.
Though symmetrical multi-gigabit speeds are not part of Charter's initial HFC upgrade plan, Winfrey noted that new DOCSIS 4.0 modems will be capable of delivering symmetrical speeds of up to 6 Gbit/s.
Winfrey, who recently blamed marketing from fiber competitors for driving upstream demand, also pointed out that Charter will use remote OLTs (optical line terminals) in nodes to deploy fiber-to-the-premises off the node on a targeted basis, enabling symmetrical, multi-gig speeds.
And Winfrey believes that DOCSIS has an opportunity to deliver even more punch. "DOCSIS is not done at 4.0," Winfrey predicted, whether that's an enhancement to D4.0 or even something like a DOCSIS 5.0. "I think there'll be potential for that to expand both for downstream and upstream in the future."
There's no new DOCSIS specs in the works, but SCTE, a unit of CableLabs, has been exploring standards that could support HFC networks built out to 3GHz. That would take HFC spectrum well above the 1.8GHz that's being targeted through the Extended Spectrum DOCSIS option of DOCSIS 4.0.
'Unique time' for cable
Bigger picture, Winfrey believes cable is in a "unique time." He likened today's focus on major upgrades to existing cable networks to what happened in the 1990s, and today's level of network buildouts and expansions to what occurred in the 1980s.
In addition to HFC plant upgrades, Charter has been aggressive with fiber network expansions through organic edge-outs and via government subsidy programs focused on unserved and underserved rural areas.
"I think it's the most interesting time that we've been in since we deployed broadband," Winfrey said. "This is a one-time opportunity, not something that we've seen before."
Other nuggets from today's call:
Charter currently faces 1-Gig competitors in 45% of its footprint but is still gaining share in those overlap areas.
Charter's ability to offer converged fixed and mobile services is an advantage, with mobile "really just an application of broadband," Winfrey said.
For now, most of Charter's mobile/convergence growth is coming from its existing 30 million-plus home Internet customers.
Winfrey isn't concerned that a slew of customers will roll off when they reach the end of the company's new Spectrum One promotion. That home broadband and mobile package provides a free unlimited mobile line for a year. The retail rate of that line, at $30, still provides meaningful savings, he argued.
Related posts:

— Jeff Baumgartner, Senior Editor, Light Reading
EDUCATIONAL RESOURCES

UPCOMING LIVE EVENTS
June 6-8, 2023, Digital Symposium
June 21, 2023, Digital Symposium
December 6-7, 2023, New York City
All Upcoming Live Events
PARTNER PERSPECTIVES
- content from our sponsors