Even AT&T Can't Fly Solo to the Cloud
Even AT&T Can't Fly Solo to the Cloud
This week's Tech Mahindra partnership shows that even a Tier 1 behemoth like AT&T needs help moving to the cloud.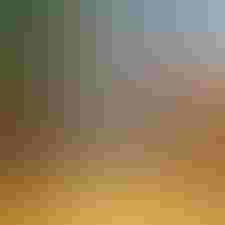 5G requires migrating business processes to the cloud, but even AT&T can't make the migration on its own, leading to a partnership with Tech Mahindra to do the heavy lifting, says Heavy Reading analyst Jennifer Clark.
"They want someone else to take on the headaches," Clark says.
5G is about more than just technology, she says. "The difference with 5G is that all the other Gs were about spectrums and speed and technology, but 5G is changing the way we do business." Telcos migrating to 5G are also moving infrastructure to the edge, embracing the Internet of Things, providing network slicing and other agility enhancements, and all those things require the cloud. "5G is looking more and more like the 'all things move to the cloud' technology."
Clark adds: "Cloud is skipping down the yellow brick road hand in hand with 5G." (Which is either a brilliant figure of speech or deeply disturbing.)
AT&T and Tech Mahindra said Thursday they're collaborating on a sweeping project to move AT&T's back office systems, including OSS/BSS and standard enterprise applications, to the cloud. (See AT&T Hires Tech Mahindra for Cloud Move.)
A big part of that project is moving AT&T's non-network infrastructure to Microsoft Azure, in a deal between AT&T and Microsoft announced in July.
Deep dive into real-world issues and virtualization deployment challenges with industry leaders. Join Light Reading at the annual Network Virtualization & SDN Americas event in Dallas, September 17-19. Register now for this exclusive opportunity to learn from and network with industry experts. Communications service providers get in free!
If a telco with the resources of AT&T feels the need to look to partners to help with the cloud migration, that means every telco should be at least investigating the possibility of doing the same, Clark says.
"The carriers are almost grinding to a standstill at certain points, due to the complexity of trying to create a cloud strategy that encompasses public and private, that is multi-domain, that provides a variety of different network functions from different vendors," she says. "It's extremely time consuming and difficult. And maintaining all that is equally time-consuming and difficult."
And back-office systems, such as those covered by the Tech Mahindra deal, aren't a differentiator for carriers. "The carriers are focusing on the upper layers of the network, user experience, and they should be focused on that," Clark says.
— Mitch Wagner




Executive Editor, Light Reading
Subscribe and receive the latest news from the industry.
Join 62,000+ members. Yes it's completely free.
You May Also Like
---