BT's Jansen: We Need to Talk About Openreach
BT's Jansen: We Need to Talk About Openreach
Figuring out what to do about the access infrastructure part of BT may be the biggest challenge that faces its next CEO.

When Philip Jansen takes charge of BT next year, one of his biggest challenges will be figuring out what to do about Openreach. (See Eurobites: Worldpay's Jansen Lands BT Top Job.)
The access infrastructure company builds the UK's broadband networks and then rents them out to UK service providers, including the retail division of BT Group plc (NYSE: BT; London: BTA). Yet as the former state-owned monopoly, BT is also Openreach's parent. That is unfair, grumble rivals that do not collect profits from infrastructure investments. To satisfy these critics, UK authorities have forced BT to run Openreach at arm's length from the rest of the business. It is now considered to be a legally distinct company, with its own board and management team. But it remains a part of BT Group.
That is a colossal fudge, say opponents. They want authorities to go much further and carve BT into separate retail and network companies, with different owners. This "structural separation" already has precedent in Australia and New Zealand, although Australia's troubled experience could dissuade many regulators from going down the same path. (See NBN: We're Beating Europe & Not Overcharging Anyone.)
Figure 1: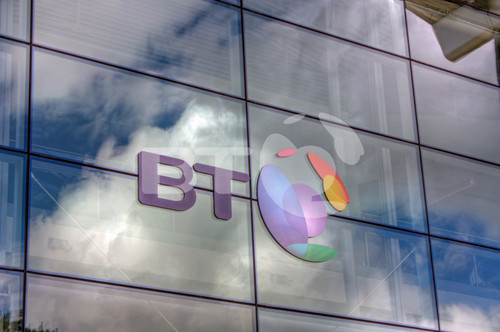 BT has traditionally resisted structural separation, arguing it would not be in the interests of shareholders or the country at large. But the shareholder position is no longer as clear cut. When BT recently named Jansen its CEO designate, its share price took a dive, closing 4% down that same day. The reason was probably not any shareholder unhappiness about his appointment, though. A likelier explanation is that BT Chairman Jan du Plessis had upset a few investors the day before, with remarks that appeared to rule out any Openreach sale in the Jansen era. (See Eurobites: Ericsson Partners With Fujitsu on 5G and Only BT's Dismemberment Will Sate Rivals.)
Current CEO Gavin Patterson was quizzed on the issue last week, during what may have been his final earnings call with BT analysts. "The board believes Openreach is better as part of BT Group overall," he said when asked to justify BT's ownership. "The strategic argument is simple: As part of the group it has an anchor tenant with which it can plan significant investments that run at double-digit years in terms of payback. That is good for BT shareholders and for the country because it gives a degree of certainty." (See BT Cuts 2K Jobs to Boost Profits as Sales Dip and BT Waves Goodbye to Gorgeous Gavin.)
Now entering its fifth year, the 2020 Vision Executive Summit is an exclusive meeting of global CSP executives focused on navigating the disruptive forces at work in telecom today. Join us in Lisbon on December 4-6 to meet with fellow experts as we define the future of next-gen communications and how to make it profitable.
How could anyone disagree with that logic? Partly because regulation weighs so heavily on BT while it continues to own Openreach. Judging by the operator's recent earnings call, some of BT's most senior executives spend most of their time in meetings with regulatory authority Ofcom discussing arcane pricing matters. Cut Openreach loose and BT could focus on its services strategy -- on being the UK's number-one provider of converged communications products -- and on hammering its IT and business-facing units into a sleeker and more effective shape.
But if Jansen makes those goals his priority, could structural separation happen almost accidentally? If BT's relatively high-flying consumer business really is managed separately from Openreach, then Marc Allera, its boss, should be free to buy network services from any provider, and not just Openreach. In the past, the question would have been academic, because the alternatives simply did not exist. But that is now changing as others pile into the UK broadband sector. A Goldman Sachs-backed infrastructure company called CityFibre is already building all-fiber networks for homes and business premises. It aims to cover about 5 million properties by the mid-2020s. (See Eurobites: UK's CityFibre Announces $2.5B FTTH Investment Plan.)
Next page: Awkward moments for Allera
Awkward moments for Allera
The question is clearly on the minds of financial analysts. Allera was plunged into an uncomfortable situation during BT's earnings call when he was asked, in the presence of Openreach CEO Clive Selley, whether he would consider using alternatives to Openreach in the next two years. "Not on current information, no," he said. In other words, if new information shows that CityFibre offers a better service than Openreach, Allera would think about switching?
While the follow-up was never asked, Allera's unconvincing response to the original query shows exactly why a separation that is legal but not structural is a fudge to its critics. Allera might get a superior service from another provider, but he would inevitably harm Openreach if he took his business elsewhere. Ultimately, he might also damage his consumer operation, which has lavished billions on sports rights. Critics say it is only because of Openreach's immense profits that BT has been able to expand so aggressively into sports and TV content. (See BT's Bogeyman: A Soccer-Mad Amazon.)
Want to know more about the impact of Web services on the pay-TV sector? Check out our dedicated OTT services content channel here on Light Reading.
Last year's results do seem to back up that argument. More than a third of BT's free cash flow of about £3 billion ($3.9 billion) came from Openreach in the fiscal year ending in March. The consumer business generated about a fifth of the total, although EE -- the mobile business that BT acquired in 2016 -- brought in one quarter of the full amount. In the last three years, BT has spent more than £2 billion ($2.6 billion) on TV program rights charges.
Its detractors feel that money should have gone into network improvements. Only now, with CityFibre on the offensive, is BT talking more seriously about an all-fiber rollout to as many as 10 million properties by the mid-2020s. Resist that investment challenge and BT risks getting broken up against its will. Politicians, after all, are increasingly alarmed by reports of the UK's broadband lag. While all-fiber networks are currently available to a tiny percentage of UK homes, they are already widespread in southern European markets such as Portugal and Spain. (See UK Bumpkins Told Not to Expect Fiber in Their Lifetimes.)
BT's top brass insist discussions with Ofcom are at their most positive in years. But a deal that persuades BT to embark on a much larger-scale all-fiber rollout would not put an end to the questions about its future role and responsibilities. Expect the same approach under a more capable manager, du Plessis seems to have been telling investors. Jansen may quickly find that message is acceptable neither to shareholders nor to the country at large.
— Iain Morris, International Editor, Light Reading
Subscribe and receive the latest news from the industry.
Join 62,000+ members. Yes it's completely free.
You May Also Like
---