Push against BEAD letter of credit gets more ISP support
Push against BEAD letter of credit gets more ISP support
Roughly 300 ISPs, municipalities and broadband experts have joined a growing coalition urging the NTIA to scrap its required letter of credit for the BEAD program.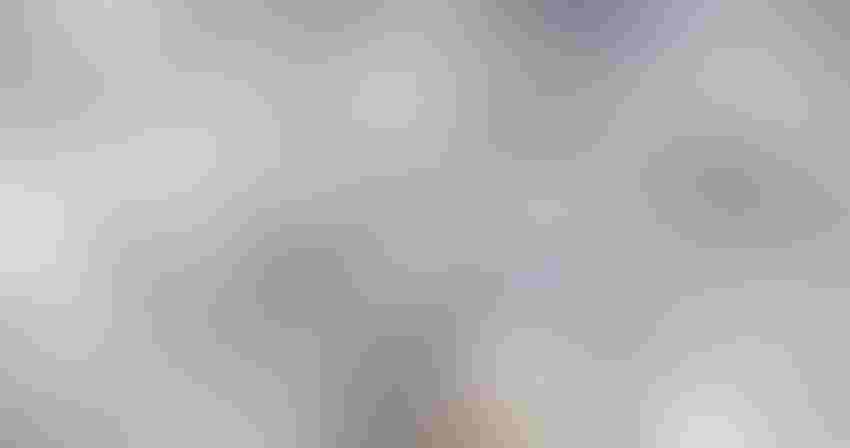 (Source: Vitalii Nykolyshyn/Alamy Stock Photo)
A letter signed today by nearly 300 ISPs, municipalities and broadband industry experts is urging NTIA Assistant Secretary Alan Davidson and Commerce Secretary Gina Raimondo to ditch a letter of credit (LOC) requirement for participants in the $42.5 billion Broadband Equity Access and Deployment (BEAD) program, and to instead "urgently consider alternatives."
Signatories of the letter include over 50 small and rural ISPs, as well as the Wireless Internet Service Providers Association (WISPA), Communications Workers of America (CWA) and broadband industry leaders like Blair Levin, former executive director of the FCC's national broadband plan, and Gigi Sohn, executive director of American Association for Public Broadband (AAPB).
The concern is that a letter of credit requirement for 25% of the BEAD award amount, along with bank collateral and a capital match, will require BEAD grant recipients to raise millions of extra dollars just to participate in the program. One estimate suggests a $7.5 million grant for a $10 million project would require an ISP to raise at least $4.6 million.
"As a result, awardees will have to lock away vast sums of capital for the full duration of the build, likely several years," the letter states.
The letter also notes that the "banking sector has made clear that it does not have the appetite to issue LOCs at the scale required to satisfy this $42.5B program," and it includes Live Oak Bank, a small business lender in North Carolina, among its signatories.
"As things stand, BEAD is engineered to shut out the providers most willing and able to build for America's least connected communities," said AAPB's Gigi Sohn in a press release. "So we're calling for Secretary Raimondo and Assistant Secretary Davidson to make a fix that will make the program more competitive and live up to its promise to connect the millions of American families still living without the broadband they need."
The letter to Davidson and Raimondo follows an earlier push by some members of the coalition, led by Connect Humanity, to draw attention to the letter of credit as a hindrance to the BEAD program. That effort has since gained hundreds of additional supporters.
Two alternatives
While the signatories of today's letter are arguing for the NTIA to lose the LOC requirement entirely – in line with other federal programs that either require a letter of credit or a capital match, but not both – they also offer two other alternatives. Those include performance bonds, which don't require the same collateral, and delayed reimbursement, whereby state broadband offices would release grant tranches as project milestones are met.
"These alternatives do not supersede the due diligence that State Broadband Offices must perform on applicants to ensure proposals are viable and that applicants have the capacity to perform," the letter states. "But providing alternatives to LOCs ensures such objectives are achieved without unnecessarily excluding ISPs otherwise ready and able to connect communities across the US."
Along with today's letter, the group is also launching a campaign to encourage more people to sign on and further spread the word about the problems a LOC requirement will pose to providers.
'Fundamental misunderstanding'
Among the ISPs that have signed the letter thus far are Vistabeam, Surf Internet, Astound Broadband, CVFiber, Lit Communities, Yellowstone Fiber, NEK Broadband, Uplink LLC and Aristotle Unified Communications, to name a few.
For Aristotle Communications – an ISP based in Little Rock, Arkansas, serving 11 counties with a hybrid fiber-fixed wireless network – the LOC requirement demonstrates a "fundamental misunderstanding" within the federal government about the purpose of said letter, according to CEO Elizabeth Bowles.
"Letters of credit in the financing industry are used in the circumstances of bankruptcy," she said during a conversation with Light Reading. "So the letter of credit does do the function of protecting the person giving money, but it also creates a problem in that it doesn't prove that the underlying company has financial stability or the ability to perform."
Thus, if an ISP fails to deliver, the LOC ensures that the federal government is paid back but not that the broadband network gets built.
Conversely, alternatives like performance bonds or delayed reimbursements "are critical," Bowles said, adding that with performance bonds the insurance company has a "vested interest in ensuring that the project gets completed."
Aristotle has received federal funding through the Connect America Fund (CAF II), as well as the CARES Act and the Rural Digital Opportunity Fund (RDOF), according to Bowles. But participating in BEAD may prove a challenge for Aristotle and similar companies if the NTIA forges ahead with its LOC requirement, despite the fact that BEAD is designed to prioritize minority- and women-led ISPs, and community broadband providers.
"A business like mine, which is a small, women-owned business, we've already proven we can deploy. We deployed nine counties in under a year. We have a track record," Bowles said. "But this program [BEAD] ... the way it's structured right now, we would be hard pressed."
Subscribe and receive the latest news from the industry.
Join 62,000+ members. Yes it's completely free.
You May Also Like
---