NTIA breaks with industry on FCC's digital discrimination rules
NTIA breaks with industry on FCC's digital discrimination rules
In an FCC filing, the NTIA is calling for 'a definition of digital discrimination that includes both disparate treatment and disparate impact on protected groups.' Industry groups, meanwhile, favor a 'disparate treatment' standard.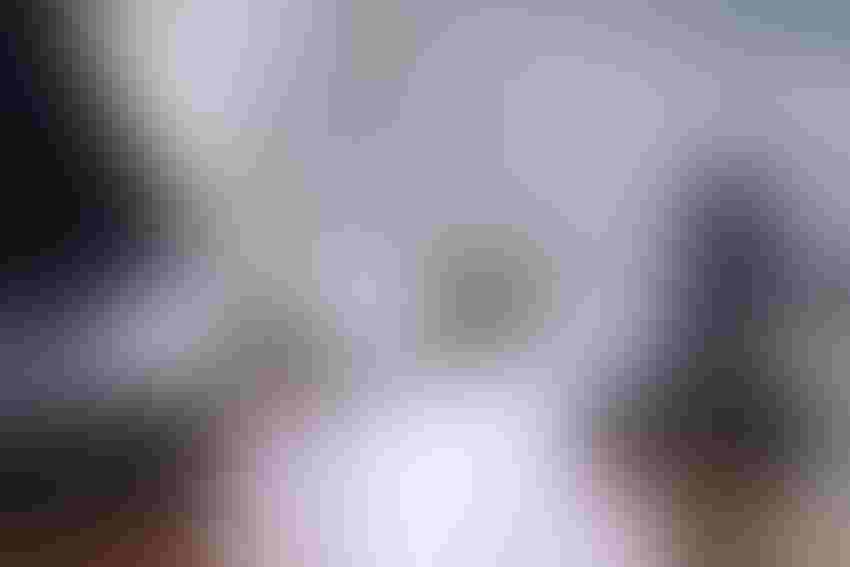 (Source: Leszek Kobusinski/Alamy Stock Photo)
The NTIA last week filed an ex parte in the FCC's digital discrimination proceeding in which it pushed the agency to adopt a definition of digital discrimination that takes "disparate impact" into consideration, in addition to "disparate treatment." That suggestion diverts from the definition telecom industry groups have been pushing for, which would only consider intent rather than impact.
"NTIA urges the Commission to include both concepts in its definition of digital discrimination. A broadband provider's practice or policy should be deemed discriminatory if it facially discriminates between or among groups or disparately impacts marginalized groups notwithstanding the absence of any overtly disparate treatment," said the NTIA in its filing.
Indeed, while service providers and industry groups like ACA Connects and USTelecom have released filings claiming a lack of evidence of disparate treatment, the NTIA pointed to filings from groups like the ACLU and Public Knowledge showing that service disparities "may more commonly result from business decisions and institutional behaviors that were set in motion without any discriminatory intent." As such, NTIA said that only a definition "that includes policies and practices that have disparate impacts can adequately protect less-connected communities."
Furthermore, while comments from the industry also suggest that factors outside of a provider's control may result in disparate "impact," the NTIA said a provider's practices in those same areas may still cause discrimination.
"While service quality can indeed be influenced by environmental and other difficult-to-control factors, this fact simply underscores the importance of assessing how disparities can (even unintentionally) result from provider policies and practices. Variability in service quality might be due entirely to a storm's fortuitous path or, alternatively, to the combination of that path and a provider's practices and policies with respect to network investments and upgrades," said the NTIA.
"What the Commission must not do is allow a provider to blame geography, bad weather, or other factors for a purported inability to provide adequate service to communities in need when the provider's own practices and policies also contributed to a given gap or disruption," the agency added.
Another area where the NTIA is likely to spur concern from service providers is how pricing plays a role in digital discrimination. In its filing, the NTIA pointed to pricing disparities between communities as potentially exacerbating the digital divide. Indeed, studies have shown that broadband prices are higher for people in low-income areas.
"Without addressing pricing as a possible source of discrimination, the Commission will be hard pressed to meet its statutory mandate to prevent digital discrimination of access," said the NTIA.
BEAD projects 'presumptively lawful'
The NTIA further used its filing to clarify that any broadband projects deployed under the $42.5 billion Broadband Equity Access and Deployment (BEAD) program, and similar federal funds, "should be considered presumptively lawful under the digital discrimination rules." 
Both the BEAD program and the requirement for the FCC to create digital discrimination rules were mandated through the 2021 Infrastructure Investment and Jobs Act, which provided $65 billion in broadband funding overall.
That clarification matters specifically because various industry groups in their filings warned the FCC that – because providers don't control the areas for which they receive grant funding – BEAD may not align with the FCC's digital discrimination rules. The NTIA's comments seek to render that concern moot: "NTIA suggests that, to the extent providers are acting in strict compliance with the requirements set forth in the BEAD Notice of Funding Opportunity (NOFO) and by participating Eligible Entities, the Commission should not use the distribution of locations in which they have 'won' funding as the sole basis for a finding of digital discrimination."
However, the agency added: "Of course, receipt of BEAD funding also should not immunize a provider from such a finding on other grounds."
The NTIA further highlighted that digital discrimination rules, as per the congressional mandate, will only apply to new projects rather than retroactively. And that, overall, a "disparate impact" standard is the way to meet Congress' goals.
"At its core, the point of implementing a disparate impact standard is precisely to achieve Congress's goal of ensuring 'that all people of the United States benefit from equal access to broadband internet access service,' and specifically that they have 'the equal opportunity to subscribe to an offered service that provides comparable speeds, capacities, latency, and other quality of service metrics in a given area, for comparable terms and conditions'," said the NTIA. 
"Given this statutory objective, what matters most is not whether discrimination results from affirmatively disparate treatment or from treatment that impacts different communities differently. Rather, what matters is identifying and remedying unequal access to broadband service, whatever its causes may be."
The NTIA's comments on the digital discrimination proceeding come as the FCC is nearing its deadline to set rules defining and eliminating the practice. The FCC was tasked with setting digital discrimination rules within two years of the IIJA passing, or by this November. With a fully seated Commission, with Democrat Anna Gomez recently being sworn in, the FCC is expected to rule on the matter in the coming weeks.
Subscribe and receive the latest news from the industry.
Join 62,000+ members. Yes it's completely free.
You May Also Like
---