Vodafone Germany IT snafu preceded CEO's departure
Hannes Ametsreiter, Vodafone Germany's demobilizing CEO, would have any Oscar winner blubbing over their trophy. "Together we have written seven of the most successful years in the company's history," he wrote on LinkedIn, announcing his imminent departure from Vodafone.
"I will always carry her pictures in my heart: How we worked night shifts to help when the flood came over Germany and the war in Ukraine. How we sat helplessly in front of Corona at the beginning. How we cheered about the first gigabit, hugged each other after 'Unitymedia' – and how we celebrated when 5G was broadcast in Germany for the first time," he continued.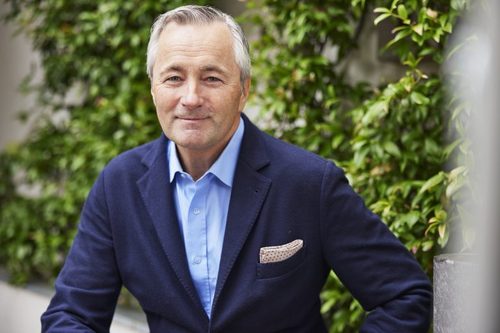 Strong stuff (translated from the original German, at least), and Light Reading can certainly relate to some of it. Your correspondent has been sitting helplessly in front of Corona for years, usually with a slice of lime stuffed down the bottle and a plate of cheesy nachos on the side. He is less inclined to cheer about the first gigabit unless it's the first one after a long BT outage. As for 5G, it is hard to imagine anyone outside telco circles gives a byte.
Vodafone is losing Ametsreiter to private equity, according to that same LinkedIn update, although it's unclear if there is a firm private equity destination (in which case it is undisclosed) or merely a desire to work in that sector. Equally fuzzy is whether he jumped or was pushed. But Vodafone Germany was singled out for strong criticism by Nick Read, Vodafone Group's CEO, during the last trading update in February. And CEO heads do roll when businesses flounder.
Safe Hannes?
Read's basic assessment, in his own words, was that "our performance in fixed line and particularly Germany has fallen below our expectations." A glance at the "fixed broadband customers" section of Vodafone's latest spreadsheet shows what he is talking about. Vodafone Germany lost 3,000 broadband subscribers in the last three months of 2021 and added only 43,000 over the whole calendar year.
That might sound far from catastrophic, but bear in mind that Vodafone Germany is supposed to be a challenger in this market, energized and muscular after its takeover of Unitymedia, a cable operator, in 2019. The incumbent is Deutsche Telekom, and it managed 360,000 net broadband additions, more than eight times the increase at Vodafone. No wonder Read was so miffed.
The blame lies partly with an IT upgrade, prompted by a change in German legislation, that Vodafone Germany appears to have cocked up. "Frankly, our German team put a very conservative process in place that was very cumbersome," grumbled Read. "What it did was delayed the transactions with the customer in somewhat of a painful way ... Our competitors did a simpler execution, less conservative than us, let's say, and I think we need to move to that execution."
---
Want to know more about 5G? Check out our dedicated 5G content channel here on Light Reading.
---
Bad execution last year effectively meant Vodafone had to spend the first part of 2022 writing new software code. Here's Read again: "I would say we are improving the customer journey but in improving the customer journey you have to then rewrite the IT code for the new journey. In the big systems of telcos that takes time. It was our management. I am sure the other competitors will not mention it. I am saying it is our execution."
A run-of-the-mill IT snafu seems unlikely to cost a CEO his job, but one discussed at length during a call with equity analysts is obviously in a different class. It is not as if Ametsreiter distinguished himself in other ways, either. In its last fiscal year, Vodafone Germany recorded an organic increase in service revenues of just 0.5%, for instance. And while that was much better than the declines Vodafone witnessed elsewhere in Europe, it is hardly stellar. Deutsche Telekom managed 1.4% in Germany over roughly the same period.
The choice of successor adds intrigue. Philippe Rogge takes charge on July 1 after joining from Microsoft, where he has run the central and eastern European businesses for the last five years. While he does have former telecom expertise (at Belgium's Proximus), he marks a break with the industry habit of circulating the same old managerial faces, much as top-flight soccer teams do (Ametsreiter was CEO of Telekom Austria before he joined Vodafone). What's more, Rogge comes from the kind of software company that Vodafone aspires to be like. Read will hope IT, at the very least, is in a safe pair of hands.
Related posts:
— Iain Morris, International Editor, Light Reading