Vodafone boss bashes Big Tech after 'not good enough' sales
Even with a first name like Margherita, Vodafone's new acting boss was unlikely to produce a zesty cocktail of pleasing numbers just weeks into the job. Scan the UK-headquartered operator's trading statement for the October-to-December quarter (its third) and it is full of negatives. "Declining service revenues in three of our four largest European markets is simply not good enough," Margherita della Valle told analysts on a call.
Having moved into the acting-CEO job after Nick Read stepped down in December, della Valle has a formidable turnaround task on her hands. Under Read, the operator performed badly in key markets such as Germany, failed to deliver on the promised consolidation of its portfolio and watched its share price fall 37% in four years. "We can do better," said della Valle, formerly Vodafone's chief financial officer, in her written update. The question is how.
The stock was down about 2% this morning after Vodafone reported a 1.3% dip in service revenue for the third quarter, to roughly €9.5 billion (US$10.4 billion), compared with the year-earlier period. Vodafone claimed "organic" growth of 1.8%, but such meager improvements in an inflationary world are not good enough when Vodafone's bosses repeatedly complain about investment returns. Analysts agree there is a problem. In Spain and the UK, Vodafone had a lower return on capital employed (ROCE) than any other telco in 2021, according to Barclays.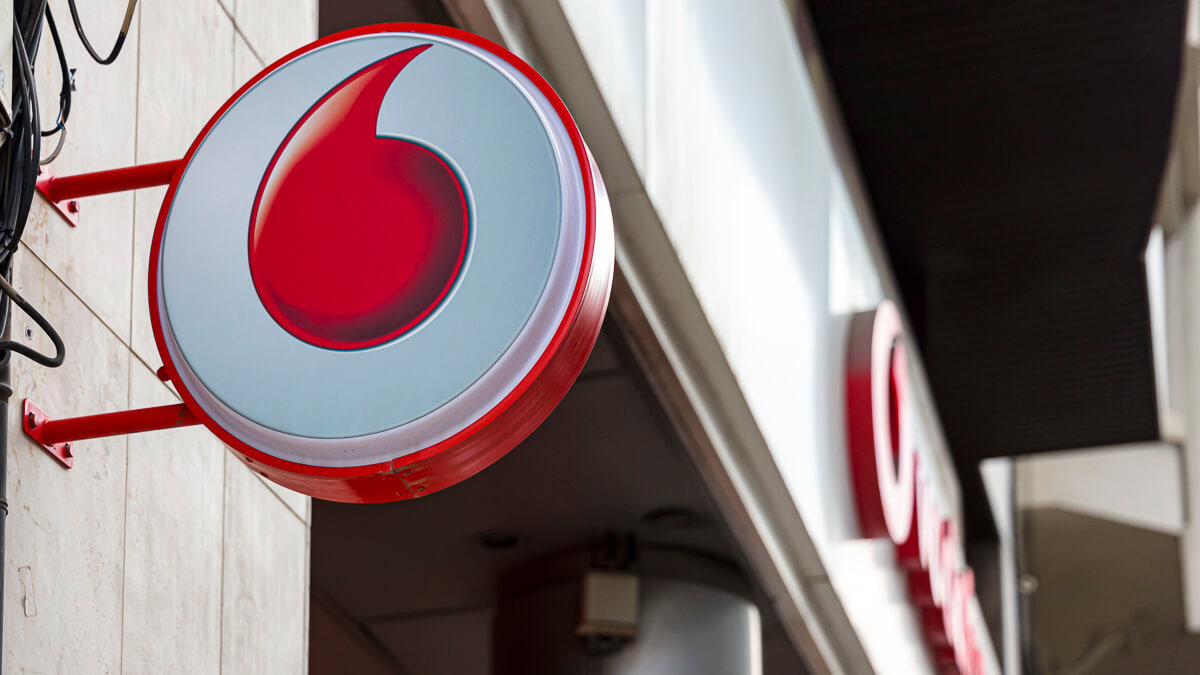 This morning's call made clear that della Valle is not currently tearing up Read's guide to running Vodafone. But she is rewriting a few pages. The biggest change seems to be her plan to hand greater commercial autonomy to country units. Oversight by headquarters "probably built a bit further than I would want," she told analysts. "For me, it is really important to delegate full autonomy to markets ... so that decisions are taken end-to-end close to customers."
She has effectively ruled out doing the same at the technology level, where standardization, joint procurement and the investment in services that can be "shared" by multiple countries have already brought benefits. Nevertheless, della Valle has started cutting back on other central functions. Actions already taken are expected to generate half of the €1 billion ($1.1 billion) in cost savings that Vodafone has targeted.
Hoping for a regulatory bailout
Vodafone is still pursuing opportunities to sell, buy or merge assets in Italy, Portugal, Spain and the UK, as well. Investors were disappointed at the lack of progress under Read and will be hopeful that della Valle can secure a tie-up with Three in the UK, where Vodafone says its ROCE is now lower than its cost of capital. Talks with Hutchison, Three's owner, are ongoing, said della Valle, insisting a UK merger "would be very important and beneficial to us and the UK market broadly."
Indeed. Eliminate a company and the remaining players could, in theory, divvy up its subscribers without having to spend much more on network rollout. With that and the drop-off in competition, profit margins should rise. Yet regulators throughout Europe – whether national or regional – have continued to oppose efforts that would reduce the number of mobile operators from four to three. Stringent conditions have been attached to the deals that have been allowed, typically smoothing the way for new entrants. Many analysts are not optimistic that UK authorities will bless a Vodafone merger with Three.
Across saturated fixed and mobile markets, that would leave Vodafone with limited prospects for sales growth. It explains why della Valle, like other telco bosses, has joined the campaign seeking to extract payments (so-called "fair contribution") from Big Tech companies blamed for generating most of the traffic on telco networks.
"It's clear that the Big Tech companies, and today the top six are driving over 50% of European traffic, are introducing new innovations and new technologies such as the metaverse, which means in coming years traffic will continue to grow even faster," said della Valle. "It's clear that everyone wants the European consumer to access these innovations on good-quality networks and I think it is well understood now in Europe that this customer experience is at risk because of the level of returns in the sector."
What's dubious is the notion that popular tech companies generate this traffic, rather than broadband and mobile customers who have already paid operators for network usage. Even if telcos get their way, charges levied on Big Tech are unlikely to be substantial and growing because that could trigger a backlash – a decision by Netflix, say, to withdraw services in some markets. And unless telcos were forced by legislation to apply a fee, Netflix could play them off, threatening to run its service only on free or low-cost networks. For all the telco animosity toward Big Tech, a challenger network would surely see the opportunity here.
If anything, levies might consign telcos to a utility-like role, weakening their incentive to generate sales in new areas. The story many would like to hear is about the 5G Internet of Things boom, with the mobile technology used to power all sorts of revenue-generating objects, from advanced robots on factory floors to parcel-delivering drones. For now, grumbling about Big Tech is much easier.
Related posts:
— Iain Morris, International Editor, Light Reading
PARTNER PERSPECTIVES
- content from our sponsors