Amazon won't restore profitability with only 18,000 layoffs
When Jeff Bezos named his startup after the world's largest river, he could not possibly have known it would eventually become one of the planet's biggest companies, employing more than 1.5 million people. But Amazon's waters will run a little thinner in 2023. Joining other tech firms that have already announced layoffs, it plans to cut 18,000 jobs from its payroll in the coming weeks, including roles it has been scrapping since November.
It is a recognition of the tough economic environment that confronts Amazon at the start of this year. The signs were there in Amazon's last set of quarterly results, when it recorded a net loss of $3 billion for the first nine months of its current fiscal year, compared with a profit of $19 billion 12 months before. Subtract AWS, its seemingly unstoppable cloud business, and Amazon would have been staring at an operating loss of about $8.1 billion, rather than the $9.5 billion profit it reported.
Like other tech stocks, Amazon's share price has also taken a battering in the last year. Trading at a near high of about $184 in late 2021, it has slumped to about $85 today. Investors worry about the cost-of-living crisis that affects everyday consumers, and what impact it could have on their spending with Amazon. The company's expenses have also risen sharply, hurting margins. At more than $355 billion, operating costs for the first nine months were up 14% year-on-year.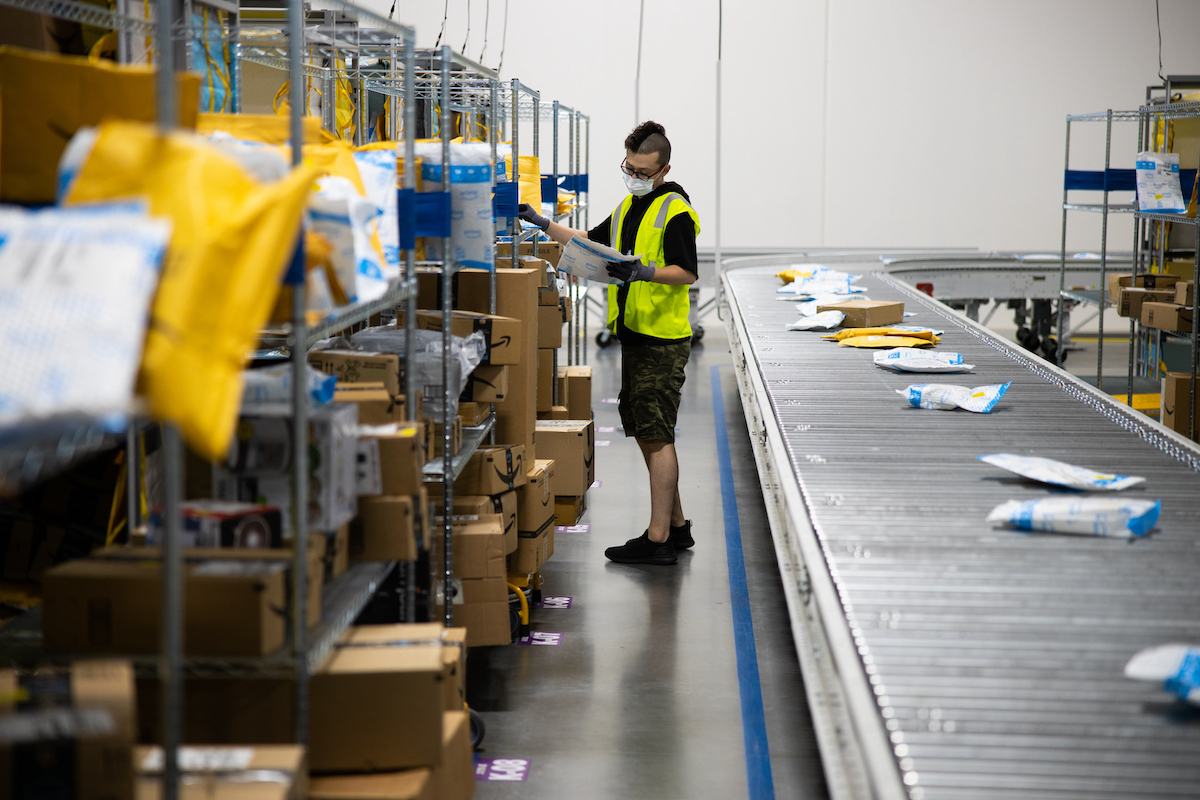 The cuts yet to be happen will mainly affect staff in Amazon Stores, the mainstream retail outfit, and PXT, Amazon's "People Experience and Technology Solutions" team. Those it has already made chopped into the devices and books divisions. Writing to staff in a memo posted online, CEO Andy Jassy was forced to explain why staff had not been notified directly before the news went mainstream.
"We typically wait to communicate about these outcomes until we can speak with the people who are directly impacted," he wrote. "However, because one of our teammates leaked this information externally, we decided it was better to share this news earlier so you can hear the details directly from me."
The limits of automation

But as big as the figure of 18,000 layoffs might sound, it represents a tiny fraction of Amazon's global workforce – just 1.2%, in fact, based on the current estimate that Amazon employs about 1.5 million people. If that widely reported number is accurate, Amazon's workforce has already shrunk dramatically since the end of 2021, when it had 1,608,000 employees, according to its annual filing with the US Securities and Exchange Commission. The filing scheduled for next month should reveal all.
From a profitability perspective, Amazon's big problem has long been headcount. As far back as 2015, it had a workforce of nearly 231,000 employees, roughly 67,000 more than Apple employs today. For all the talk of drone-delivered parcels and robot factories, Amazon still needs an army of human beings to lug boxes around warehouses and do various other menial jobs. Automation currently seems likelier to put a journalist out of work (ChatGPT, anyone?) than badly affect many of Amazon's employees.
Table 1: Headcount at major technology companies and telecom vendors

2016
2017
2018
2019
2020
2021
Amazon
341,400
566,000
647,500
798,000
1,298,000
1,608,000
AMD
8,200
8,900
10,100
11,400
12,600
15,500
Apple
116,000
123,000
132,000
137,000
147,000
154,000
Broadcom
N/A
N/A
15,000
19,000
21,000
20,000
Ciena
5,555
5,737
6,013
6,383
7,032
7,241
Cisco
73,700
72,900
74,200
75,900
79,500
83,300
Corning
40,700
46,200
51,500
49,500
50,110
61,200
Dell
138,000
145,000
157,000
165,000
158,000
133,000
–VMware
20,000
22,000
24,000
31,000
34,000
N/A
Ericsson
111,464
100,735
95,359
99,417
100,824
101,322
Facebook
17,048
25,105
35,587
44,942
58,604
71,970
Google
72,053
80,110
98,771
118,899
135,301
156,500
HPE
N/A
66,000
60,000
61,600
59,400
60,400
Huawei
180,000
180,000
188,000
194,000
196,600
195,000
IBM
380,300
366,600
350,600
352,600
345,900
282,100
Intel
106,000
102,700
107,400
110,800
110,600
121,100
Juniper Networks
9,832
9,381
9,283
9,419
9,950
10,191
Marvell
4,617
3,749
5,275
5,633
5,340
6,729
Microsoft
124,000
131,000
144,000
163,000
181,000
221,000
Motorola Solutions
14,000
15,000
16,000
17,000
18,000
18,700
Netflix
4,700
5,500
7,100
8,600
9,400
11,300
Nokia
102,687
101,731
103,083
98,322
92,039
87,927
Nvidia
10,299
11,528
13,277
13,775
18,975
22,473
Qualcomm
30,500
33,800
35,400
37,000
45,000
51,000
Twitter
3,583
3,372
3,920
4,900
5,500
7,500
VMware
N/A
N/A
N/A
N/A
N/A
37,500
(Source: companies, SEC filings)
(Notes: The fiscal year ended before December for several companies in this list; VMware was spun out of Dell in November 2021; Apple had 164,000 employees at the end of its last fiscal year in September)
That's a positive for them but a negative for Amazon – because if it cannot reduce headcount by more than 18,000 roles, its profitability is not going to markedly improve. Amazon's operating margin has been dwindling rapidly. For the first nine months of 2021, it stood at 6.4%. The most recent set of accounts points to a margin of just 2.6%. Unless sales crash, Amazon would have to slash other types of expense to boost the figure. That said, a hiring freeze after its growth spurt of recent years could make the difference, assuming revenues continue to rise.
On the downside (for Amazon), many of the 18,000 employees losing their jobs are likely to be on lowish wages, especially those working for Amazon Stores. The highest-paid employees, as at other technology companies, will be the software gurus nearly every big organization is seemingly desperate to acquire. Cutbacks here would have a bigger impact on short-term profitability, but they would potentially hinder long-term growth.
Until 2022, the tech sector had been a net creator of jobs for many years, with Amazon the biggest creator of all. But all that looks set to change in 2023. Last year, Facebook owner Meta announced it would cut 11,000 jobs across the 87,000-strong organization, and other firms are either downsizing or halting recruitment. It is not the start to the year that anyone would have wanted.
Related posts:
— Iain Morris, International Editor, Light Reading