I've been spending a significant amount of 2017 getting my head around automation, the next big wave of communications. One of the things that I discovered is that, in addition to the incumbent vendors, there are about three dozen new companies targeting this space with various pieces of the automation puzzle (You can read about them here.)
But one of those companies isn't really new at all. RIFT.io has been working to crack the automation nut since way back in 2013. In other words, it saw the opportunity really early, and has a significant lead over pretty much everyone else.
It's not just the fact that it has stolen a lead on the rest of the industry that makes RIFT.io stand out. Its product -- basically, automation middleware that sits between everything else on the network -- is also noteworthy, because it's open, interoperable and carrier-class. That sets it apart from pretty much all of its competitors, who tend to boast two of those attributes, at the most.
I think the reason why RIFT.io has gotten so much right with its approach probably comes down to its founders -- who are drawn from the ranks of some of the most successful telecom companies ever launched. In other words, this is a carrier-class product, not something grown out of a data science class.
The big question now hovering over RIFT.io is when it will announce its first customer. Four years is a long time to work on something without announcing a contract. The answer? "Pretty soon," according to Matt Harper, the company's eloquent CTO and founder, whom I sat down with recently.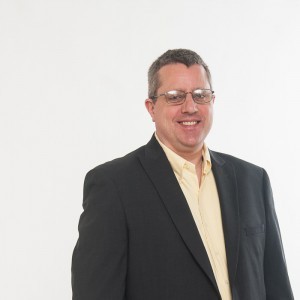 Read on for Matt's detailed account of what this important and significant company is up to.
Steve Saunders: Hey Matt.
Matt Harper: Hey Steve, I'm really happy to meet you. I've been a Light Reading reader for, wow, almost 20 years now.
Saunders: Thank you. We appreciate that very much. The reason I wanted to chat to you is that RIFT.io seems to have placed itself right in the path of the direction that the whole industry is going in at the moment -- automation -- but you managed to see the opportunity super early. Can you tell me a little bit about the company, and how you got to this point?
Harper: Sure. RIFT.io was started by people from a carrier background. I was one of the early people at USRobotics and 3Com. There's people here that worked at Redback -- which built some of the biggest broadband subscriber management systems. Then there's lots of the key people that started Starent Networks, and built the first carrier-class wireless access gear.
All of us saw that there was a migration happening, and we knew that carriers were really struggling with a fundamental shift. The carrier guys were looking with envy at the Amazons, and Googles, and Facebooks. They were basically running scalable, over-the-top (OTT) cloud services. Telcos, on the other hand, were building true carrier-grade networks. And the big difference was that the OTTs were piecing their networks together with third-party components rather than being able to do what Amazon and Google and so on were doing, which is to build their own infrastructure.
Very different approaches, OK? And the carriers, I think, realized that if they didn't change their economics to be more in line with the over-the-top players, then they'd either become irrelevant or just get gobbled up by these guys.
And an interesting thing here is that many of the products that we've built in the past [for the carriers] were actually cloud-based products. They used x86 processors, and they had complex networks inside of them, and they were highly elastic. And all that capability was wrapped up inside of an appliance that we sold to the operators.
Then along came NFV, and we realized that some of the essential components were in place for it to take off: x86 processors were available with features that allowed them to act as NPUs [network processing units]; the ability to control Ethernet switches at a fine-grained level was emerging; and you also had the arrival of commercial cloud VIMs [virtualized infrastructure managers] from VMware.
So those things were happening, but there were a couple of areas that we saw as equally critical that weren't being well addressed -- and it's those areas that we chose to focus on. One of these is automation.