StarHub's mobile segment was a standout in the Singaporean operator's Q4 and full-year 2020 results, but for all the wrong reasons.
An alarming near-$S10 (USS7.60) drop in average monthly postpaid ARPU, when comparing Q4 2020 with the same quarter the year previously – due mainly to pandemic-related drops in roaming fees, a reduction in excess data usage revenue and subdued VAS adoption – has taken its toll.
Q4 service revenue at its mobile business was down 27.4% to S$138.6 million ($104.8 million) year-on-year. Full-year mobile service revenue, compared with 2019, fell 24.3% to S$765.5 million ($578.6 million). The number of subscriptions fell by 140,000, to 1.41 million, over the same 12-month period.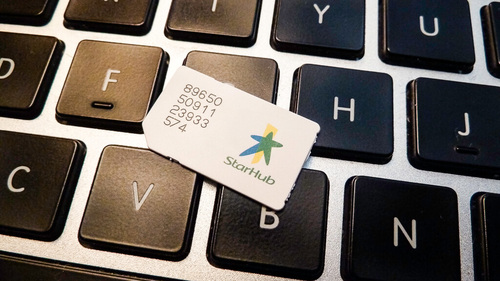 StarHub also took a revenue hit at its pay TV business, although not as bruising as the sharp and merciless blows delivered to its mobile unit. Q4 turnover here, year-on-year, was down a comparatively modest 16.6% to S$47.1 million ($35.6 million). Full-year pay TV revenue slid 24.2% to S$187.9 million ($142 million) compared with 2019.
Full-year top-line performance at its broadband division was stable at S$176.1 million ($133.1 million), while sales at the enterprise unit bucked the downward trend elsewhere with a full-year increase of 12.2% to $S645.5 million ($487.9 million). Increased demand for cybersecurity services helped here. StarHub's consolidated 2020 revenue dropped 13%, year-on-year, to a shade over S$2 billion ($1.51 billion)
Who dares win?
StarHub reported a full-year 2020 opex decline of 8% to S$1.84 billion ($1.39 billion), mainly thanks to its "Dare" transformation program launched in 2019. The Dare program identified over $$210 million ($158.7 million) in cost savings over three years, and, according to StarHub, was already 82% complete by the end of last year.
---
Want to know more about 5G? Check out our dedicated 5G content channel here on
Light Reading.
---
StarHub also reported an additional and useful full-year income of S$34 million ($25.7 million) from the government's job support scheme, a wage subsidy program. Service EBITDA margin at 31.1% remained stable (31.7% in 2019) despite an 11.5% drop in service EBITDA, to S$494.6 million ($373.7 million), over the same period.
Related posts:
— Ken Wieland, contributing editor, special to Light Reading