Verizon: Vendor AI Not Ready for Prime Time

Comment (4)
For all the buzz around artificial intelligence, vendors have yet to produce practical approaches that live up to that hype, says a Verizon executive engaged with his own team developing internal approaches that ultimately will use AI.
Matt Tegerdine, director of network performance analytics for Verizon Communications Inc. (NYSE: VZ)'s wireline side, says there is no shortage of vendors willing to pitch AI products that they claim will dramatically cut network operations costs. But in his experience, most of those claims fall apart in the face of the size and complexity of the Verizon network and the amount of data it generates.
So instead, Tegerdine is leading an internal team that is gradually building machine learning systems to solve specific business problems, using mostly open source tools and their own internal development processes. By adopting McKinsey & Co. concepts of creating six-person units that combine a specific set of skills, including knowledge of network operations, Verizon is able to create its own practical approaches, the first of which is an effort to improve customer service and reduce truck rolls.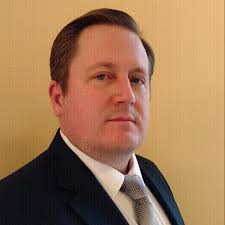 Verizon has been on a five-year journey to build machine learning into operations, "almost like simple biology, where you start with a simple cell and then you create more cells on that working together and then you have different organisms that then work in concert into the point where you evolve into that artificial intelligence," Tegerdine explains.
That doesn't mean vendors aren't pitching him their products.
"I've talked to a lot of different vendors that come in, and the pitch is a bit of a fallacy," he says. "They say, 'Hey, we're going to come in. We're going to install artificial intelligence and machine learning. We've got 50 different patented algorithms, and within three weeks we're going to save you 75% of your cost.' I mean, these aren't exaggerated numbers. This was an actual pitch that I listened to at one point."
But given the size and complexity of the Verizon network and the amount of data, vendor product pitches "are simply not true," Tegerdine says. The hard piece isn't getting the AI right, it's understanding the network.
"Even with my team, that's one of the biggest challenges I have when I bring new people onto the team," he explains. "It's not really the data science or the data analytical tools or the statistical knowledge. That stuff is not easy, but it's easier to teach. It's an easier deficiency to make up for. The real hard part for me is understanding the Verizon network. Because you can sit there and look at data and let the models do their thing, and it spits out the insights. But if you don't understand the network, you really don't understand what you're potentially looking at."
---
How will service providers enable automated and efficient network operations to support NFV & SDN? Find the answers at Light Reading's Software-Defined Operations & the Autonomous Network event in London, November 7-8. Take advantage of this opportunity to learn from and network with industry experts – communications service providers get in free!
---
And that is a prime reason why Verizon is working internally to build up its AI capabilities, he says. "It doesn't mean it won't change in the future, but as it stands right now we don't use vendors, and we don't see a lot of value at this point."
Tegerdine says one area with a lot of promise today is in customer service, focusing on call center technicians and creating a model that looks at test results following a customer's complaint and makes a recommendation, particularly hoping to avoid a dispatch or truck roll, which is always costly.
"It's a very key place for us," he says. "There's a cost to the company but there's also a cost to the customer and their satisfaction at this point. If a problem can possibly be fixed remotely, the customer can have [satisfaction] immediately instead of waiting for dispatch and someone to show up at their house."
Next page: A layered approach to building out AI
EDUCATIONAL RESOURCES



PARTNER PERSPECTIVES
- content from our sponsors
GUEST PERSPECTIVES
- curated contributions