A forthcoming book, Artificial Intelligence for Autonomous Networks, edited by Dr. Mazin Gilbert, VP of Advanced Technology at AT&T Labs, explores the potential of the autonomous network for transforming network operations, cybersecurity, enterprise services, infrastructure monitoring and traffic optimization, and customer experience and care.
Sounds impressive, but what sort of technology platforms does an operator need to take advantage of AI? To find out we spoke with Paul Fox, AVP of AT&T Technology, Shared Platforms & Engineering.
Fox is responsible for the platform architecture and technology management which underpins AT&T's automation efforts (spanning workflow tools, Robotic Process Automation, and AI), its move to DevSecOps and its microservices-based systems redesign. Fox incubates these platforms before handing over to operations for "factory delivery" but only after he has thoroughly tested (and tasted) his own "dog food." By using common platforms and frameworks, Fox's team can ensure technology is reused across the company rather than each line of business undertaking its own IT initiatives in isolation. A good example is AT&T's Common Machine Learning Platform, elements of which have now been released into an open source project, Acumos. (See Lowering the Barriers to Telco AI With Acumos.)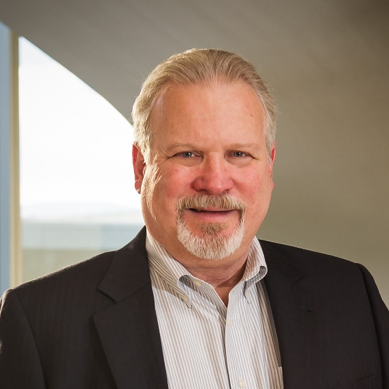 The move to microservices
Like most established telcos, AT&T has many legacy applications it is looking to decompose into microservices to reduce cost, improve quality and increase speed/agility. Of AT&T's total IT estate of over 2,200 applications, they aim to decompose around 100 of these into microservices. These key applications are the ones that represent that greatest expense for the organization today and hence the greatest cost saving potential.
AT&T started its microservice initiative in 2016 and by 2017 had developed around 250 microservices which historically had been components of monolithic applications. This year they aim to have reached 1,000 microservices and get to 2,000 by 2020.
These new microservices may incorporate new capabilities (either for internal use or new services) and may be reusable across multiple systems leading to economies of scale (greater server utilization). For example, a legacy CRM application might be broken down into price-quote, pre-sales order, sales order, credit check, back-end billing. The first three components might be highly specific to one line of business but the last two might be generic and hence reusable across multiple CRM systems serving different parts of the group.
AI for hyper-automation
Fox sees scope for AI to "hyper-automate" processes that currently have been partially automated with workflow tools and RPA: "We can use AI to optimize when to dispatch trucks by looking at weather and traffic patterns. We can use AI to figure out the root causes of an alarm storm." However, Fox says introducing AI requires changes in process and people and the introduction of new controls. "It's a bit like when people buy a Nest thermostat but just use it like a regular thermostat without taking advantage of all its automation capabilities," Fox notes, referring to the Alphabet/Google-owned home automation device vendor whose product has little-used features such as voice control or integration with the If This Then That (IFTTT) service.
Introducing security into the DNA of DevOps
AT&T has been introducing DevOps for some time with some parts of the organization further along the adoption path than others. The need to embrace DevOps is lower in areas like rural wireline but high in 5G, IoT or greenfield operations. Fox suggests the DevOps approach might increase efficiency by around 15-20%, the savings from which can then be reinvested in the business for growth.
They are now adding security into the "DNA" of their software development process by providing developers with security tools within their development environments and CI/CD (continuous integration and continuous delivery) pipeline tools.
Three-pronged approach to tech transformation
Fox notes that historically the IT community has sold new technologies ("silver bullets") to CSPs, but the payback has not always been great. "Business units are now becoming more tech-savvy," he notes. "The business is changing how they work internally and externally to get dividends."
To ensure that tech investments pay off, Fox advocates a three-pronged approach:

Technology -- obviously you need to select and develop the right technology in the first place, taking advantage of new paradigms such as microservices, DevSecOps and AI.
Processes -- these must change to take advantage of new technology. That can lead to push-back from the organization as humans can often be reluctant to change.
People -- following on from the second point, you need to provide training to help people overcome their fears of risk and change that new technologies might pose to their roles.
— James Crawshaw, Senior Analyst, Heavy Reading