AT&T AI Director on Diversity in Data Mining

Comment (1)
The more than 1,000 employees that make up AT&T Labs are nearly as diverse as the data they mine on a daily basis.
This wasn't necessarily by design, according to AT&T Inc. (NYSE: T) Director Ann Skuldark, but it has been an important part of the carrier's research division's success. Diverse viewpoints promote innovative problem-solving, and inclusion is less of an issue when there is no single dominant "type." Skudlark says the one thing her employees have in common is that they are all extremely talented, which of course helps as well.
She tells Women in Comms that for women in highly technical fields -- like hers where she works on data analysis, artificial intelligence and machine learning -- the benefit is that you're judged on the outcome of your analysis. It's a level playing field by nature of the goals of the organization. Read on for more of her insights, advice and perspective on the industry. (See Data Sharing Key to AT&T's AI Push.)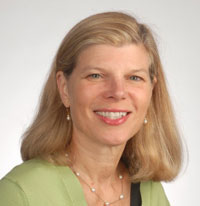 ---
Women in Comms' next networking luncheon is coming up on November 1 in London. Join us during the OSS in the Era of SDN & NFV event for a fun afternoon of networking, lunch and discussion. Register and learn more here.
---
Women in Comms: Tell us a little about your background and how you got to where you are today.
Ann Skudlark: I joined [AT&T] in 1984 right after divestiture, and came into a strategy position, identifying ways to share with customers that they'd need to select a long-distance company. I was on a leadership development plan and had rotational assignments. One was in AT&T Labs. I joined Labs in 1992 and thought, "oh my gosh, this is where I want to be." I came for a one-year rotational assignment and stayed for 25 years. I've had the privilege of working in AT&T Labs, at once time Bell Labs, for 25 years. I came in and got very lucky to have the opportunity to come into the Labs and here I am.
WiC: I thought it was interesting that your bio included that you helped your team focus and prioritize their work. How do you manage the "people" aspect of your job with the business and tech goals?
AS: Many of our teams are cross-functional, they come from different backgrounds. A lot of our researchers are very capable in terms of computer scientists, engineers, statisticians and people who have backgrounds in physics, so I think what this brings together is people who are good at problem-solving. Sometimes we apply the problem-solving to customer care or my group in particular does a lot of work on fraud. In that case, it's coming up with approaches to identify situations that might not be obvious on different fraud applications. We have the benefit of rich data that we are able to use to improve customer experience. That's the bottom line of what we're always trying to do.
WiC: What is your advice to the future working generation to be ready for the AI revolution?
AS: It seems to me that even future workers who maybe are not especially quantitative, their ability to understand and appreciate quantitative perspectives makes them a much stronger employee and, as you reflect on it, I think that importance will continue to grow. That's not to say that there isn't room for non-quantitative expertise but I think people who are quantitative need to make sure they have terrific communications skills and articulate the work they are doing. At the same time, having our business partners understand the quantitative side of it builds for a much stronger partnership.
Even if you're not going to be a data scientists, per se, understanding what's within the realm of possibility enhances the conversation and understanding of a problem, project or being able to articulate what the outcome should look like. It helps with recognizing potential roadblocks and allows for a much richer conversation.
WiC: AT&T tends to have a strong gender split in general, but it seems like the AI research division has a lot of women in particular. Is this the case, and was it deliberate?
AS: I don't know if AT&T employs more or less than other companies, but I think oftentimes the benefit for women of working in a technical field is that you are judged by the outcome of your analysis or the outcome and your ability to extract insights from it and communicate those insights. Perhaps you are less judged by other characteristics that may be traditional in other business settings.
WiC: How do you practice inclusive leadership?
AS: I feel that it's very easy because as the manager of extremely talented people, my goal is to help prioritize their work, help my contacts, review work from a business sense. So I think it's very gratifying to work with a group of technical people because particularly in our organization where the skill sets and expertise of the people we work with is so high that coming to work every day is an opportunity to learn from the people that we support.
We have people from very different educational business backgrounds, as well as a diversity of countries, genders and age -- our teams are extremely diverse, both culturally and skill-set wise. We do a lot of cross-teaming. It's very natural for us to have a very inclusive environment because, for example, on my direct team there are no other white women; it's a very broad group of people. It's extremely easy to be inclusive because my whole team is diverse. It's very comfortable and supportive. There's a tremendous degree of respect among the people on my team.
WiC: Did you build a diverse team by design, or did it just happen that way?
AS: We identify who we think is the best candidate for the position. In my group, I haven't explicitly looked for a particular type of diversity, I am looking for the best candidate or person for the team.
Our organization, starting from our leadership, I feel it's very collaborative, congenial; it's a very supportive environment. We respect other people's points of view and skill sets.
WiC: What advice would you give to other women in comms to help in their careers?
AS: I think the biggest part is having the feeling of "I can do it." I think if someone has an interest in it, that they need to know they can try it and that it's okay to stumble along the way; that moving in a particular direction doesn't mean you're an expert from the beginning. As you go down a path, you learn as much from your failures as you do from your successes, so it's recognizing the importance of resilience and that each step of the way you learn something about what works and what doesn't. My biggest advice is to continue to try different things. You should follow your passion, but I think you don't know what your passion is right way. You have to try things to know what your passion is. Be open to trying things and accept failures as a possibility.
— Sarah Thomas,

, Director, Women in Comms