Guavus CEO Faizel Lakhani: AI & Going Beyond the Pipe
AI: The Great Pipe Filler?

5/31/2018

Comment (0)

Guavus was getting attention by helping service providers pull network data, CPE data, info coming from routers, phones and other network endpoints and create sophisticated reporting on all of that big data collected and stored. But, Lakhani said, service providers needed more. "That's where the AI piece comes in... it's all about that automated action" based on the real-time analytics Guavus was already good at, he said.
"How do you know what you should do and when things are going to happen," Lakhani said. Solve that -- and do it automatically -- and you'll reduce the costs of running a service provider network. Depending on the application, Lakhani said Guavus is helping service provider automate operations, make better use of their resources and giving them ways to let customers take control of how services are delivered.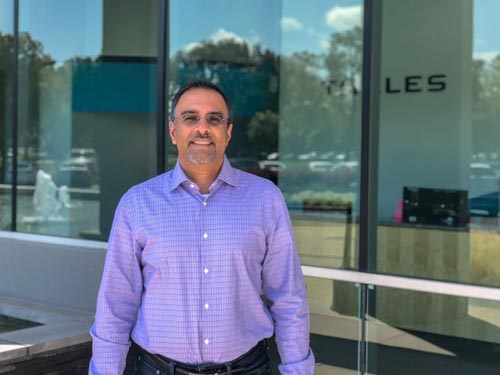 Now Guavus is reducing truck rolls by giving customer service reps in some service providers a thorough enough dashboard on each customer that they can quickly take prescribed actions. Rather than endlessly quizzing customers, the Guavus AI engine looks at all the incoming data about the caller, their devices, their service history and makes recommendations. "We saved that [service provider] customer $70 million a year -- seven, zero -- in the elimination of truck rolls because we're augmenting their human call agents with an AI system that can help them remediate," Lakhani said.
The next step, he said, is to use network data to prevent the calls in the first place, perhaps by pushing a firmware update to a router well before a software incompatibility slows the consumer down.
AI has an eye on you
Another Guavus push for service providers is to help them reach consumers with offers at the exact right moment that they're ready to buy.
AI technology can help predict "when the customer's not going to have a good experience or when you're gonna have a network outage," he said. Or, it could tell the service provider, "'Hey, this person has an intent to buy something. This person is looking for a car.' It's that intent and prediction that is really where our focus is to come," he said.
Lakhani said Guavus can help a service provider correlate a customer's age, location, ad responses, their shopping tendencies and merchant preferences, the apps they use, the websites they visit and all kinds of other info service providers can pull from disparate parts of their network and devices.
Put more simply: Guavus can give service providers Facebook-like capabilities to know a customer's every move.
"The interesting thing here is that you've got service providers that actually have access to a ton of the data," he said. "They also know location and things like that and, from a Guavus perspective, there's a number of technologies, that are AI-based, that help a service provider monetize the pipe."
Lakhani said Guavus' AI engine can build a picture of a group of customers in an abstracted report and fairly accurately predict what they'll do next. "You would be able to say, 'Hey, these particular users have this type of intent,' and then you combine that with other information like demographics, and you can do some really, really interesting things around that."
We'll see just how far Guavus' customers go with AI-based consumer predictions as GDPR kicks in and consumer privacy concerns are hitting an all-time high. What hasn't changed is Lakhani's ability to look beyond the here and now.
Yes, 5G is coming. Yes, networks need optimizing and they need to respond more quickly than ever to the demands consumers will put on them.
But Lakhani won't stop there. Like he did 17 years ago, Lakhani can make a case that service providers can use their networks to do more than just deliver bandwidth. Before, he was pushing the idea of helping them more wisely sort their traffic. Now, he's giving them the tools to predict what you do next.
"Business is awesome," he said, finally sitting back down. "It's actually a good place to be right now."
— Phil Harvey, US News Editor, Light Reading



(0) |