Eurobites: UK proposes new 'AI rulebook'
Eurobites: UK proposes new 'AI rulebook'
Also in today's EMEA regional roundup: ETNO bangs on about Big Tech again; CityFibre loses competition appeal; Zain earnings up.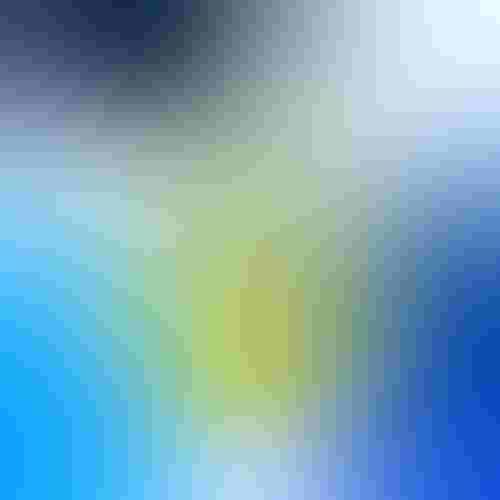 Also in today's EMEA regional roundup: ETNO bangs on about Big Tech again; CityFibre loses competition appeal; Zain earnings up.
The UK government has come up with proposals for what it calls a "new AI rulebook" which it believes offer greater flexibility than the European Union does through its equivalent AI Act. According to a government statement, the proposals "allow different regulators to take a tailored approach to the use of AI in a range of settings," contrasting with those put forward by the EU which, in the UK government's eyes, give responsibility for AI governance to a central regulatory body. Among the hotch-potch of regulators that will be asked to interpret and implement the principles of the new rulebook are communications regulator Ofcom, the Competition and Markets Authority and the Financial Conduct Authority. The European Telecommunications Network Operators' Association (ETNO) and seven other related bodies have used the start of the Czech presidency of the EU as a convenient peg on which to hang another plea for Big Tech companies to be forced by legislation to contribute their fair share to what they call the European "Internet ecosystem." ETNO and friends maintain that such action should not contravene the EU's policy of net neutrality, saying that it can be achieved "in full respect of Europe's EU Open Internet principles." The UK's Competition Appeal Tribunal (CAT) has rejected CityFibre's appeal against an Ofcom ruling on Openreach's 'Equinox' offer to Internet service providers which allowed those ISPs to receive discounts from Openreach if they met certain targets for the percentage of new orders from Openreach which are fiber-to-the-premises (FTTP), as opposed to slower legacy products. In its judgment, Ofcom concluded that the targets "did not create a potential barrier to purchasing FTTP products from alternative networks, such as CityFibre." Responding to the CAT's decision, CityFibre CEO Greg Mesch said in a statement: "Whilst the CAT has dismissed the appeal, and we have always recognised that the threshold for a successful judicial review of a regulator's decision is a high hurdle, the CAT has made significant criticisms of Ofcom … Ofcom must now be proactive in scrutinising any future Openreach offers if it is to sustain and protect investment in infrastructure competition." Middle Eastern operator Zain saw EBITDA (earnings before interest, tax, depreciation and amortization) rise 3% year-on-year in the first six months of 2022, to 320 million Kuwaiti dinar, (US$1.1 billion), on consolidated revenue that was up 10%, to KD829 million ($2.7 billion). Group CEO Bader Al-Kharafi said in a statement that "the 5G network and appealing data monetization initiatives in both Saudi Arabia and Bahrain are driving growth on multiple levels." Telefónica Tech has appointed Mark Gorton as the CEO of its UK and Ireland business. Gorton was previously vice president of sales and marketing at the company; Dominic Arcari has been poached from Amazon Web Services to take over this role. The UK may be wilting under the effects of a records-busting heatwave but that, apparently, isn't stopping Openreach cabler Justine Narusa from taking part in the Royal Welsh Wood Chopping competition in Builth Wells today (Monday). The event, it says here, will see some of the top European female competitors battle it out using axes and two-meter crosscut saws (yikes) in timed races to be titled this year's Royal Welsh Wood Chopping Champion. Don't try at this at home… Figure 1:
Put your back into it Justine – it's only 40 degrees centigrade.
(Source: Openreach) — Paul Rainford, Assistant Editor, Europe, Light Reading
Subscribe and receive the latest news from the industry.
Join 62,000+ members. Yes it's completely free.
You May Also Like
---