AT&T seems on a mission to be a zero-employee telco
AT&T seems on a mission to be a zero-employee telco
More than 10,000 jobs have been cut over the first nine months of the year at AT&T as it apparently realizes you don't need people to run a network.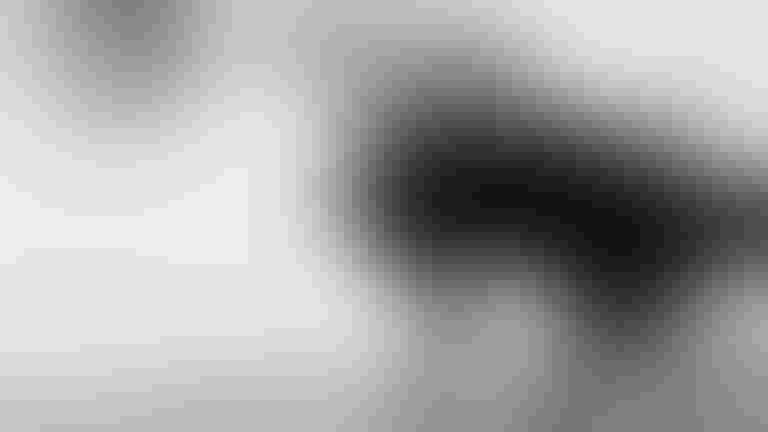 One day robots, not people, will assume their rightful place within AT&T.
(Source: AT&T)
Job cuts are now such a routine affair at the increasingly slimline AT&T that nobody bothers to mention them. The US telco is like one of those compulsive dieters who went from morbidly obese to gym fit before they turned distressingly skeletal. Last decade it employed about 280,000 people, including those it hoovered up with its bonkers $85 billion takeover of Time Warner. By the end of last year, fewer than 163,000 remained. If AT&T carries on losing weight at the same annual rate of the last four years, it will dip below the 100,000 employees mark sometime in 2025.
When will it all end? Not this year, evidently. So far in 2023 it has shed 10,200 employees, it revealed in its latest update, including nearly 4,000 in the recent third quarter alone. On paper this seems like a slowdown, considering AT&T cut 39,700 jobs in 2022. But most of those people left when AT&T realized it had all the content skills of a five-year-old with a camera phone and span off its TV assets. A recalculation of staff numbers factoring in that divestment shows the pace of cuts has accelerated.
On this basis, during the first nine months of this year, AT&T cut about the same number of jobs it did over the entirety of 2022. While telecom investors were this week aflutter about Nokia's plans to cut at least 9,000 jobs over the next three years, hardly anyone seemed fazed by the 10,000 that have disappeared from AT&T's books since the start of the year.
By contrast, investors were applauding John Stankey, AT&T's grossly overpaid CEO (US$22.9 million last year in salary, bonuses and stock) for his management efforts, which include plans to reduce costs by another $2 billion over the next three years (he already claims to have cut them by $6 billion in the last three and in an "inflationary environment," too, he proudly told analysts this week). After the latest results came out, AT&T's share price closed 6.6% higher on October 19. Nokia's fell by about the same percentage following its own update on jobs.
Worryingly, for industry employees, AT&T's rapid weight loss does not seem to have upset its ability to sell phone contracts. Or fix problems. Or build and maintain networks. In the age of online shopping, chatbots and predictive maintenance, Stankey and his remaining lieutenants seem to have quickly figured out that telcos don't really need people to run them – or, at least, they require far fewer people than they did before. The future AT&T is conceivably a cohort of antenna-carrying robots, some AI that writes code and Stankey with his feet up on the table, providing the only whiff of humanity.
Debt mountain
But for all the dieting, AT&T is hardly in superb fiscal shape. Its margin for adjusted earnings before interest, tax, depreciation and amortization – AT&T's convoluted but preferred measure of profitability – has steadily climbed as costs have been cut, rising from about 31% five years ago to 37% for the recent third quarter. Yet revenues have tumbled, and not just because of divestments. Competition from a heavyweight T-Mobile, beefed up by its merger with spectrum-rich Sprint, badly hurt both AT&T and Verizon while those two operators were messing about in media.
AT&T made $120.7 billion in sales last year, its lowest turnover in a decade, down from a high point of $181.2 billion in 2019 when it had just gorged on Time Warner. And even with all the headcount reduction, 2022's big divestment-related sales plunge meant revenues per employee fell to $741,197, from $833,485 the year before. That's considerably less than either of AT&T's chief rivals made, with both T-Mobile and Verizon pulling in more than $1.1 million for each worker.
AT&T's mountain of debt isn't getting much smaller, either. Ten years ago, when annual revenues were about $8 billion higher than they were in 2022, AT&T recorded about $69 billion on its balance sheet in long-term debt and a debt ratio of 45%. Today, its long-term debt is about $126.7 billion. It's a small improvement on the $128.4 billion it had at the end of last year. Yet AT&T was reporting a debt ratio of 55% back in June – up ten percentage points on the 2013 figure – at a time of high interest rates and inflation.
No wonder cost-cutting is such a priority. And if $6 billion in savings led to so many layoffs, then another $2 billion is likely to see further shrinkage over the next three years, even if the pace does eventually moderate. Stankey will also probably have noticed that his two main competitors look considerably more efficient on this measure. Expect the obsessive dieting to continue.
Subscribe and receive the latest news from the industry.
Join 62,000+ members. Yes it's completely free.
You May Also Like
---