Amazon Launches Alexa for Business
Amazon Launches Alexa for Business
Amazon Web Services' Alexa conversational interface is coming to conference rooms and desktops, with help from AWS partners. LAS VEGAS -- AWS re:Invent -- Amazon Web Services is looking to bring Alexa's voice automation capabilities to the office, launching Alexa for Business in conference rooms and on office desktops on Thursday.
Alexa for Business provides specialized business apps -- which Amazon Web Services Inc. calls "skills" -- and services for managing Alexa devices such as Amazon's own Echo, as well as tools for user management, Werner Vogels, AWS chief technology officer and vice president, said in a Thursday morning keynote.
"If voice is a natural way to interact in your home with home automation, why not build something for work as well?" Vogels said.
In a conference room, Alexa for Business integrates with voice devices from vendors including Cisco Systems Inc. (Nasdaq: CSCO) and Polycom Inc. (Nasdaq: PLCM) to let users use simple voice commands to start meetings. Alexa integrates with other devices in a conference room for skills such as dimming lights and lowering blinds.
Figure 1: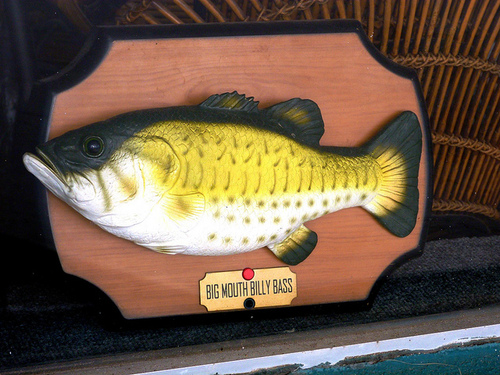 Photo by Rusty Clark. (CC BY 2.0)
Keep up with the latest enterprise cloud news and insights. Sign up for the weekly Enterprise Cloud News newsletter.
Alexa for Business will help take the frustration out of meetings, making it easier to connect laptops to devices or find a printer, Vogels said. Alexa can help automate connecting to a conference system.
"Thats why meetings always start at least ten minutes late," he said.
AWS is partnering with Teem, which provides meeting room bookings and workplace analytics to help users find alternate conference rooms if the one they're in is too small, other otherwise occupied, Vogels said.
And users can put an Echo device on their desk, to start meetings, make calls and integrate with their home Alexa to perform functions such as play their personal Spotify or Amazon Music playlists.
Alexa for Business supports Microsoft Exchange on premises, and integrates with enterprise applications such as RingCentral, Salesforce, SAP Concur, SAP SucessFactors for human resources and Informatica ERP.
The Wynn hotel in Las Vegas is putting an Echo in every room, Vogels said. Guests will be able to play music, open shades, set the thermostat, turn lights on and off and control their TV -- for example, turning on ESPN.
Other users include WeWork coworking, Vonage Holdings Corp. (NYSE: VG) and Capital One.
IT departments can use Alexa to provision and manage devices, configure conference rooms, email users and assign skills and build custom skills.
The transition to voice and conversational systems will require building back end systems that accommodate the new user interface.
Voice is a more natural user interface than keyboard, web pages and Google searches, Vogels said. "What voice will do is allow you to have a normal and natural way of communicating," Vogels said. "The surgeon in the operating room will use voice to manipulate the machinery around her instead of having to take her hands off the patient."
He added, "If you're a young Dad and your child is ill you don't want to fill out out a form on a web page. You want to scream at someone."
Voice interfaces will bring older users, who have trouble even manipulating a tablet, online. And it will also open online interactions to users in the developing world, who don't have smartphones -- at best, they have an old feature phone, Vogels said.
The Amazon Echo is a simple device in itself. The AWS cloud handles all the voice interactions, Vogels said. "All the smarts live in the cloud. This is a pure cloud product," he said.
And Alexa's voice service is not unique to Echo. Anyone can integrate Alexa into their devices, and companies such as Sonos, Hyundai, Mercedes Benz and Ford have done that.
Even hobbyists can integrate Alexa into objects. One hobbyist hacked a Big Mouth Billy Bass to turn it into an Alexa device, Vogels noted. And then the Billy Bass company turned it into a product.
The Alexa for Business announcement is a poke in Cisco's eye. That company is rolling out a voice interface for its Spark collaboration system, with a first push on automating and simplifying meetings. (See 'Hey, Spark!' Cisco Launches AI-Powered Voice Assistant for Meetings.)
Related posts:
— Mitch Wagner




Editor, Enterprise Cloud News
Subscribe and receive the latest news from the industry.
Join 62,000+ members. Yes it's completely free.
You May Also Like
---