AI Takes On Telecom Customer Service
AI Takes On Telecom Customer Service
AI-driven solutions are being used in telecommunications to support various elements of the customer experience that most CRM systems just can't handle. In our recent report, Tractica presents seven key use cases where AI will be leveraged in telecom. One of the most intriguing near-term opportunities AI can help address for service providers is improving customer experience (CX).
McKinsey recently pointed out that companies focused on CX are seeing revenue gains of 5% to 10% and cost reductions of 15% to 25% within two to three years. Leading companies are giving customers more control, faster resolution and better outcomes tied to a personal context in their interactions. Now consumers expect that kind of treatment from all companies they deal with.
AI-driven solutions are being used in telecommunications to support various elements of CX that most CRM systems are not tooled to handle. Examples include auto-adjusting network parameters, service quality detection and addressing network performance or security needs in real time.
Figure 1: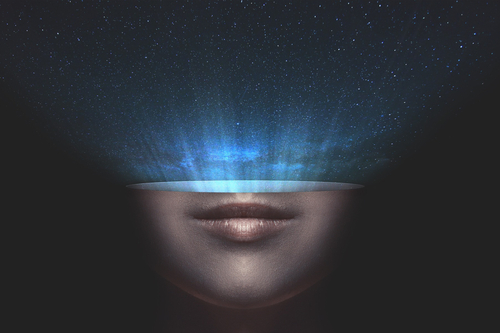 CSPs are leveraging AI in ways that both enhance CX and help automate quality of service. Network and device data can be used to predict and pre-emptively execute provisioning or other automation to optimize reliability. Ongoing qualitative and quantitative customer interactions, requests, complaints, service logs and cross-channel portals can be analyzed using machine learning (ML), natural language processing (NLP) and deep learning (DL) to detect trends or performance issues across demographics, devices, time or location. Having integrations across CRM, operations tools, call center solutions, social analytics, etc., enables AI to help CX systems convert interactions into insights across the entire customer life cycle.
A good example of AI-driven CX in telecom comes from a startup. DeviceBits is leveraging AI expertise to improve CX for service providers by delivering predictive, self-help-based customer support. The company's CEO JC Ramey told Tractica:
We started the company with the goal of changing how consumers receive support for their products and services. Our first product called Academy gives an enterprise the ability to embed a self-learning knowledge center for customers to self-serve. But we found that a lot of the users were coming from the employees in the call center, not end users. So we built a new product for them. In this solution, we built in key features with a focus on what we call trajectories, a prediction of where a customer service query may go. "This call is 90% likely to go return merchandise." Then we started to watch what was going on with chatbots. We knew customers were coming from so many channels. So we built a bot platform that is multichannel, but learns from all of the inputs/channels. The inputs include agent, self-service and bot interactions that reorder dynamically to provide the best outcome for the customer.
We found with our telecom customers that the first thing they want to do is empower the customer. How do we do this with some guard rails? What happens when the problem the end user is having is related to a network problem? We have been working with bigger cable and mobile operators to see what is going on in the network, with the goal of incorporating network visibility into self-help.
That not only helps the telecom operator to avoid the call but how to have the end user fix it themselves. So when you come home and turn on the TV, there is a message that says, "Hey, we know you have an issue, turn off your router, etc.," so they get a step-by-step instruction on what to do.
The key area where AI plays a role in the DeviceBits solution is processing the telemetry data, predicting the issue, the cost associated with the issue and the timeline for when the issue will occur.
Given how much consumers have come to depend on their individual connectivity, look for AI-driven CX to grow as a priority for service providers for the foreseeable future. (See The AI-Driven Telecom Network Is Near & Necessary.)
— Mark Beccue, Principal Analyst, Tractica
Subscribe and receive the latest news from the industry.
Join 62,000+ members. Yes it's completely free.
You May Also Like
---