With the chips down, Huawei risks losing its technical edge
Even many of its die-hard critics concede that Huawei's technology is among the best in the business.
Once pilloried as the knock-off Rolex merchant of the network equipment market, the Chinese firm is today sought out for its enticing mix of low fees and technical wizardry. A Huawei network is a Rolls-Royce engine at an affordable price.
Evidence of its brilliance came earlier this year when it produced a 5G antenna unit weighing as little as 25 kilograms. At the time, equivalent gear from Ericsson, its biggest rival, was about 15 kilograms heavier, according to Earl Lum, an analyst with EJL Wireless Research.
Huawei products designed for the all-important "mid-band" spectrum range are second to none, according to some of Europe's biggest operators. In the UK, which has just decided to ban the sale of Huawei 5G products beyond 2020, Vodafone has reportedly asked the regulator to change its 5G auction plans partly to avoid problems that could now arise with non-Chinese kit.
That competitiveness explains why Huawei overtook Ericsson in 2015 to become the world's largest supplier to communications service providers globally. But its technical edge, built partly on US expertise, could now vanish in less than a year.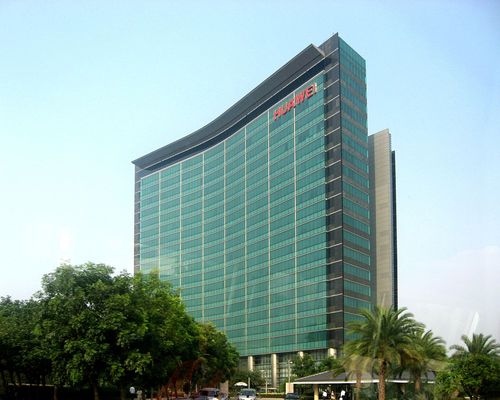 US sanctions announced in mid-May target the Chinese company's use of semiconductors made with American tools or software. Unlike earlier restrictions, which aimed at the supply of components made on US soil, they will be hard to evade.
In the two months since they were unveiled, Huawei has failed to provide any public reassurance that alternative suppliers are available. The likeliest scenario now is that it will have to fall back on lower-quality components when its current supplies run out. Several analysts expect this to happen early next year.
The prospect of a diminished Huawei, less able to meet emerging 5G demands, is a massive concern for its customers. Even if other European governments do not follow the UK's example, restricting Huawei's role on national security grounds, operators outside China are likely to shift to alternative vendors.
Foundering foundries
Under the latest restrictions, companies cannot ship Huawei-designed chips back to Huawei if the design tools or manufacturing processes use American technology.
HiSilicon, Huawei's in-house chips business, has previously bought most of the custom chips used in Huawei's 5G basestations from TSMC, a Taiwanese foundry. If, as most analysts believe, Huawei has ranked as TSMC's second-largest customer (behind Apple), then last year it accounted for 14% of TSMC's revenues, spending about 152.9 billion New Taiwan dollars ($5.2 billion) with the company, according to TSMC's 2019 annual report.
This trade is illegal under the new US sanctions because TSMC relies on manufacturing technology from Lam Research, a US business. Unless TSMC defies the US orders – and it has shown no such inclination – Huawei will have to find a different supplier.
As things stand, the serious options are limited to SMIC, a Chinese foundry, and Samsung, the South Korean electronics giant, and doubts surround both, according to Linley Gwennap, a principal analyst with The Linley Group.
Also reliant on US manufacturing technology, SMIC, as a Chinese company, would probably be more willing than TSMC to defy the US sanctions. The trouble is that its semiconductor expertise does not measure up well, says Gwennap.
Semiconductor firms make repeated mention of nanometers (usually abbreviated to "nm") when championing that expertise, and the smaller the number the better. Essentially, a 7nm process is able to cram more capability into a given space than a 14nm one.
"SMIC doesn't have 7nm capability," says Gwennap. "They are several years behind TSMC in that regard and just started on 14nm. Huawei would have to take existing designs and completely redo them to work at SMIC and in the process probably end up losing a certain amount of performance or capability because of SMIC's older technology."
While Samsung is certainly a better bet on the technical front, it also uses American manufacturing equipment. "I don't think Samsung would be willing to buck the US on that issue," says Gwennap, noting the amount of business that Samsung does in the US market.
Shifting to non-US manufacturing equipment might allow a foundry to retain Huawei as a customer without incurring the displeasure of US regulators, but Gwennap sees little sign of interest in this move from TSMC or Samsung. He also doubts there are feasible alternatives to US firms such as Lam Research and Applied Materials for the most cutting-edge 7nm technology.
In the meantime, Chinese efforts to create homegrown manufacturing technology are unlikely to bear fruit for several years. "These are very complicated machines developed over decades of evolution and to start from scratch and try to duplicate that is not impossible but will take China some number of years," says Gwennap.
SMIC to the rescue?
Not everyone is quite so downbeat. Robert Castellano, president of The Information Network, thinks SMIC could have 7nm capability by next year.
Determined to close the technology gap, the Chinese foundry is said to have ordered 7nm manufacturing technology from ASML, a European alternative to Lam Research and other American firms.
While US authorities are reportedly trying to frustrate that deal, Jeremy Thompson, a vice president of Huawei UK, may have been referring to ASML when he was recently asked by UK politicians for details of Huawei's non-Chinese semiconductor equipment options following the US ban.
"There are European companies in this space," he said. "We will share that with you."
Writing for Seeking Alpha, Castellano says a deal between ASML and SMIC would furnish China with something called extreme ultraviolet lithography (EUV), an advanced technique used for 7nm processes.
But even if the deal falls through, SMIC could conceivably use a more readily available technology called deep ultraviolet lithography (DUV), according to Castellano.
"In essence although there are cost benefits of using EUV at 7nm, DUV can readily replicate 7nm patterns," he wrote on Seeking Alpha last week. "In fact, the first-generation 7nm process of TSMC is realized by DUV in combination with multiple exposure technology."
What's more, SMIC may already have closed the gap with 7nm through a system it calls N+1, which offers major performance improvements compared with 14nm processes, says Castellano.
At the mercy of the US
But Patrick Moorhead, a principal analyst at Moor Insights & Strategy, shares Gwennap's more gloomy assessment.
"Currently, there aren't viable alternatives to Lam Research or Applied Materials for near leading-edge or leading-edge technology," he told Light Reading by email. "There are alternatives to lagging technology solutions, but they have US intellectual property inside."
Nor is manufacturing equipment the only problem. Nowadays, when semiconductors are being designed, companies rely on clever software called electronic design automation (EDA) to lay out the complicated circuitry.
HiSilicon uses the same EDA software as its contract manufacturers in this entire process, and Huawei reckons the best and most widely used technology comes from just three companies: Cadence, Synopsys and Mentor Graphics. All are US-based.
"The reason the US companies are the industry leaders, and particularly for these more advanced technologies like 7nm, is that they provide a whole pile of programs that assist you in not just designing the chip but testing the chip and making sure all the circuits function in the right way," says Gwennap.
"There are all these additional tools that sit on top of the basic chip design environment that really help manage the complexity of doing a 7nm design, and so those are the pieces you would be missing if you tried to design a chip without those US-based tools," he says.
---
Want to know more about 5G? Check out our dedicated 5G content channel here on
Light Reading.
---
Another option for Huawei would be to use chips from another designer (that is, not HiSilicon) to continue producing equipment. The most straightforward approach would be to replace its custom chips with so-called field programmable gate arrays (FPGAs).
The problem here is that Intel and Xilinx, the world's two largest FPGA suppliers, may already be off limits as US chip companies.
"Huawei is in a tough spot and at the mercy of the US for its highest-performance CPUs [central processing units], GPUs [graphical processing units] and FPGAs," says Moorhead.
Any switch to other designers would, in any case, be a massive undertaking, says Gwennap. "You would have to come up with a whole combination of chips to do something and at the end of the day it would probably be less powerful, less efficient and more costly than the custom solution."
Ian Levy, the technical director of the UK's National Cyber Security Center (NCSC), is similarly unconvinced.
"Assuming you can find someone to design a chip that's near enough to the original, the integration into the wider product is a very complex job," he wrote in a blog that sought to explain why the NCSC favored a ban. "This is a really complex engineering task."
Some kind of band aid
Huawei pleaded for more time in the run-up to the UK's ban, insisting it had the inventory to serve all the UK's 5G basestation needs.
The claim is credible. Under contracts with Chinese operators, Huawei will this year erect about half a million basestations in its domestic market. With a now-obsolete 35% cap on its UK 5G presence, it would have required inventory for no more than 20,000 basestations in the UK, says Ed Brewster, its UK director of communications.
Yet few operators would choose a vendor whose ability to meet future needs – including demand for products based on Release 16, a new set of more advanced 5G specifications – is so uncertain. "Anything new that comes out is going to be next to impossible to accommodate," says Gwennap.
He anticipates Huawei will create "some kind of band aid" that allows it to continue shipping goods at inferior quality once existing stockpiles run out.
Perhaps the company's best hope is that US authorities, possibly under different leadership early next year, agree to ease the restrictions as they try to mend bridges. "If the US keeps up the bans, it will be disastrous for Huawei," says Moorhead.
In the absence of a policy U-turn, unless Huawei can defy the odds in the next few months, and magically produce a long-term fix, it may struggle to hold onto a major part of its business.
Related posts:
— Iain Morris, International Editor, Light Reading
Like what we have to say? Click here to sign up to our daily newsletter
One of America's most loved telecoms get-togethers, The BIG 5G Event, will be returning to Austin in 2023 to host 1,500+ telecom, cloud and technology professionals — and we want you to be a part of it!
For three days, you can meet and network with leaders from every part of the North American 5G ecosystem and hear from over 150 speakers on the hottest industry topics. To apply for your complimentary pass to the event, visit this link.
PARTNER PERSPECTIVES
- content from our sponsors