 As North American operators prepare to deliver new services and enter new markets with the onset of 5G, service providers have a number of infrastructure and technology challenges to navigate before the launch commercial 5G services in 2019.
Dr. Ron Marquardt, VP of technology for Sprint Corp. (NYSE: S) , will kick off Light Reading's annual breakfast workshop at Mobile World Congress America next month with a keynote focusing on Sprint's strategy for deploying 5G, key technologies behind Sprint's Gigabit LTE and 5G architecture and the challenges and opportunities carriers face in their 5G rollouts.
Marquardt, who has been with Sprint about five years since the carrier's acquisition of Clearwire, leads a team responsible for Sprint's long-term technology roadmap, which of course, includes the carrier's focus on 5G.
"The keynote will be focused on what we're doing to roll out 5G, what advantages we see from it as a company and for our customers," says Marquardt. "I'll focus on the massive MIMO radios that are for LTE as well as 5G and the value of the spectrum we have in terms of its ability to provide a lot of capacity and a large amount of coverage when compared with either ends of the spectrum -- either 600 MHz with great coverage but low capacity or mmwave with great capacity and low coverage. We feel like we have this sweet spot in the middle there."
Figure 1: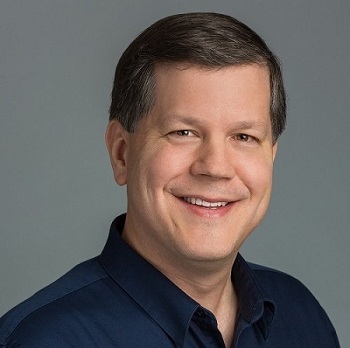 Dr. Ron Marquardt, VP of technology for Sprint, is keynoting at Light Reading's annual breakfast workshop at Mobile World Congress Americas on Sept. 12.
Massive MIMO, while a technology that's not 5G specific, will be key to 5G deployments, says Marquardt. In May, Sprint won a Leading Lights award from Light Reading for "Most Innovative 5G Strategy" as its 5G massive MIMO strategy will enable it to upgrade its radios to 5G, as well as continue to deliver 4G LTE services and 5G using the same radio. (See Leading Lights 2018: The Winners.)
"Massive MIMO is a technology we're rolling out to improve our capacity and to some smaller degree coverage of LTE," he says. "To go to 5G NR, it's simply a software upgrade of that -- using split mode so the radio will be logically split into two. Half of the radio will be used for LTE and half of the radio will be used for 5G."
During the "Deployment Strategies for 5G NR" breakfast, Marquardt will also address what he calls Sprint's sweet spot for mobile 5G -- delivering the capacity and coverage required by utilizing Sprint's sub-6 GHz spectrum and operating both LTE and 5G on the same radios using massive MIMO.
"The LTE has to be as ubiquitous and high-capacity as possible because wherever you don't have 5G, where you fall back from 5G, you want to have an experience on LTE that's significantly similar to what you would experience on 5G, as opposed to falling back to something that's one-tenth the speed, for example," he explains.
Zero in on the most attractive 5G NR deployment strategies, and take a look ahead to later technology developments and service innovations. Join us for the Deployment Strategies for 5G NR breakfast workshop in LA at MWCA on September 12. Register now to learn from and network with industry experts – communications service providers get in free!
In preparation for 5G, Sprint continues to invest in and expand its 4G LTE network to increase the capacity and coverage available today, which Marquardt says is a fundamental building block for the launch of 5G.
Marquardt also plans to address the challenges that carriers face in preparing for 5G -- both from a technology and infrastructure perspective.
"There's a concerted effort in the industry to try to streamline the zoning and permitting process for acquiring sites," he says regarding the infrastructure challenges of deploying 5G. "What's effective for macro sites is ineffective and slow for small cells and mini-macros."
To hear firsthand from Marquardt, as well as panelists Bill Stone, VP of Tehnology Development & Planning for Verizon Communications Inc. (NYSE: VZ); Derek Peterson, CTO of Boingo Wireless Inc. ; Alejandro Holcman, Senior VP of Corporate Engineering (QCES) for Qualcomm Inc. (Nasdaq: QCOM); and John Baker, Senior Vice President, 5G Business Development at Mavenir Systems Inc. -- register for Light Reading's breakfast workshop on Sept. 12 in Los Angeles at Mobile World Congress Americas. Last year, the room filled quickly so reserve your spot now to hear from these speakers and network with colleagues -- the workshop is free for all conference attendees.
Related posts:
— Kelsey Kusterer Ziser, Senior Editor, Light Reading
Subscribe and receive the latest news from the industry.
Join 62,000+ members. Yes it's completely free.
You May Also Like
---