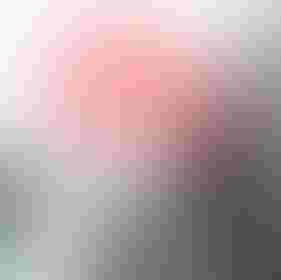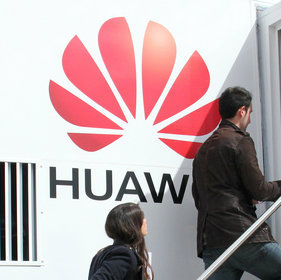 As a missile would fly, Huawei's headquarters in Shenzhen and TSMC's foundries in Taiwan are separated by about 450 miles of Chinese coastline and choppy seas. For years, Chinese renminbi flowed in one direction and Taiwanese semiconductors in the other. Reckoned to be TSMC's second-biggest customer after Apple, Huawei was responsible for about $5.4 billion of the chipmaker's revenues in 2019, roughly a seventh of the total.
But US trade sanctions introduced by Donald Trump and maintained by Joe Biden have erected an insurmountable wall between the two organizations. In essence, they mean that any chipmaker reliant on American technology cannot sell to Huawei without incurring the wrath of US authorities. As a major client of US firms like Applied Materials, which produce chipmaking equipment, TSMC is subject to the ban.
While the loss of such a big customer is bad news for TSMC, the effective blockade is nothing short of an existential threat to Huawei. HiSilicon, its own chips business, designs the componentry used in Huawei's gadgets and network equipment, and is far less dependent on US technology than Western rivals such as Nokia. But HiSilicon does not make chips. Those are crunched out by TSMC, and alternatives are as hard to find as a Chinese Communist Party (CCP) libertarian. The consequence, experts agree, is that Huawei is running out of chips.
Figure 1:
Amid a chips crisis, Chinese naval power could be on display in the South China Sea.
Its predicament is a geopolitical crisis in the making. Without cutting-edge chips, Huawei cannot supply the advanced 5G products needed for China's rollout, let alone deployments by overseas customers such as Germany's Deutsche Telekom. The widespread assumption is that some of its TSMC stock will run out by June, says Earl Lum, a semiconductor analyst with EJL Wireless Research. Setting up domestic fabs with TSMC's capability is probably a five-year project, he reckons. In one way or another, the gap forces China to act.
The nuclear option would be a Chinese takeover of TSMC's fabs, something that is hardly unimaginable given the CCP's territorial claims on Taiwan. "I am sure the Pentagon has that as a scenario somewhere in the playbook," says Lum. While the ramifications of a Chinese invasion would be far-reaching, it would be an immediate catastrophe for sectors including telecom because of TSMC's importance to companies besides Huawei. "If, for whatever reason, mainland China took over Taiwan, the US semiconductor industry would be in a lot of pain," says Lum.
The fabs and the foundry-less
To understand why TSMC is so pivotal in the telecom industry requires a brief examination of chipmaking techniques. For years, the fabs and foundries responsible for the world's semiconductors have excelled at miniaturization, cramming billions of tiny transistors into the chips used in all manner of electronic gadgets. So miniscule are these transistors that even microns, or millionths of a meter, are too large a unit to measure them. The most advanced chipmakers now deal in just a few nanometers (nm), meaning billionths of a meter. Generally speaking, a smaller measurement is shorthand for more transistors and a more sophisticated chip.
When it comes to 5G network equipment, tiny is not always optimal. "If it is pure digital, deep sub-micron makes sense, but in that digital-analog blend it doesn't," says Adrian O'Connor, the CEO of Benetel, an Irish maker of radio units. The transceivers developed by Analog Devices, one of Benetel's US partners, would not require the latest in silicon geometry design, he says.
But circuitry known as the digital front end (DFE), also used in the radio unit and provided to Benetel by Analog Devices, could not make do with less advanced processes and still be competitive, according to Lum. Huawei, he says, designs its own DFE circuitry within HiSilicon. In both cases, and for other firms in this space, the manufacture of these components is state of the art. Production of the most advanced DFEs is now done using 7nm processes.
Currently, the only foundries that have 7nm capability are TSMC and Samsung, says Linley Gwennap, a semiconductor expert with The Linley Group. GlobalFoundries, the sole foundry in the US, gave up trying to compete on transistor size several years ago, according to a new report by China Tech Threat, an advisory group, and the Coalition for a Prosperous America. Today, it makes chips based on transistors in the 22nm to 90nm range, notes report author Roslyn Layton.
Figure 2:
Inside one of TSMC's foundries in Taiwan.
"It is hard to overstate the dependence of the US semiconductor industry on Taiwanese manufacturing, and specifically the 11 fabs (as chipmaking facilities are known) of the Taiwan Semiconductor Manufacturing Corporation (TSMC)," says the report. Even Samsung is a generation behind TSMC, which is now producing 5nm chips for Apple's smartphones, says Layton. In a sign of American anxiety about silicon security, Intel this week announced plans for a $20 billion investment in its own foundries. Right now, Layton reckons it is two generations behind TSMC.
But trade sanctions mean Huawei has even fewer options than its Western rivals. The importance of American technology and the US market to Samsung probably rules out the South Korean company as an alternative. That appears to leave only SMIC, a Chinese foundry that ranks as the world's fifth largest by revenues.
In November, SMIC was added to the Entity List of organizations that US companies cannot supply, and it has not been removed under Biden. Although it might still be able to buy chipmaking equipment from ASML, a Dutch rival to Applied Materials, Dutch officials blocked a transaction between the two companies in 2019, says Gabriel Brown, a principal analyst with Heavy Reading, a sister company to Light Reading. Succoured by Chinese investment, SMIC is closing the gap with rivals, says Robert Castellano of The Information Network, in an article for Seeking Alpha. Yet its most advanced process today is 14nm.
ASML's partnerships could explain Dutch concern about sales to SMIC. Semiconductor designs rely on clever, electronic design automation (EDA) software to lay out circuitry. Huawei has previously acknowledged the best and most widely used technology comes from Cadence, Synopsys and Mentor Graphics, three US companies whose products cannot be offered to Huawei under US sanctions. ASML was trumpeting a deal with Cadence as recently as 2017.
Want to know more about 5G? Check out our dedicated 5G content channel here on
Light Reading.
Few experts think China can replicate TSMC quickly. "Unless there is some secret fab they have been working on, Huawei is still going to run out of chips before any long-term solution gets implemented in China," says Lum. Even in China, where access to land, people and resources may be less problematic than elsewhere, setting up a foundry that can rival the world's best would take several years.
The location of TSMC's foundries, and its involuntary role in the US campaign against Huawei, must unsettle some of the Chinese vendor's rivals. While the identity of the chip makers used by Ericsson and Nokia seems to be a closely guarded secret, analysts think the Nordic 5G vendors are also reliant on TSMC given the absence of local manufacturers.
"When I was in semiconductors, it was a massive concern that Europe basically gave up the race," says Benetel's O'Connor. "We do look at supply chains, but today so much roots back to TSMC and GlobalFoundries and Samsung, and that is really it. If something significant happens, there will be far larger companies than us that have a serious problem."
Figure 3: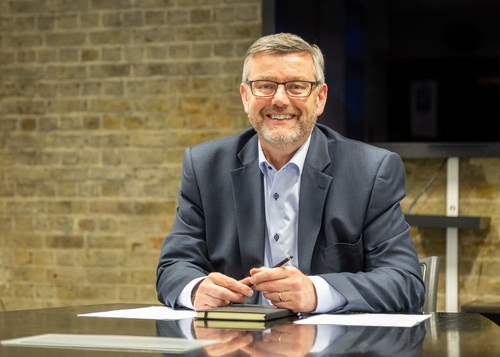 Benetel's Adrian O'Connor says Europe gave up the chipmaking race.
Concern that extends beyond telecom explains why governments in Europe and the US are taking an interest. The European Commission recently set a target of producing 20% of the world's semiconductors by 2030, twice the amount it makes today. US authorities have brokered a deal under which TSMC is to build new semiconductor fabs in Arizona. It is hard to believe Intel, which is setting up its foundry business in the same US state, did not come under some political pressure to act.
But none of these facilities will arrive fast and Lum thinks governments underestimate the challenge. "Who is going to pay $40 billion to $50 billion a year to create a foundry that is equivalent to TSMC for Europe?" he says. "You would want a place with a lot of land that is pretty cheap, and the other problem is how you are going to train people to work in a wafer fab." Most people with expertise are now in their 50s, he points out, and it is doubtful many university graduates in developed countries would today seek this type of employment.
Running on empty
A Chinese invasion of Taiwan is something of a doomsday scenario. Far likelier in the short term is engagement with the new US administration and tit-for-tat moves that exert pressure on the US. China has already imposed tariffs on imports from the US and regularly stands accused of currency manipulation. More of the same could be expected.
The surprise is that Huawei, after some histrionics last year, has not been sounding the alarm about supply constraints affecting its networks business. Its only acknowledgement of a crunch has come in regard to the handset business. "Our shipments of high-end phones have declined because of a lack of chip supply," said Ren Zhengfei, Huawei's founder, during a press conference last month. Data from Counterpoint Research backs up the assessment. Last year, Huawei shipped about 188 million phones, a fall of 21% since 2019. Yet other parts of Huawei are thriving, Ren insists. "Our sales revenue and profits in 2020 were higher than last year's [meaning 2019]," he said.
Figure 4: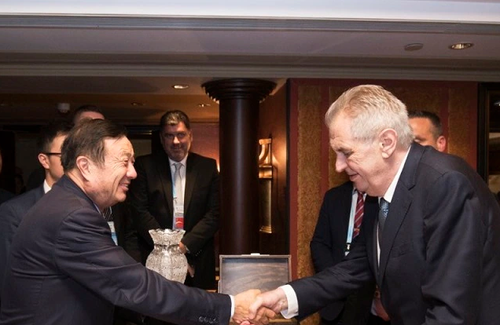 Huawei's Ren Zhengfei greets Czech President Miloš Zeman in Beijing.
Earlier stockpiling on the networks side probably explains why that has not encountered similar problems to the devices business, which has been hurt by a more recent tightening of sanctions, cutting it off from companies besides TSMC. Indeed, it is possible those restrictions left Huawei with wafer capacity it could not use for its smartphones, says Lum. An alternative would have been to allocate those to networks and run them through TSMC's fab before September 15, when sanctions took effect.
TSMC, for its part, has been clear that it stopped shipping to Huawei in accordance with US rules. "For the 4Q shipment to Huawei, the ban, the regulation, already says that after September 17, zero," said Che-Chia Wei, TSMC's CEO, on the October earnings call, before Wendell Huang, his chief financial officer, corrected the date to September 15.
In the meantime, Huawei has been able to count on a 5G spending splurge by China's operators, which have apparently bought an astronomical 700,000 basestations so far. Outside China, relatively few governments have been as aggressive as Australia, Sweden or the UK and banned Huawei outright. Euros have flowed from sizeable customers like Deutsche Telekom and smaller ones such as KPN, the Dutch incumbent, which switched from Ericsson to Huawei as a mobile infrastructure vendor in 2019.
Two things to look out for are the inventories row in Huawei's forthcoming annual report and the division of contracts in China's next 5G tender, expected imminently. Inventory and contract costs soared to about $25.7 billion in 2019, from $14.8 billion in 2018, due to stockpiling. As for the 5G tender, any sign of a lower share for Huawei, which normally divides the bulk of work with Chinese rival ZTE, could point to constraints.
Yet in countries that have imposed no restrictions on Huawei, remarkably few customers seem worried. Deutsche Telekom has forged ahead with a 5G deployment as if the Trump era had never happened. Babak Fouladi, KPN's chief technology officer, also displays little anxiety about access to high-quality products. "We look at it quite a bit as far as stock supplies go," he told Light Reading last month. "Their products are still around for a lot of operators."
Figure 5: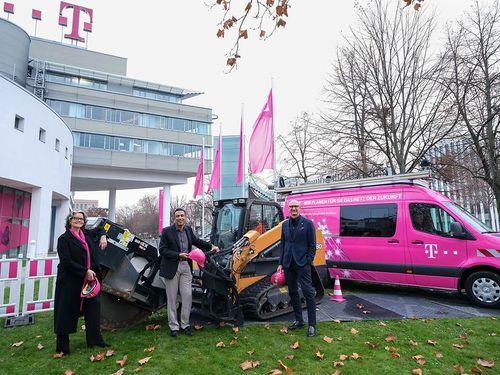 Deutsche Telekom CEO Timotheus Höttges (right) has been happy to rely on Huawei.
In contrast, nervousness about the impact of US sanctions was partly behind the UK decision to outlaw Huawei in future. Writing in a detailed blog last July, Ian Levy, the technical director of the country's National Cyber Security Centre, said "it seems that Huawei's long-term ability to build products using state-of-the-art technology has been severely affected."
Component shortages are unlikely to hurt either Deutsche Telekom or KPN immediately. The German telco, in particular, seems to have built most of its 5G network in double-quick time compared with other large European operators, leaving unserved areas to be covered by Ericsson, its second supplier. But it may struggle to upgrade or fix Chinese parts of its network in future if Huawei runs out of stock. And Chinese operators would take priority if supplies were low, says Lum. "Germany would not be at the top of the list of customers for Huawei."
One possibility is that China tries to evade US sanctions by establishing a new company into which Huawei's assets, but not its senior executives, are shifted. There is already precedent for this move with the creation in 2018 of CICT, says Lum. That merger between Datang Telecom and Fiberhome Technologies was also a "back-up plan" in case ZTE did not survive a previous round of US sanctions, he believes. Even more recently, Huawei has sold its Honor smartphone brand to a consortium of Chinese investors that is not on the US Entity List.
Ghost Fleet, a 2016 novel, depicts a world-war scenario where US fighter planes are traceable from China because of the chips they use. Outside the pages of fiction, global ructions involving something as mundane as semiconductors might have seemed far-fetched just a few years ago. On today's post-Trump, pandemic-hit planet, the chips dilemma means all bets are off.
Correction: The original version of this story mistakenly identified Marvell as the provider of the digital front end in Benetel's radio unit. It has now been corrected to Analog Devices.
Related posts:
— Iain Morris, International Editor, Light Reading
Subscribe and receive the latest news from the industry.
Join 62,000+ members. Yes it's completely free.
You May Also Like
---