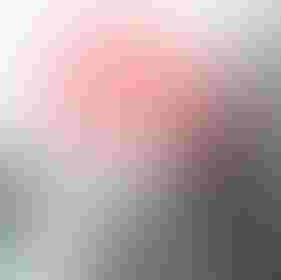 For years, Huawei has been trying to raise its profile in the West. Well known in industry circles as the world's biggest maker of the boxes and antennas that make up today's telecom networks, it has never enjoyed the same recognition as the US tech giants, despite its recent push into smartphones. Having a name that is hard(er) for Westerners to pronounce has not helped: Attempts at it by those unfamiliar with the company suggest links to the Hawaiian Islands, or sound like a sporting battle cry from the north-east of England.
But citizens from Vancouver to Volgograd are suddenly trying to get their lips around the requisite vowels. Unfortunately, for Huawei, they are doing it for all the wrong reasons. Last week, the company's chief financial officer, Meng Wanzhou, was arrested in Canada at the behest of US authorities. Allegedly owning more passports than Jason Bourne -- at least seven, according to prosecutors -- she is accused of covering up business deals with Iran, in breach of US sanctions, and could spend up to 30 years in a US jail if found guilty. China has angrily demanded her release and threatened Canada with retribution. Meng has swiftly become the central figure in a major diplomatic spat, and Huawei's name is plastered across more newspaper headlines than it ever managed with a smartphone launch. (See Canada Arrests Huawei CFO – Report, Huawei CFO Committed Sanctions Fraud, US Alleges – Reports and China Slams Huawei CFO's Arrest, Huawei 'Not Aware of Any Wrongdoing'.)
Figure 1: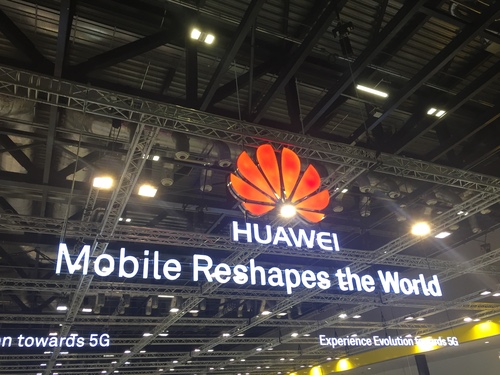 Meng's arrest, however, simply marks an escalation of a long-running US campaign against Chinese vendors Huawei Technologies Co. Ltd. and ZTE Corp. (Shenzhen: 000063; Hong Kong: 0763). Neither has been able to operate freely in the US market since 2012, when a government report first described them as a threat to national security. More recently, the US has been leaning on Western allies to shut them out of 5G deals. Charged with violating sanctions against Iran earlier this year, ZTE was temporarily banned from acquiring any US components, and nearly went out of business. It is now fighting to overcome the doubts of existing customers. (See Amid the rubble of L'Aquila, ZTE tries to rebuild.)
The backlash against the two firms is clearly part of a geopolitical struggle between the US and China over the technology that will underpin the future global economy. Just as oil shaped the geopolitics of the 20th century, countries are now battling over the software and network tools that will let them move and exploit huge volumes of data about people, organizations and machines. For the superpowers of China and the US, falling behind in 5G or artificial intelligence would be akin to a military defeat.
After sinking their talons into ZTE, hawks in the US administration are now swooping on the far juicier Huawei, which threatens to carry its 4G dominance into the 5G era. Their case against the company rests on three broad tenets. The first is that Huawei, like other Chinese firms, has made a habit of ripping off US innovation and effectively stealing US intellectual property. Second, they argue, Huawei is a "bad actor" that has scant regard for international law and sells gear to blacklisted regimes, such as Iran. Finally, it is seen as a major threat to security: Using "backdoors" in Huawei's products, the Chinese government could spy on the West, say hardliners.
Figure 2: The Inexorable Rise of a Chinese Champion ($M)
Source: Huawei. Note: All currency conversions are at today's rates.
Unlike ZTE, which pleaded guilty to the second of these charges and paid hefty fines to lift the components ban, Huawei vigorously refutes all the accusations. But there is little sympathy for its plight in industry circles. Even if the "copycat" label is no longer justified, a Huawei employee was caught red-handed snooping on a competitor's circuit boards back in 2004, as reported by Light Reading at the time. One industry executive who recently spoke with Light Reading on condition of anonymity said network boxes from Huawei were nearly identical to older equipment from Cisco Systems Inc. (Nasdaq: CSCO) as recently as five years ago. "It was as if they had just switched the logo," he said. (See Huawei in Spying Flap.)
Nor, presumably, would US prosecutors have pushed for Meng's arrest unless they had compelling evidence against her. While China continues to howl in protest about the violation of Meng's human rights, Huawei has merely said it is "unaware" of any wrongdoing and remains confident the US and Canadian justice systems will arrive at a fair conclusion. As the full details emerge in court, and are published in the world's newspapers, the statements from Huawei's press relations team will be worth monitoring.
Of all the various charges, the security issue has provoked the most debate and is perhaps the chief concern outside the US market. There has never been any clear, published evidence that Huawei's equipment is somehow less "safe" than gear from Western rivals, or that Chinese spooks have inserted spyware in Huawei products. But that is perhaps not the point. If vast pools of data about people, organizations and machines become tomorrow's most valuable commodity, the companies that deal in this data will be the world's most powerful. That one of these companies is Chinese -- and may be forced to share information with the Chinese state -- must unnerve anyone concerned about China's system of government and intentions toward the West.
There are also concerns in the US, particularly among politicians and industrialists, that a Chinese company could be the dominant global supplier of the 5G networking systems that will essentially act as the digital foundations for businesses of all types -- even if all security concerns were dispelled, these stakeholders would be unhappy to see Huawei play such a pivotal global role.
Whatever its rights and wrongs, the campaign against Chinese vendors could damage a telecom market that depends on global supply chains and competition. In the worst-case scenario, the sector would become balkanized as government restrictions force equipment vendors to retreat behind regional or even national boundaries. That could drive up prices for telecom operators and delay the rollout of next-generation networks, hampering economic growth in other sectors. But the impact on Huawei and ZTE would be most severe.
Next page: The four horsemen of the Huawei apocalypse
The four horsemen of the Huawei apocalypse
In the short term, Huawei could be hurt in four ways by US hardliners: fines and related penalties for violating sanctions; a ban on its purchase of US components; a jail sentence for Meng; and exclusion from Western markets.
Fines and related penalties
When US authorities originally charged ZTE with violating sanctions against Iran and North Korea, their first move was to fine the company nearly $1 billion and force it to make staff changes. After further wrongdoing by ZTE, the US agreed to lift its components ban if the Chinese vendor would pay another $1 billion fine, replace its entire senior management team and be subject to greater US oversight in future. (See ZTE in Existential Crisis as It Slams 'Unfair' US Ban, Considers 'Judicial Measures'.)
These measures have taken a heavy toll. This year, ZTE expects to rack up a $1 billion loss and has had to spend a huge percentage of revenues on research and development to remain competitive. Yet its recent third quarter was not so bad. ZTE managed a small net profit of $81 million and its sales were only 14% lower than in the year-earlier quarter, at roughly $2.8 billion, as customers resumed business. (See China's ZTE Expects $1B Loss This Year After US Sanctions.)
This could dissuade US authorities from trying to fine Huawei, which has far greater financial muscle than ZTE. Even the heftiest fine might have little impact, especially as Chinese authorities are likely to prop up Huawei in response. The futility of fining technology giants is shown by the European Commission's efforts to penalize companies including Google (Nasdaq: GOOG) and Microsoft Corp. (Nasdaq: MSFT), neither of which has been seriously hurt by EC fines. Moreover, ZTE did not pay fines until it had accepted culpability. Huawei currently shows no sign of doing so. Unless it is genuinely shaken by the threat of far tougher sanctions, it might never. (See Pinpricks & Big Sticks: An Anatomy of Telco & Tech Fines.)
Components ban
Those sanctions could include a ban on the sale of US components to Huawei. It was precisely this penalty that nearly destroyed ZTE after it was charged with including US components in network equipment it sold to the blacklisted countries of Iran and North Korea. If Huawei is eventually charged with similar violations, a ban on component sales would seem a logical next step.
However, while ZTE is thought to rely on US components for about 80% of its products, Huawei appears to be far more self-reliant. It owns a fabless semiconductor firm called HiSilicon and is now challenging US-based Qualcomm Inc. (Nasdaq: QCOM), the world's biggest manufacturer of smartphone chips, in hardware for artificial intelligence. In some of its latest smartphones, its own chip technology has squeezed out Qualcomm, say analysts. Although a US ban would damage Huawei, it would not threaten its survival. Undoubtedly, it would also drive the Chinese to wean themselves entirely off US supply chains. (See Qualcomm's $100M Plan to Seed AI in Devices and Huawei Commits Up to $20B for Annual R&D, Fleshes Out AI Pitch.)
Another downside is that it might cripple certain US component makers. An optical specialist called NeoPhotonics Corp. (NYSE: NPTN) generates about 40% of its sales from Huawei and has watched shares tumble as US authorities have turned the screws on the Chinese. Its share price fell 16% in New York on December 6, to $6.49, following news of Meng's arrest, and is down from $9.06 in August. Others that look dangerously exposed are Oclaro Inc. (Nasdaq: OCLR), Lumentum Holdings Inc. and Finisar Corp. (Nasdaq: FNSR), each of which derives between a tenth and a fifth of its revenues from Huawei, according to financial analyst firm MKM Partners (Lumentum closed an acquisition of Oclaro around the time this article was published). Given the previous measures against ZTE, however, the fate of these specialists does not seem to be a major concern for the US administration. (See US Ban on Huawei Would Trigger Turmoil in Telecom Industry.)
Jail for Meng
Currently detained in Canada, Meng Wanzhou stands accused of fraud. According to prosecutors, she is supposed to have helped establish an "unofficial subsidiary" in Hong Kong called Skycom Tech. Between 2009 and 2014, Skycom allegedly carried out work in Iran in breach of US sanctions. Meng was personally connected to a scheme that "tricked" US banks into business dealings with Skycom, reports the New York Times.
The decision to pursue Meng shifts the entire affair into dangerous political territory. She is not only one of the company's top executives but also the daughter of Ren Zhengfei, Huawei's founder and a former officer in the Chinese army. A drawn-out court case would be a humiliation for the Chinese. But a jail sentence for Meng could deal the biggest blow to US-China relations in decades. Imagine the outcry if a senior executive at Google or Microsoft were imprisoned on what the US regarded as trumped-up charges designed to ruin the company's business.
Nevertheless, US prosecutors would presumably not have taken such risky steps without a strong case against Meng. Her ultimate conviction on fraud charges might implicate other Huawei employees in wrongdoing and seriously tarnish the company's reputation. One possibility is that Huawei moves to distance itself from Meng, dumping the blame for any dubious activity squarely on her shoulders. Given her parentage, and the current Chinese reaction to her arrest, this may seem unlikely. Yet Huawei has been far more guarded than China's authorities in its public statements about the case. If the unthinkable happens, and Meng ends up in a US jail, the company's only alternative to cutting her loose will be to portray her as the victim of a huge miscarriage of justice. That might go down badly with partners worried about their own corporate reputations.
Banned from the West
In the meantime, the governments of various countries in Asia, Europe and even North America are reviewing their own relationships with Huawei. Convinced that Huawei is a threat to national security, Australia and New Zealand have already excluded it from their 5G markets. Canada is apparently under pressure from US authorities to follow suit, while Japan's government is now reported to have banned Huawei from tendering for government contracts. In Europe, security officials in both the UK and Germany have raised concerns about Huawei. (See Australia Excludes Huawei, ZTE From 5G Rollouts, US Senators Urge Canada to Ban Huawei – Report and New Zealand blocks Huawei from 5G deal with Spark.)
A Huawei spokesperson says US authorities are now actively lobbying European governments to block it. The use of Huawei in national telecom networks would compromise the "Five Eyes" partnership, under which Australia, Canada, New Zealand, the US and the UK share intelligence on crime, espionage and terrorism, according to Huawei's critics. Outside this alliance, the US is said to have raised concern about Huawei's presence in countries where US troops are currently stationed, including South Korea.
Want to know more about 5G? Check out our dedicated 5G content channel here on
Light Reading.
Even where there is no official ban, the risk to Huawei is that customers pre-emptively turn to other suppliers. The UK's BT Group plc (NYSE: BT; London: BTA) was last week revealed to have begun stripping Huawei out of its core mobile and optical networks. It will also prevent Huawei from tendering for core 5G or mobile edge computing work, said a BT spokesperson. BT insists this is not a knee-jerk reaction to the latest developments but a move that began in 2016 when it bought EE, a mobile operator then heavily reliant on Huawei. BT's efforts to keep Huawei out of its intelligent network core date back to 2006, the operator points out. (See Huawei Cut Out of BT's Mobile Core, Optical & Edge Plans and BT Is Stripping Huawei From its Mobile Core Network – FT Report.)
That is hardly reassuring for Huawei, though, as operators begin to invest in 5G networks. This forthcoming technology has triggered anxiety because it will connect more than just people and could eventually be used to link up all sorts of machinery and objects, including critical infrastructure. In the core of the network, a vendor could potentially access important IT systems as well as information about customers. If BT is so desperate to extract Huawei from this part of its network, then other European operators may have the same misgivings.
Provides DWDM optical, 4G RAN and 4G core equipment and is also supporting BT's deployment of an all-fiber network, although BT is stripping Huawei out of the optical and mobile core networks and will not use it for 5G core or mobile edge computing gear.

Decided earlier this year to build a 5G RAN with Huawei rather than Nokia or Samsung, which it has used as suppliers of 3G and 4G RAN equipment.

Is one of the main 4G RAN suppliers in Germany and also understood to play a role in the core network.

Germany, Spain, Latin America

Struck a deal in early 2017 for the "large-scale" deployment of a virtual EPC as part of the operator's UNICA program.

Supplies 4G RAN equipment and recently struck a deal to support Altice's deployment of a 5G network.

Both are reported to use Huawei as mobile network providers and would face costs of about $1 billion if they were forced to replace Huawei with another provider in the 5G era, according to Canadian press reports.

Signed a 5G small cells deal with Huawei earlier this year and has also teamed up with it to provide SD-WAN technology to its business customers.

Announced a "global framework agreement" with Huawei in 2016 covering enterprise markets and relies on the Chinese vendor as a supplier of NB-IoT equipment in some markets.

Uses Huawei as a 4G RAN equipment supplier and this year became the only one of South Korea's three national mobile operators to start buying 5G gear from the Chinese firm.

Source: Huawei, operators, news reports.
The big question is whether European governments and operators will accede to US demands. With countries like France and Portugal showing little immediate sign of bowing to any US pressure, the Portuguese subsidiary of French mobile giant Altice struck a 5G deal with Huawei just a few days ago. But Germany appears to be divided on the issue, and Deutsche Telekom AG (NYSE: DT), its biggest operator, is a major Huawei customer. Asked if it had contingency plans in the event of a Huawei ban, a spokesperson said Deutsche Telekom maintains relationships with numerous vendors, adding that any supplier restrictions could hold up network deployment. (See Europe's Telcos Fret as Walls Close In On Huawei.)
Analysts who have spoken with Light Reading warn of a potential domino effect, as moves against Huawei by one country or operator spur others to act in a kind of panic-driven sell-off. Huawei generates about half of its sales outside China, and a sizeable chunk in Europe, and so this response would probably do the company more long-term harm than anything else. In the most extreme case, Huawei could find itself catering only to operators in China and countries outside the US sphere of influence. With all that is going on, some loss of market share will be hard to avoid. The uncertainty is just how much it will suffer.
— Iain Morris, International Editor, Light Reading
Subscribe and receive the latest news from the industry.
Join 62,000+ members. Yes it's completely free.
You May Also Like
---