How Nokia bounced back from its 5G chips stumble
How Nokia bounced back from its 5G chips stumble
The Finnish equipment vendor's competitiveness has improved dramatically since it named Broadcom, Intel and Marvell as partners in 2020.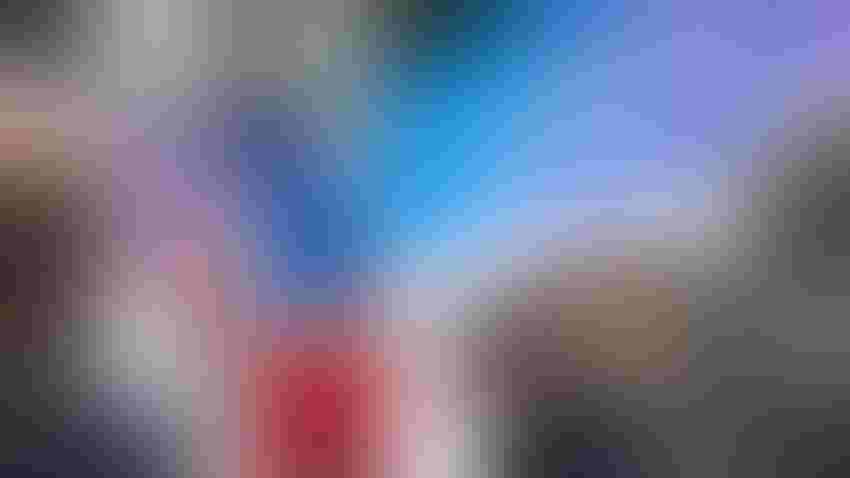 Nokia shows off 5G network equipment at this year's Mobile World Congress.
(Source: Nokia)
When Veijo Kontas was asked to take charge of Nokia's system-on-a-chip (SoC) business in 2019, the Finnish equipment vendor was on its knees. Under former mobile boss Marc Rouanne, succeeded by Tommi Uitto in late 2018, it had stumbled awkwardly in 5G after some unfortunate chip moves. A long-serving Nokia executive with a background in semiconductors, Kontas was effectively tasked with putting Nokia's largest business group back on its feet. "I was saying we had to run like hell, but we can run more smartly," he recalled. "In 2019, I think I had zero holidays."
The details of Nokia's problems began trickling out after Rouanne's departure. There are still gaps in the story, but much of the blame fell on a decision to use Intel. The US semiconductor giant had been lined up to produce purpose-built silicon based on 10-nanometer designs for Nokia's 5G network equipment, and there appeared to be no fallback for these customized chips. When Intel ran into 10-nanometer production delays, Nokia became a high-profile victim.
"That was one thing," said the soft-spoken Kontas when asked if the main problem was Nokia's heavy reliance on a single supplier. What happened next was effectively a stopgap to ensure the company had something it could sell. "We saw that 5G was coming a little bit faster than estimated and we started to use FPGAs," Kontas said.
Standing for field programmable gate array, an FPGA is a semiconductor alternative to an application-specific integrated circuit (ASIC) or SoC. At the time, FPGAs held a big attraction. "They are good for time to market," explained Kontas, meeting reporters at Nokia's Oulu premises earlier this week. "You can do a design in nine months, and an SoC takes two years."
Unfortunately, those FPGAs – which Nokia is known to have sourced at least partly from Xilinx (now owned by AMD) – are also power hungry and expensive. By the third quarter of 2019, the gross margin at Nokia's networks business had shrunk by five percentage points since the year before, to just 29%. That squeeze was blamed on "high 5G product costs" in Nokia's financial reports. Struggling to compete on price and performance, the company lost market share. Amid government warnings about risky Chinese vendors, panicky telcos foresaw the prospect of an Ericsson monopoly.
If this all now seems like ancient technological history, barely worth recounting, it forced Kontas and his team to think very carefully about their 5G chips strategy. The consequences of the decisions they took then are still with Nokia today. As it works on developing more advanced 5G systems, and starts to invest in 6G, the competitiveness of the chip partners it chose is paramount. The experiences several years ago show that changing vendors could be painfully disruptive.
Marvell avenger
Under the guidance of Kontas, Nokia eventually picked three US chipmakers, and their precise roles are clearer after this week's update in Oulu. For the radios themselves, Broadcom was chosen. In the area commonly referred to as baseband, where much of the computation occurs, Nokia decided to stick with Intel for the radio access network (RAN) functions classed as Layers 2 and 3. And for Layer 1, the most demanding software, it settled on Marvell. Importantly, each player caters to a different need.
From an outsider's perspective, this all makes Nokia look highly dependent on three foreign entities, each of which provides something the others do not. Yet the company naturally believes its moves were smart and that Broadcom, Intel and Marvell will figure in its 6G development as well. "For the leading SoCs, we need to work with the best, and I think those are the best," said Kontas, when asked if Nokia would consider changing suppliers in future. "Of course, we never know how it will look two or three years from now, but they are the best."
When it comes to supplier lock-in, an ongoing bother for telcos, there is perhaps less reason to worry about Intel. In the upper layers of the RAN, software and hardware are relatively independent, meaning the same code could be deployed on a different chip more easily than in other parts of the network.
"It is a little bit easier the higher you go," said Kontas. "There is more general-purpose software, and it is running on Linux." Alternatives could feasibly include AMD, which relies on the same x86 architecture as Intel, together with manufacturers using the blueprints of Arm, the UK-based designer better known for its presence in smartphones.
But Nokia does not enjoy the same independence in Layer 1, where there is a tighter pairing between hardware and software along with the use of more proprietary code supplied by Marvell. "They deliver their own software for the SoCs, so we work pretty closely together," said Kontas. Given this, any switch to another vendor would necessitate rework and be harder to manage than a move away from Intel in Layers 2 and 3.
Nokia has a few hedges. For a start, it has ensured that all the intellectual property relating to radio technology is under its full ownership. It also uses abstraction layers to minimize the amount of rewriting it would have to do on the software side. "We have these software APIs and then if the supplier changes you change the software under the APIs," said Kontas. Having spent years in the industry, he knows only too well that suppliers can disappear. "Sometimes things do change, and companies may be acquired," he said. "We have seen lots of consolidation, and we haven't seen the end of it."
Cloud clash
Today, Nokia has no obvious regrets. "They had an existing Layer 1 solution," said Kontas of Marvell. "We could get it faster to market compared with Intel." Market share stabilized as Nokia phased out the FPGAs and introduced SoCs under its ReefShark brand. Recently, it has cited market share gains in both India and Europe.
Nokia is also using the Marvell silicon with its emerging cloud RAN portfolio. Detractors insist this is effectively a carveout – that Layer 1 cannot be considered a part of the cloud if it does not use general-purpose processors and common software tools – but Nokia says it guarantees feature parity with purpose-built kit and means there is only one development track.
Ericsson, Nokia's main rival, has gone in the opposite direction for cloud RAN, putting Layer 1 software on Intel's central processing units rather than the ASICs it develops for purpose-built 5G. The same code can be deployed on AMD chips, says the Swedish company, making the whole setup more "open." But aligning this with the ASIC-based 5G products will be difficult, critics respond.
Above all, perhaps, Nokia wanted a chipmaker it felt would adapt well to future demands, including 6G. "In time, operators will expect some kind of 6G upgrade," said Tero Kola, Nokia's vice president of product management. "It may sound like 6G is far away, but we already need to work seriously on that." Nokia has started planning for Marvell silicon based on 3- and 2-nanometer designs, compared with the 5-nanometer chips it currently buys.
Chip options are limited for Nokia and its rivals, big or small. Better known for their activities elsewhere, Nvidia and Qualcomm both offer Layer 1 silicon as alternatives to Intel and Marvell. Yet each company seems to bring an even bigger chunk of the software, encroaching on Nokia's role in that area. Furnished with its Xilinx acquisition, AMD also remains "interesting," said Kontas.
But the manufacturing side features even less choice for the cutting-edge silicon that Nokia demands. "We all know that Taiwan is the key today," said Kontas, noting the outsized role that Taiwanese foundry TSMC plays in the market. "They will expand to Europe and the US, and Intel will be expanding to Europe, and I think that will help. But right now, of course, there is a limitation if something happened to Taiwan." Fingers crossed.
Subscribe and receive the latest news from the industry.
Join 62,000+ members. Yes it's completely free.
You May Also Like
---