Eurobites: Swedish court allows Huawei back in the 5G game

Comment (0)
Also in today's EMEA regional roundup: Ericsson announcement prompts shares plunge; Telia launches FWA 5G in Norway; France's OVH strikes cloud deal with Google.
The Swedish communications regulator, PTS, has applied the brake to the country's 5G spectrum auctions after a Stockholm court effectively reversed its decision to ban Huawei from the process, at least for the time being. As Reuters reports, Sweden last month followed in the footsteps of the UK and others by banning Huawei's gear from its 5G network, asking companies taking part in 5G auctions to remove any existing components from the Chinese vendor by January 1, 2025. Last week, however, Huawei appealed the decision. (See No Huawei for bidders in Sweden's 5G auctions.)
Shares in Ericsson dropped 4% during mid-morning trading in Sweden after the equipment maker said it would aim for higher profitability in the long term without adjusting targets for the 2022 fiscal year. That may have disappointed investors hoping the ejection of China's Huawei by various European governments and service providers would have prompted Ericsson to be more bullish. In a statement, the company said its long-term goal was an earnings margin (after interest, tax and amortization) of 15-18%, excluding restructuring costs. This year it is aiming for an operating margin of 10% and it expects to increase that to 12-14% in 2022, excluding restructuring. One risk flagged by the company is a Chinese response to the Swedish government's recent Huawei ban. If China decides Western vendors are unwelcome, Ericsson could immediately lose the source of its recent 5G growth.
Telia is bringing fixed wireless access (FWA) 5G broadband to Norway, beginning its rollout in the city of Trondheim before gradually opening for orders depending on the reach of its 5G coverage. Initially, downlink speeds of 100 Mbit/s, 200 Mbit/s and 300 Mbit/s will be offered, though Telia promises "even higher speeds" in the future. Telia already offers 4G-based FWA to customers in certain areas of Lithuania, Estonia and Sweden.
France's OVH has signed a deal with Google under the terms of which OVH will resell Google's cloud software and services to customers wary of sharing their data with a US company. As Bloomberg reports (paywall applies), customers will be able to access Google's cloud services over OVH's physical infrastructure, with a guarantee that their data will be stored on European soil.
Nokia has deployed an industrial-grade private wireless 5G campus network at the Nuremburg development center of MYNXG, an unpronounceable industrial IoT specialist. MYNXG will use the network to develop new secure offerings for the IIoT, as well as to carry out testing of equipment and sensors for a range of OEM and customer projects.
In similar territory, Orange has teamed up with tech company Lacroix to explore the potential of 5G at Lacroix's electronics plant in Montrevault-sur-Evre, France. For the project, Orange designed and deployed an indoor 5G network based on Ericsson gear and comprising four indoor 5G antennas and a virtualized network core.
Swisscom has chosen France's Ekinops to supply a new virtualized network offering on uCPE (universal customer premises equipment) for enterprise customers. The full deployment of the software within Swisscom's live network will start in early 2021.
Middlesbrough is the latest UK city set to benefit from CityFibre's gigabit rollout. The project, which represents an investment of £42 million (US$55.6 million) on the part of the altnet, is due to go live in 18 months' time.
CityFibre's larger rival, Openreach, has brought its gigabit fiber offering to Kilmarnock, Scotland. More than 20,000 homes and businesses will be able to access the Openreach service, should they so desire.
UK cable operator Virgin Media has launched a new TV service, Virgin TV 360, which is based on Liberty Global's Horizon platform. Features include voice search and the ability to record six programs while watching a seventh. And who doesn't need that?
BT has appointed Bridget Lea as managing director of commercial for its consumer division, following the departure of Ettiene Brandt. Lea joins BT from supermarket chain Sainsbury's, though prior to that she was at O2 for almost six years.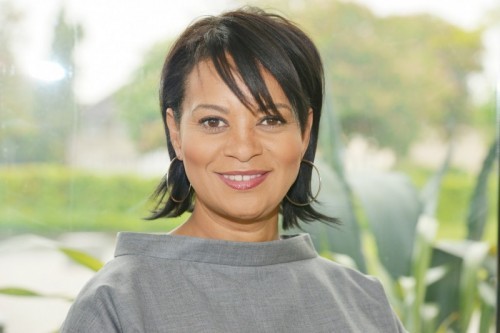 Giffgaff, the no-frills MVNO that uses O2's UK network, has launched an advertising campaign to encourage Brits to recycle their unwanted phones rather than letting them sit gathering dust in drawers or, worse, consigning them to landfill. As Campaign reports, some of the money raised by the initiative will be donated to local charities.

— Paul Rainford, Assistant Editor, Europe, Light Reading. Additional material by Iain Morris.
EDUCATIONAL RESOURCES



PARTNER PERSPECTIVES
- content from our sponsors
GUEST PERSPECTIVES
- curated contributions