Eurobites: Ericsson, Deutsche Telekom catch the wind for 5G
Also in today's EMEA regional roundup: Three UK updates on 5G progress; TIM/Open Fiber latest; Netflix settles tax dispute with Italy.
Boffins at Ericsson and Deutsche Telekom have added a wind turbine to an experimental live 5G radio site in Bavaria which, say the companies, is capable of providing up to 5kW of additional power. The site has already been equipped with solar panels since the renewables trial began more than a year ago. Initial tests showed that on windy days, more renewable energy could be generated than was consumed by site operations. The Ericsson Power System provides the necessary voltage conversion, with the joint control of the two power sources and the batteries integrated into the management system that controls the radio access network. In the future, the introduction of additional energy sources such as fuel cells is envisaged, removing the need for the gas-guzzling diesel generators that are currently kept in reserve.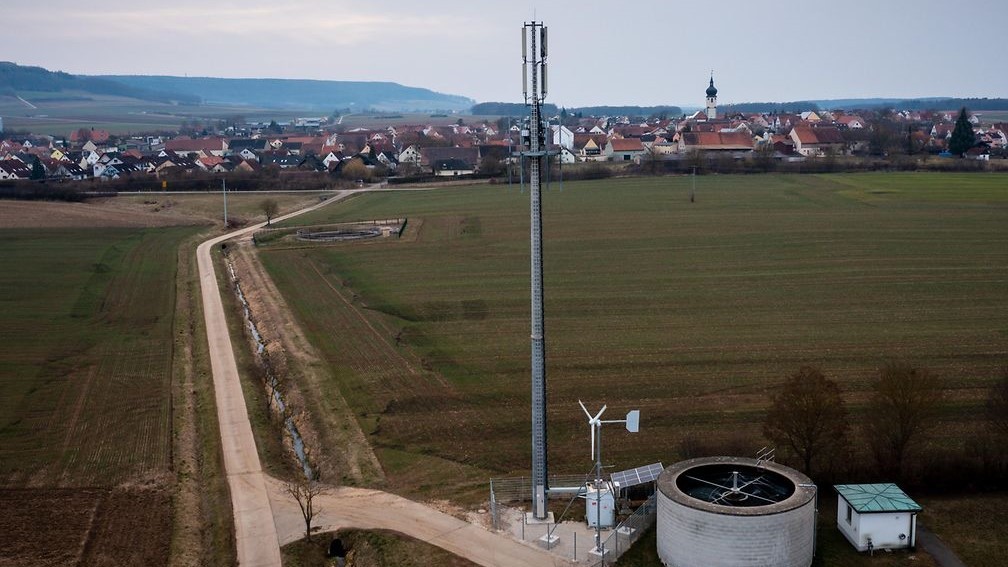 Three UK brags that its 5G network now covers 54% of the population, making it, the operator claims (citing figures produced by Ookla), the UK's "biggest and fastest 5G network." The technology is available in more than 400 locations across more than 3,000 sites. Three recently announced that it plans to switch off its 3G network by the end of 2024, a move which, it says, will allow it to focus on improving its existing 4G services while rolling out 5G.
Telecom Italia (TIM) is hoping for a preliminary agreement this week with state-backed lender CDP Equity on a long-mooted plan to merge TIM's network assets with those of Open Fiber, according to a Reuters report citing two anonymous sources. The news is the latest twist in an ongoing saga involving bids from investment companies, plans for revamping TIM and political desire to create a single fiber network "champion" in Italy. (See TIM starts formal Open Fiber merger talks with CDP and Telecom Italia plans to do the splits.)
Meanwhile, Sparkle, TIM's international services arm, has expanded its European reach by opening a new point-of-presence (PoP) in Warsaw, its first in Poland. Local and regional players – including network providers, ISPs, OTTs, content and application providers – will be able to access low-latency Internet connectivity through Sparkle's Tier 1 IP Transit service Seabone, which offers speeds of up to 400 Gbit/s.
Over the weekend BT put a new 5G-based outside broadcast system through its paces, covering a rugby match in London between Saracens and Northampton Saints using cameras that were connected via a standalone private 5G network installed at the stadium. The output from these cameras formed part of the live BT Sport channel's coverage of the match – a UK first, claims the company.
Video-streaming behemoth Netflix has agreed to settle a tax evasion dispute with Italy, coughing up €55.8 million (US$59.1 million) to cover what was deemed owed for the period from October 2015 to 2019. As Reuters reports, prosecutors opened the investigation three years ago, claiming the existence of Netflix's digital infrastructure in Italy meant it needed to pay taxes there.
Iskratel has introduced energy-efficiency labelling on its broadband equipment, similar to that used by white goods manufacturers on their domestic appliances within the European Union. The labels state the product's power consumption and the level of compliance with the EU Code of Conduct on Energy Consumption of Broadband Equipment and, says Iskratel, enabling operators to make informed decisions when trying to choose products that reduce their environmental impact.
UK cable operator Virgin Media is hooking up London's O2 arena to its gigabit network in an attempt to make it, in Virgin's words, the "best connected venue in the UK." Virgin is also threatening to open an "experiential studio space" at the venue, where it will showcase its products and services. Virgin and O2 merged last June. (See Virgin Media and O2 merger cleared for take-off.)

— Paul Rainford, Assistant Editor, Europe, Light Reading
Like what we have to say? Click here to sign up to our daily newsletter
One of America's most loved telecoms get-togethers, The BIG 5G Event, will be returning to Austin in 2023 to host 1,500+ telecom, cloud and technology professionals — and we want you to be a part of it!
For three days, you can meet and network with leaders from every part of the North American 5G ecosystem and hear from over 150 speakers on the hottest industry topics. To apply for your complimentary pass to the event, visit this link.
PARTNER PERSPECTIVES
- content from our sponsors