Ericsson is back to boringly good, but China threats loom

Comment (0)
The media thrives on doom-laden tales of carnage and financial catastrophe, as the coronavirus pandemic has amply demonstrated. The fact that a 19th-century company is growing and profitable hardly makes for a gripping story. So the news that Sweden's Ericsson is through its turnaround and has few challengers is about as exciting as a tennis tournament in which the best player returns everything and his top rivals have frailties. Ericsson is starting to look like Björn Borg at Wimbledon.
After several years of turmoil and recovery, it is fair to say that Ericsson, led by a man named Börje Ekholm, is back to being boringly good. Sales in its first quarter were flat year-on-year, at 49.8 billion Swedish kronor (US$5.9 billion), but up a tenth on a like-for-like basis. Its operating margin hit 10.6%, up from 8.7% a year earlier. And net income rose 39%, to SEK3.2 billion ($380 billion).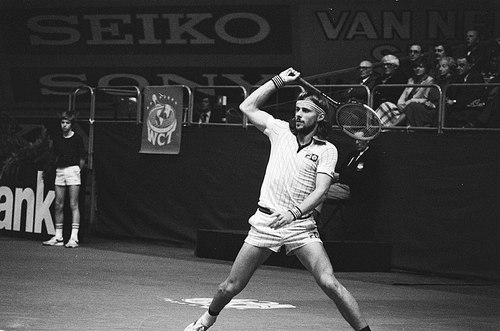 Investors, of course, are chuffed. Ericsson's share price was up 3% in Stockholm during afternoon trading and has gained 43% since this time last year and 165% since October 2016, when its very survival was in doubt. Customers also seem delighted with its newfound vigor. Its share of the radio access network market has been ticking up. Increased spending on R&D has given it a set of high-quality, competitively priced equipment, says Ekholm, including a top-end, "massive MIMO" radio unit that weighs just 20 kilograms, down from 36 for the previous model.
"We do see that customers are putting us at very good competitiveness with this new-generation massive MIMO," Ekholm told analysts on a call today. "We clearly have a significant step on weight compared to where we were and compared to where competition was on former generations." Earl Lum, a semiconductor expert with EJL Wireless Research who tears apart radio units for fun, says Ericsson's latest product is "best in class in the world right now."
Table 1: Ericsson Q1 headline figures (SEK billions)

Q1 2021
Q1 2020
Year-on-year change
Net sales
49.8
49.8
0%
Gross income
21.3
19.8
8%
Gross margin
42.8%
39.8%
–
R&D expenses
-9.6
-9.1
–
SG&A expenses
-6.2
-6.2
–
Impairment losses on trade receivables
-0.2
-0.2
–
Other operating income and expenses
0.0
0.1
-85%
EBIT
5.3
4.3
22%
–Networks
7.2
5.8
24%
–Digital services
-1.5
-1.4
–
–Managed services
0.3
0.4
-23%
–Emerging business and other
-0.8
-0.5
–
EBIT margin
10.6%
8.7%
–
Financial income and expenses, net
-0.5
-0.9
–
Income tax
-1.6
-1.1
–
Net income
3.2
2.3
39%
Restructuring charges
-0.1
-0.3
–
Source: Ericsson.
Aiding the recovery are the problems at Huawei and Nokia, Ericsson's two big rivals. Now considered too risky to be allowed near 5G as a vendor answerable to China's rulers, Huawei is losing market share in major European markets such as the UK. Thanks to US sanctions, it is also running out of the chips it needs for its 5G radio equipment. With no obvious alternatives, it may eventually have to fall back on less advanced components, hurting its competitiveness.
Nokia came unstuck due to 5G product problems and has also lost out to Ericsson with some important customers, including Deutsche Telekom in Germany and Vodafone in the UK. While it is making amends, the market perception remains that Nokia is in third place on 5G portfolio competitiveness.
China threats
Still, a boringly good future cannot be taken for granted, and most of Ericsson's risks relate in one way or another to China. Its main negative in the first quarter was a substantial drop in the revenues it collects from licensing intellectual property, down 68%, to just SEK800 million ($94.6 million), compared with the year-earlier period. Ericsson had already warned that a licensing dispute with Samsung could chew into quarterly profits. Yet this seems unlikely to be the explanation for the recent sales decline.
"The reality is that we have contract renegotiation with a couple of different parties and those were expected to impact and they have," said Ekholm. "But we also have one licensee with significantly lower volume in the market and that results in much less royalty revenue for us. Partly, of course, that is an effect of geopolitics. Where that will end up at the end of the year, we don't know."
Fredrik Jejdling, Ericsson's head of networks, would not be drawn on the identity of that licensee, but Ekholm's description implies Huawei is the culprit. According to new research by Strategy Analytics, the Chinese firm, hammered by US sanctions, dropped out of the top five smartphone vendors by market share in the first quarter.
---
Want to know more about 5G? Check out our dedicated 5G content channel here on Light Reading.
---
A much bigger threat is on the networks side, where Ericsson has already warned that Sweden's decision to ban Huawei from 5G could have repercussions for its Chinese business. After Chinese operators bought 700,000 5G basestations from equipment vendors last year, Ericsson's sales to China rose 17%, to SEK18.6 billion ($2.2 billion), accounting for 8% of total revenues. They were flat in the first quarter (the figure was not broken out), but Ekholm is determined to win an even larger share of 5G business in a second Chinese tender this year.
"We are going to work on our competitiveness and product portfolio and try as hard as we can to gain increasing footprint in the Chinese market," he said. "It is an important market for us. Of course, it is a volume question, but it is also a leading deployment market and an important way to learn what technologies are going to be needed for the future."
The danger is that Chinese officials decide to punish Ericsson for Sweden's move, perhaps handing even more work to Chinese vendors. That could deplete Huawei's inventory, with ramifications for customers outside China. But ZTE, a smaller Chinese supplier, is not currently affected by US sanctions and could turn out to be the main beneficiary.
Hungry for chips
Another potential worry for Ericsson's investors is the fracturing of global supply chains and a crunch on the semiconductor side. What Carl Mellander, Ericsson's chief financial officer, called "buffering up on critical components" meant operating cash flow fell 26% in the first quarter, to SEK3.2 billion ($380 billion), as stockpiles grew.
"With some of these components it is difficult to have a dual-vendor strategy," Jejdling told Light Reading in what seemed like a reference to the dominant position that Taiwan's TSMC has in the market for cutting-edge chips. "There it is about longer-term commitments to these suppliers and building up flexibility."
On the technology development side, Ericsson has been working to make sure there are resources in "various locations," said Jejdling. "We need to secure a supply flow both from a manufacturing and development perspective that is resilient to whatever happens in externalities linked to East-West relationships."
Whatever happens to Huawei, Ericsson's mission to keep growing its market share is likely to become harder. Countries banning Chinese vendors do not want their operators subject to a Nordic duopoly, and a UK taskforce set up to examine supplier diversity has already recommended that operators buy at least 25% of their network products from new suppliers by the mid-2020s. Rather than developing a complete portfolio, smaller vendors are specializing through open RAN, a concept that allows service providers to buy radios from one supplier and baseband products from another.
"There is clearly a desire to have multiple choices for customers and we are going to see that and plan accordingly, but I am also convinced if we can offer the best solutions and a competitive portfolio that we can continue to gain footprint," said Ekholm in response to questions about the future competitive threat. "I don't see where the limit really is on market share and I don't think we are there yet."
Related posts:
— Iain Morris, International Editor, Light Reading